Check out this female polar bear doing a spot of yoga. She should be called Yogi Bear!
It turns out this is a regular exercise for the bear who lives in Spitsbergen, Norway, after being captured practising her moves at 5am in the morning.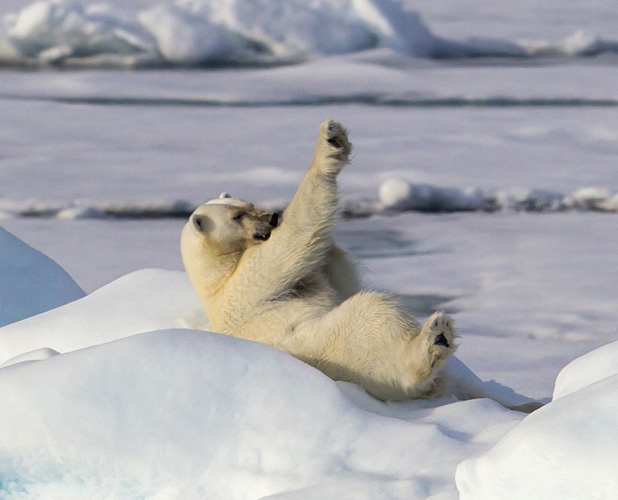 The polar bear, who lives in and around the ice-covered waters of the Arctic, had been up all night but spent a few minutes stretching in what very much looks like an early morning exercise class!
Photographer Paul Goldstein, who captured the rare moment, said: "In 24 hour daylight it can be exhausting with your eyes permanently trained to a scope or binoculars, but to find a bear in this sort of environment is massively exciting."
Paul also stayed around to see what moves the polar bear was going to perform next. He explained: "This female was trying to pinch a seal kill from a larger male bear who, understandably, was not giving up his spoils."
We wonder what other tricks she's got up her sleeves!
Check out more Fluffy Friday animals below:
Copyright: Rex Features Richard Waters/Solent News