Four cute little seal pups were spotted being released back into the wild in Germany this week.
Helena, Bruno, Hermann and Madame Mim were each taken to the shore at Lower Saxon Wadden Sea Park in Germany on Wednesday (14 August) and we can't help but notice that they looked a little hesitant about venturing into the sea.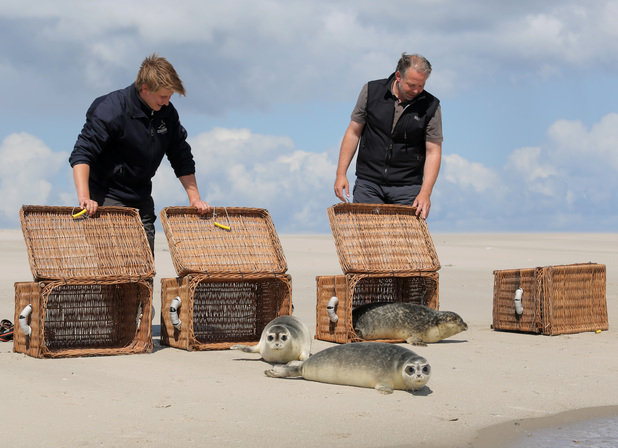 As they slowly made their way towards the water, one little pup gazed out of his familiar basket and didn't seem to keen on leaving. However, they all plucked up the courage eventually and were successfully reintroduced into the wild.
The foursome were being cared for by staff at the Park after they were separated from their mothers.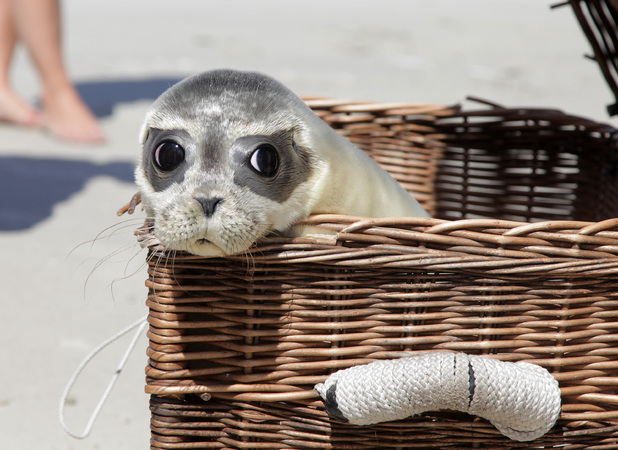 They were fed and catered to at the seal station until their weight hit the desired 28kg, enough to protect them out in the sea.
And now they're back in their natural habitat and no doubt enjoying all of the exploring they can do in the water.
Between now and October the German Sea Park has a further 130 seals to reintroduce back into the wild.
Check out more adorable animals below in our gallery.
Copyright: Rex Features Richard Waters/Solent News