These coyote pups from Minnesota were desperate to follow in their parents' paw prints by learning to howl!
The baby animals received their first howling lesson at a wildlife preserve in Hinckley, Minnesota, where they've been exploring, playing and generally learning how to be a coyote.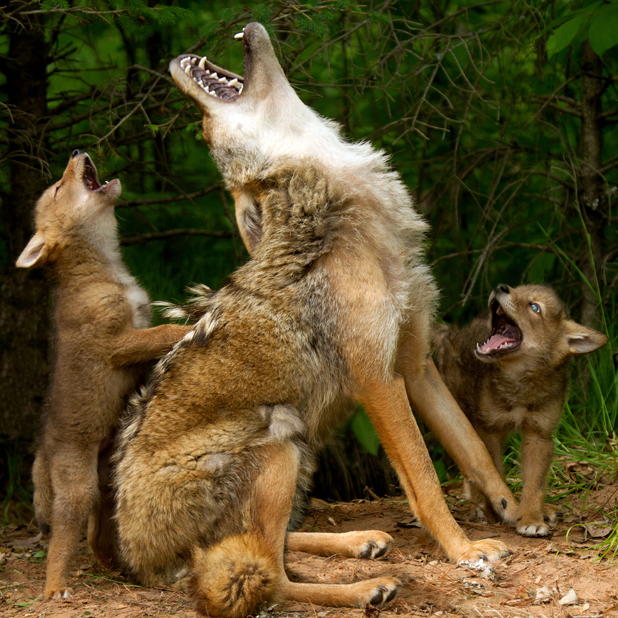 The image shows the furry pups learning the ropes from an adult as they practice their signature sound.
While one tips their head back to let out an ear-piercing howl, the other looks on at the adult coyote for guidance.
Coyotes, species of canine usually found throughout North and Central America, generally howl to locate one another and bring the family back together.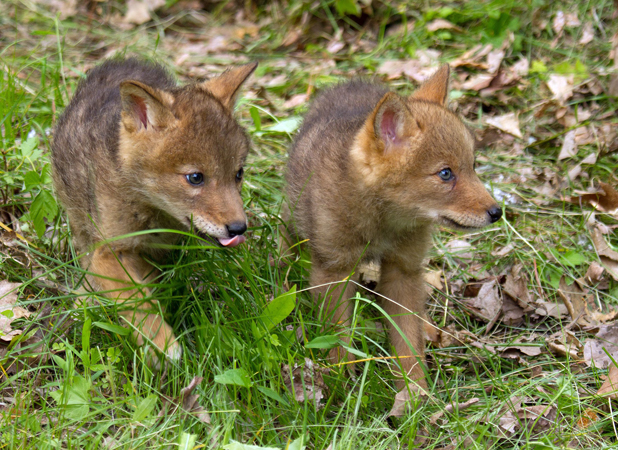 Wildlife photographer Debbie DiCarlo, who captured the candid photos, said: "The magic began when distant coyotes started to howl and the pups and adult started to answer back.
"I couldn't stop grinning from ear to ear, there was something so special to be amongst them at that moment, and the sight and sound will forever be imprinted in my memory."
Check out more cute animals below:
Copyright: Rex Features Richard Waters/Solent News