Given the heatwave, we might see some more dogs cooling down like these cute cocker spaniels in New York.
Mahler and Venus certainly looked like they were enjoying the luxury life, as they relaxed on inflatable lilos in a swimming pool located in Sands Point, an exclusive suburb of Long Island. Very fancy!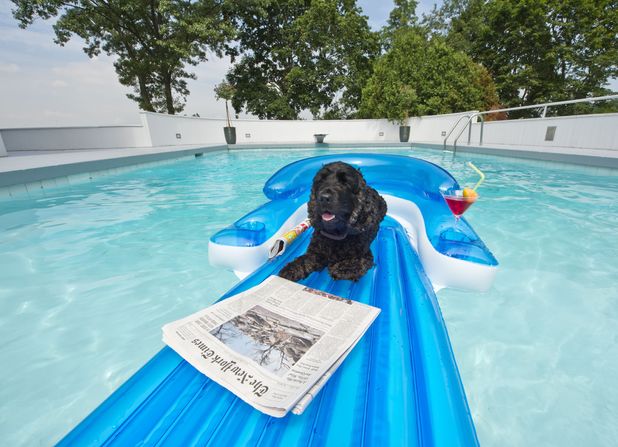 They were even pictured spread out on the big blue inflatables with a copy of the New York Times and a fruity drink.
The adorable canines enjoyed a truly peaceful swimming session, as they had the pool completely to themselves.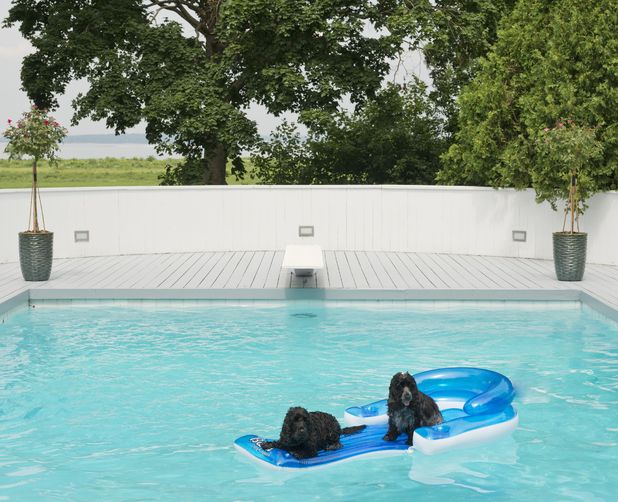 Oh how we would love to swap places with these two right now!
Check out some of our other favourite Fluffy Friday animals below.
Copyright: Rex Features Richard Waters/Solent News