Three adorable snow leopard cubs have made their very first public appearance at Marwell Wildlife in Hampshire this week - just in time to cool us down in the current heatwave!
The tiny trio - one female and two males - ventured out into their new den at the zoo after cautiously hiding in the doorway with their mum, Irina.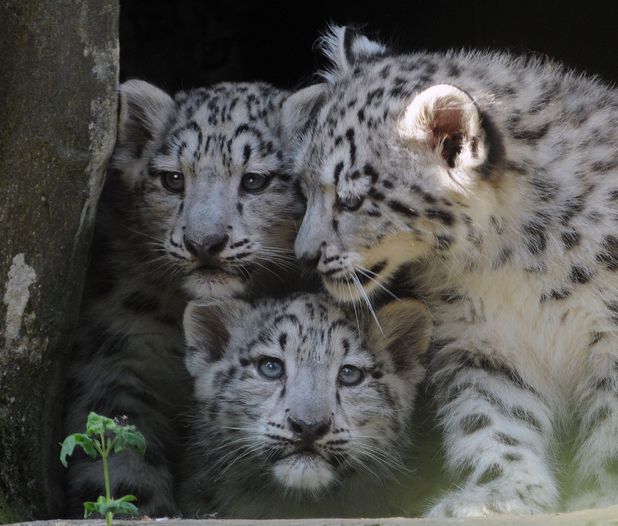 And you can tell they were a little sceptical about taking their first steps into the daylight, as they were huddled together for a while. Aww!
The female cub has been named Animesh, which means 'bright' and 'to stare open eyed' in Nepalese, while one of the male cubs has been called Ariun, meaning 'pure' in Mongolian.
However, the second male fluffball is yet to be given a name and keepers are asking the public to lend a helping hand with some cute suggestions of their own.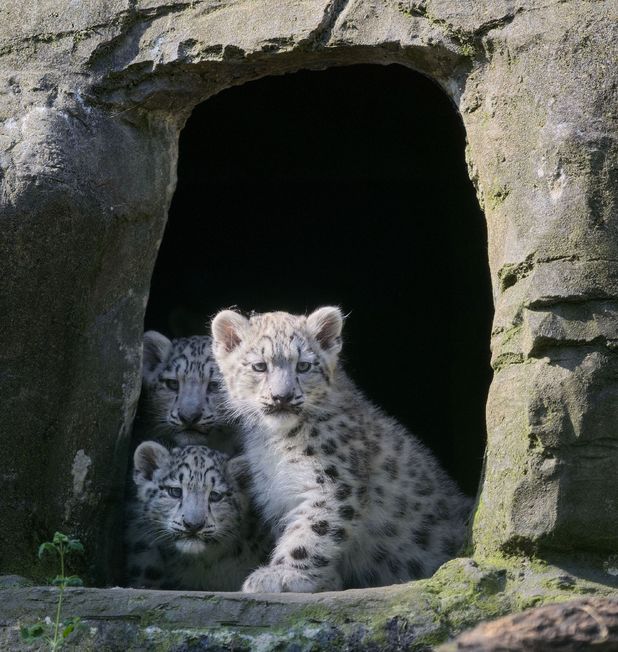 We can't get enough of these sweet snow leopards and it isn't often that they are spotted so easily, as they are now an endangered species with as few as 4,000 thought to remain in the world.
Check out the rest of our favourite Fluffy Friday animals in the gallery below.
Copyright: Rex Features Richard Waters/Solent News