These two chipmunks from Colorado enjoy nothing more than exploring the state's Rocky Mountains together!
Playful twosome Albert and Alberta are small members of the squirrel family, and at three years old, get up to plenty of mischief in their natural habitat.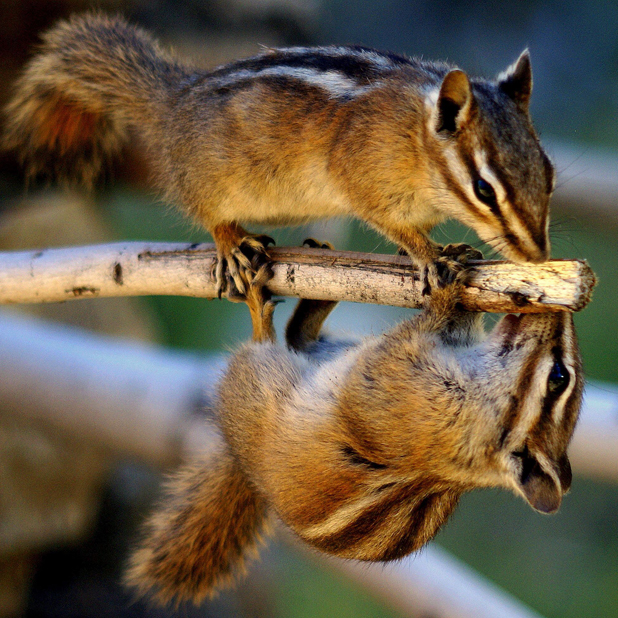 Despite it looking like a mirror image, one is captured hanging effortlessly upside down while the other calmly balances on top of a branch as they chill by a cabin in the Rocky Mountains near Tin Cup.
With large glossy eyes, stripes, and bushy tails, these furry friends can also be seen brushing their paws against each other in a touching moment.
Albert and Alberta were given their names by photographer Betsy Seeton, who has captured several intimate moments of the pair.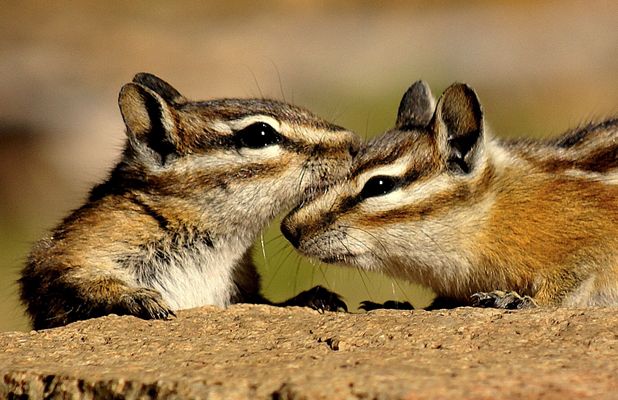 Betsy explains that the chipmunks - who are regulars near her home - often spend a lot of time playing and snuggling each other.
"They are regulars in my back garden and always come when I call them, they even sit on my hand to eat peanuts and pecans," she said. "They are very playful."
Check out some more cute animals below:
Copyright: Rex Features Richard Waters/Solent News