We can't stop cooing over these super cute desert and alpine dingo puppies who were recently spotted cuddling up to one another in a hollow log.
The litter of puppies appeared to be taking it easy and basking in the sunshine, as they were pictured huddled together in Toolern Vale, Australia. And just look how photogenic they are!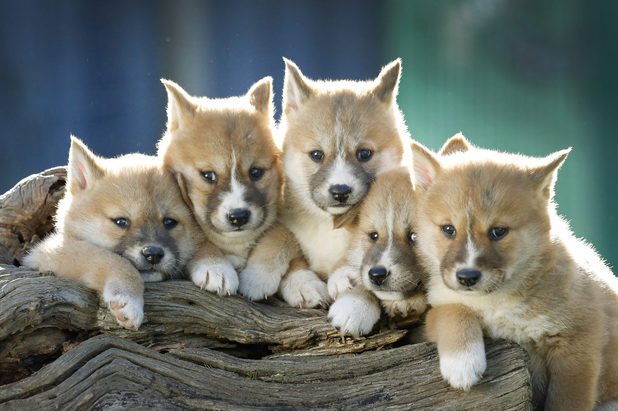 Although the dingo is the largest terrestrial predator Down Under, these pooches look like they wouldn't even hurt a fly - especially with those adorable puppy dog eyes.
In one snap the entire litter are caught cuddling up to each other in a row, while in another photo they appear to have come over a little shy, as they hide away in their tree branch den.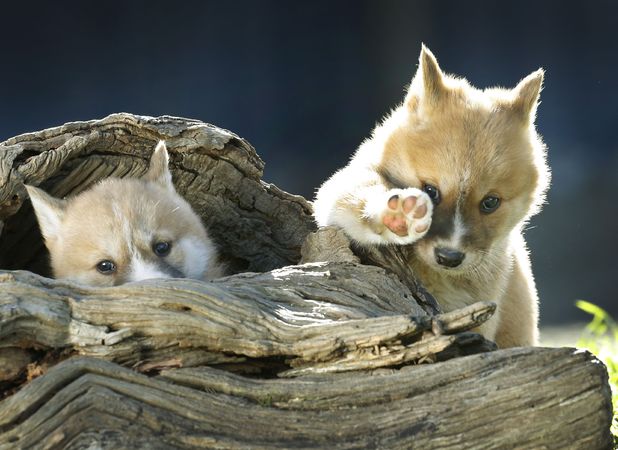 There is a divided opinion in Australia as to whether dingos should be kept as pets, but if we came across these puppies in the desert we probably wouldn't be able to resist sneaking one home with us!
Check out our gallery below of even more Fluffy Friday animals!
Copyright: Rex Features Richard Waters/Solent News