Meet Bolivian squirrel monkeys Rodrigo and Cruz, who are quite the photo enthusiasts!
The boisterous brothers get up to plenty of mischief at Melbourne Zoo and are not shy of working the camera either. Here, the siblings are snapped inspecting an unattended camera and as Rodrigo peers though the lens, his sibling Cruz strikes a pose!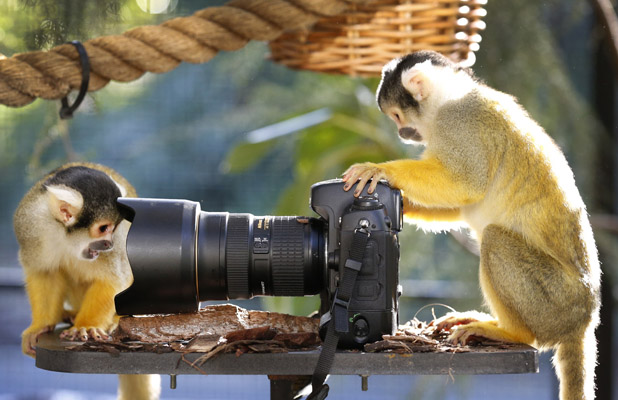 Their adventurous ways are also catching on with the other residents, as their friends Patchy and Bart often get embroiled in the action too!
The popular cheeky duo are in fact used to being in front of the camera, as they are now handled daily as part of the zoo's latest close-up experience, which contributes directly to Melbourne Zoo's conservation of wildlife.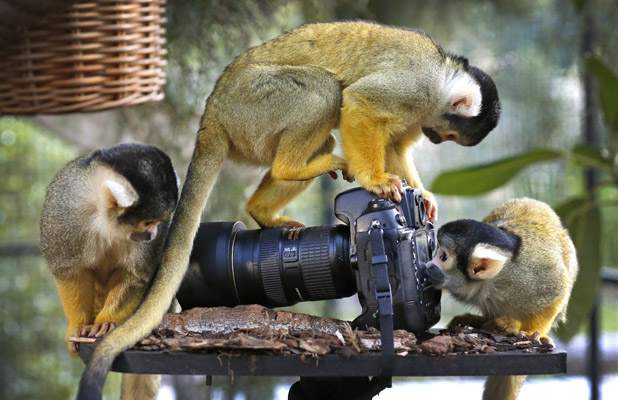 Visitors can walk into the monkey enclosure with a zoo keeper to take a closer look at Rodrigo and Cruz, and they can also get a professional photo taken with the siblings.
When they're not working behind (and in front of) the camera, Rodrigo and Cruz love nothing more than to climb among the foliage and bamboo poles in a tropical hideaway.
Check out more cute animals in our gallery below!
Copyright: Rex Features Richard Waters/Solent News