Being a new mum appears to be a breeze for African lioness Tiombe, who was spotted having a great time playing with her cute cubs and appearing to roar with laughter.
Tiombe was seen having a good laugh with her six-week-old babies at Monarto Zoo in Adelaide, Australia, while also showering them with cuddles, tickles and lots of affectionate licks.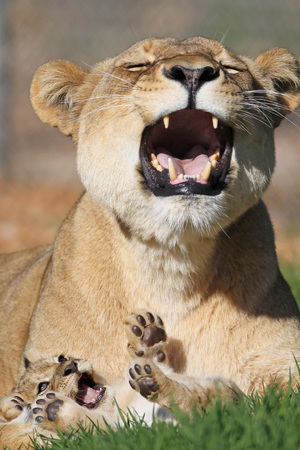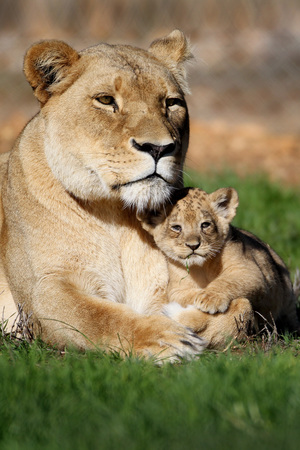 The three cubs - two female and one male - ventured out into the public for the first time since being born and it was lucky that they had such a cuddly and fun-loving mum on hand to lend a bit of moral support as they got used to their surroundings.
According to the acting team leader of carnivores, Claire Geister, the curious cubs - who weigh about 6kg each - have already developed their own little personalities.
"The girls are more playful and feisty and the boy is more adventurous, inquisitive and curious," she said. Aww!
Check out our gallery below of even more Fluffy Friday animals!
Copyright: Rex Features Richard Waters/Solent News