Meet poor Bo, an orphaned baby wombat who has an itch that he simply cannot scratch.
The six-month old was rescued after being discovered in the pouch of his mother who had been hit by a car in Victoria, Australia.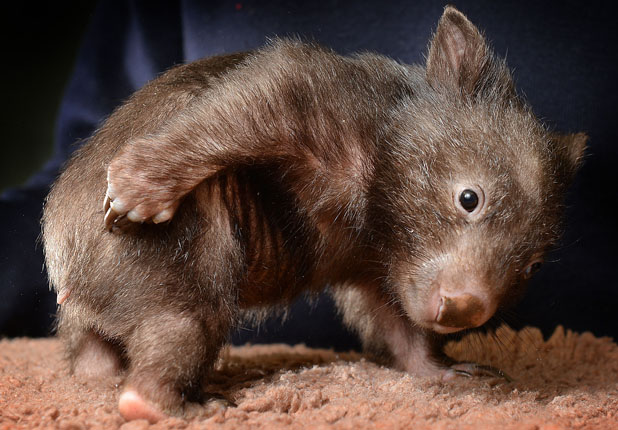 After the youngster was admitted to the nearby Healesville Sanctuary - a zoo specialising in native Australian animals - staff noticed that he looked unsettled and seemed particularly itchy.
After close inspection, it turned out that Bo suffers with 'mange mites', a condition which can burrow beneath the skin to lay eggs, causing irritation and itching. It can also be fatal and cause secondary infections.
But Bo is in good hands, as he's started to receive treatment. Vet nurse Tania explained: "He is lucky he is being hand-raised so we are able to treat his condition. If Bo had not been admitted to the AWHC his long-term prognosis in the wild would not have been good."
Bo has a long road to recovery but the vets are hopeful that he'll be released back into the wild soon enough.
Check out our gallery below of past Fluffy Friday animals!
Copyright: Rex Features Richard Waters/Solent News