The Chelsea Flower Show is in full swing and we're getting involved with the celebrations by making these a-mazing flower cupcakes!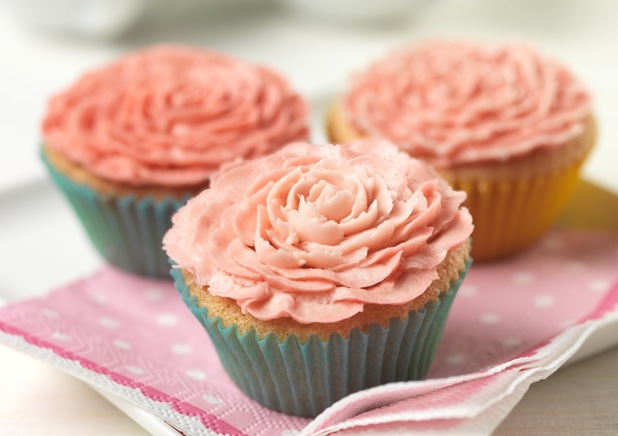 These easy steps show you how to jazz up a plain fairy cake. You can either make your own or just cheat and buy them from a shop. Super pretty, they are the perfect treat to serve when you're looking to impress.
Ingredients:
85g (3oz) Stork tub
225g (8oz) icing sugar, sieved
1 tablespoon milk
Pink food colouring
Decorates: 12
1
Mix the ingredients together, adding enough colouring to achieve your favourite shade of pink.
2
Place the icing in a piping bag fitted with a 124-petal nozzle.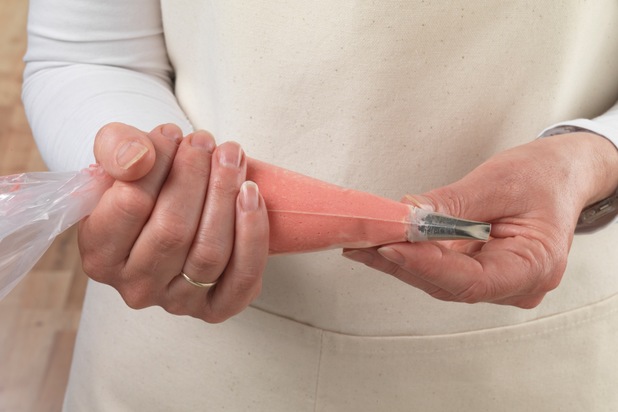 3
Start in the middle with the thick edge and ice a bud shape.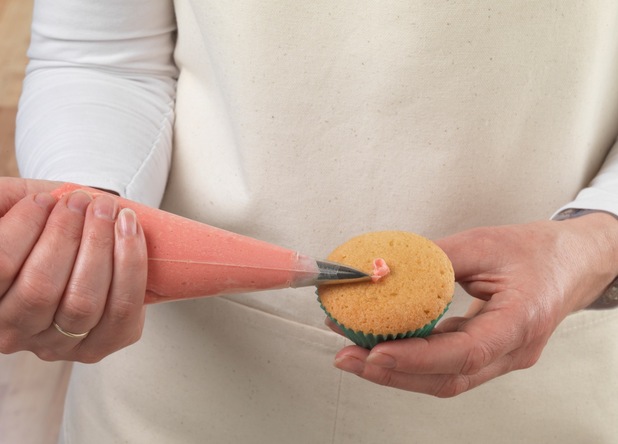 4
Carefully continuing piping the petals all the way around the cake.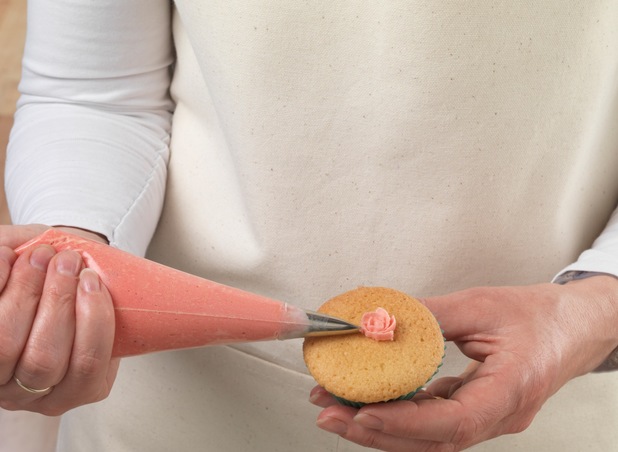 5
Make the petals slightly larger as you get nearer to the edge.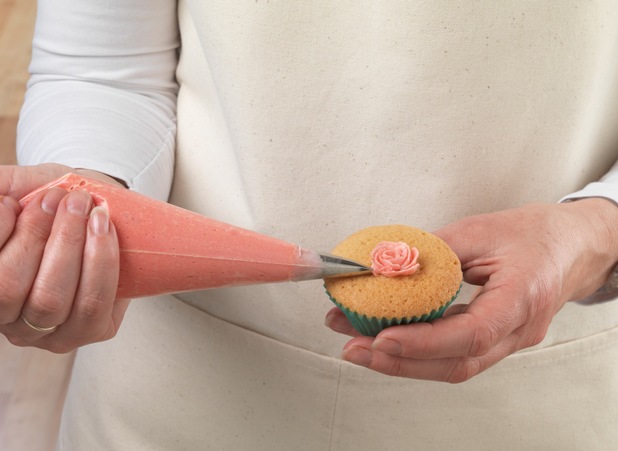 6
When your cake is completely pipe, sit back, admire, then serve!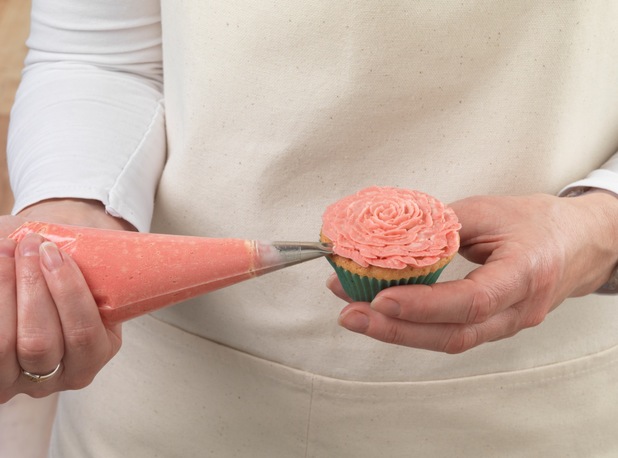 Love baking? Try these other delish cake recipes..
Copyright: Eggs For Soldiers