You can't beat a bagel - they're a good alternative to bread and are great for jazzing up the classic sandwich.
New York is the acknowledged home of the bagel and traditional fillings range from cream cheese and smoked salmon to peanut butter and jam. However, if you fancy something different, check out these three great ways to pep up your bagels....
Choco Banana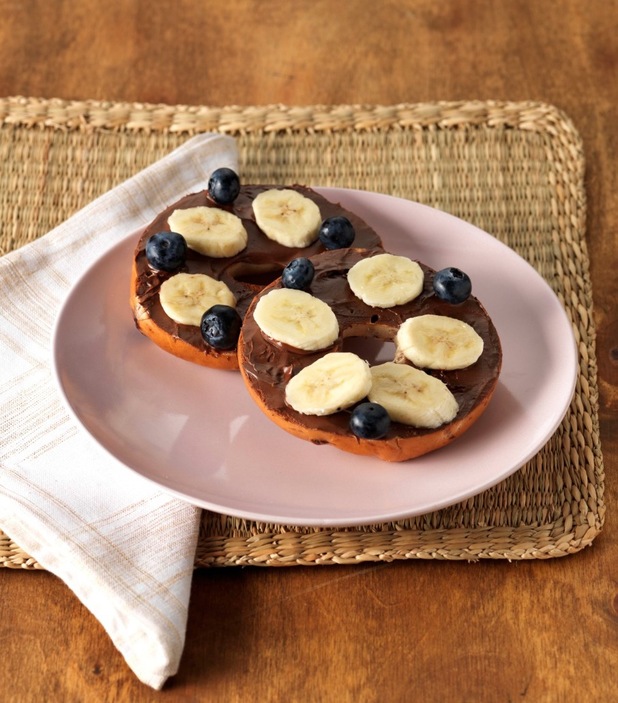 Ingredients
New York Bakery Co Blueberry Bagel
3 teaspoons of chocolate spread
Half a banana, sliced
1 small handful of blueberries
Method1
Toast half a Blueberry bagel until golden-brown and smother the base with smooth chocolate spread.
2
Sprinkle the bagel with a fresh fruity mix of sliced banana and whole blueberries for added texture and taste.
Pepper Jack Perfection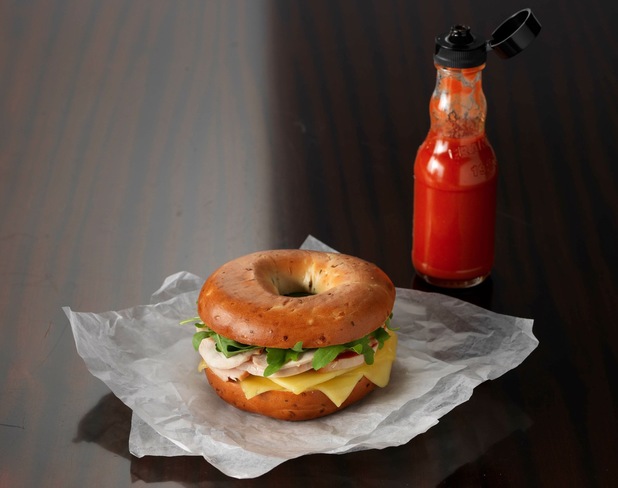 Ingredients
New York Bakery Co Red Onion & Chive bagel
2 slices Pepper Jack cheese (buy ready sliced for ease)
1 small chicken breast
2 tsps hot sauce
1 small handful of rocket
Method1
Start by layering squares of Pepper Jack cheese slices on to a tangy red onion and chive bagel.
2
Use a griddle pan to sear the chicken, ensuring it is cooked all the way through.
3
Slice the chicken and layer onto the bagel, adding a splash of fiery hot sauce on the top.
4
Heat the bagel until the cheese starts to bubble, and then decorate with the peppery rocket.
The Terminator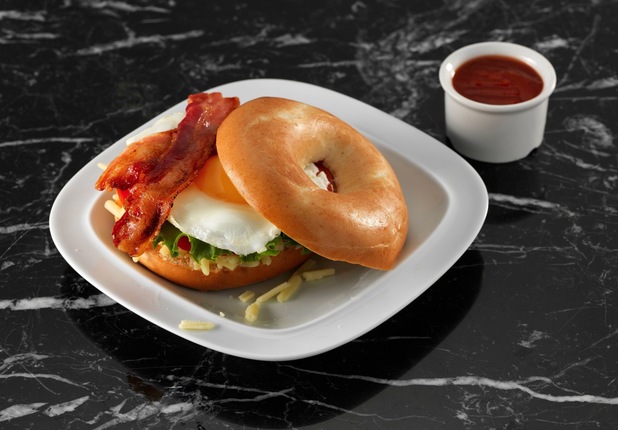 Ingredients
New York Bakery Co Plain Bagel
1 egg
2 rashers streaky bacon
50g grated Cheddar cheese
1 tomato, sliced
2 large lettuce leaves (iceberg or cos)
Method1
Fry an egg in a hot pan and place two rashers of streaky bacon under the grill until sizzling.
2
Toast a plain bagel and generously add grated cheddar cheese, slices of tomato and fresh lettuce.
3
Top with the fried egg and crispy bacon for the ultimate diner breakfast.
For more great bagel recipes from NYBC check out their Start Spreading recipe book which is available for free on their Facebook page.
Like this? Check out these other super easy recipes:
Herb-roasted Jersey Royals with Cucumber & Paprika Dip
Mary Berry's Chocolate Brownies
Feed Four for £5: Oven-baked Potato Tortilla
Easiest-ever Chocolate Dessert: Make it in 5 minutes