Thursday, January 30 2014, 11:57 GMT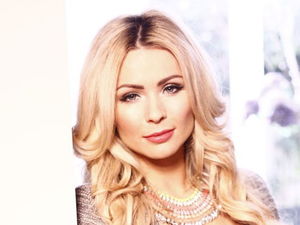 Nicola McLean blogs Celebrity Big Brother exclusively for Reveal.
So like all good things, it had to come to an end! I was hoping for one last twist that would see Emma Willis put all the evicted housemates back in and, as a result, extend
Celebrity Big Brother
once again. Sadly, this didn't happen. I'm going to miss everyone in that house. They have all been part of making it, in my opinion, the best
CBB
to date.
So Jimbo's done it! Jim Davidson is our winner of
Celebrity Big Brother 2014
and what a difference a year has made for him. Last year, Jim was arrested before entering the house but now his name has been cleared and he has turned public opinion. Speaking to Emma after he was crowned the winner, Jim described himself as being "damaged". He told her: "I'm slightly damaged because of that, and all you've got to do is be truthful, and truth will conquer all." I love Jim - he was not only a fantastic housemate but so deserved the win and hopefully can move on.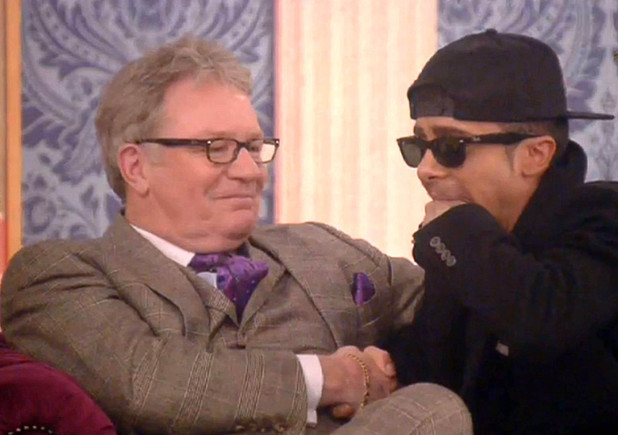 I really don't think he hates Linda, although she
really
doesn't like him... I think Jim will be surprised to hear her side of events and the fact she felt such anger towards him. Speaking about Linda, Jim said: "It takes two hands to clap, takes two to argue. She's a fantastic artist, I really do admire her, we did clash a bit, but I can't wait for her to buy me a pint." Not sure that will happen, Jim.....
I loved it that
Tulisa was at the house to see Dappy come second
. "Never in a million years did I think I'd come second," he said. "Me coming into this house has helped me to separate Costas from Dappy." What a fantastic housemate the N Dubz singer has been. I think he has shocked a lot of people as he is just so loveable! I also think his and Jim's relationship helped the public warm to both of them. After Costas spoke about his dad dying suddenly, I sat in floods of tears as he said about Jim: "He taught me so much in the house, I'll call him dad for the rest of my life."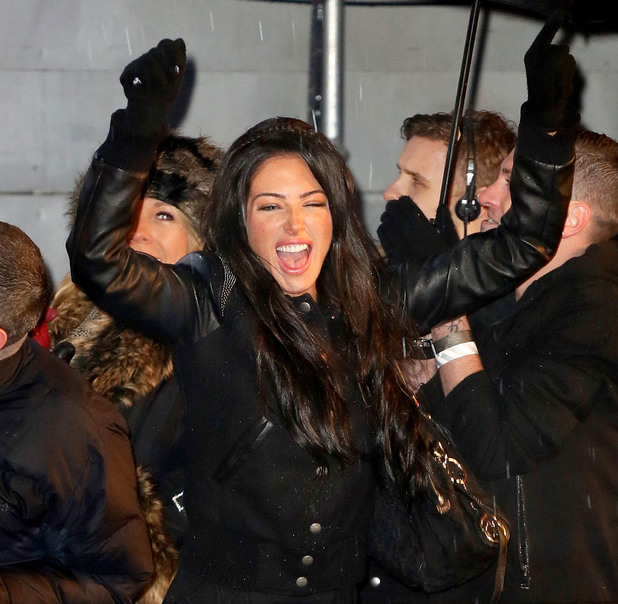 Sam, who came fifth, and Ollie, who came third, seem to be on the same page regarding moving forward with their relationship, although they were both coy with Emma and didn't give much away #watchthisspace.
Luisa did so well to be the last girl standing and she was my favourite housemate because she made such good TV. She was just so interesting to watch. As a very outspoken woman myself, I love how Luisa just doesn't care what people think!! Good for her. She might have been booed but, at the end of the day, people picked up the phone and voted her to come fourth. She should be proud!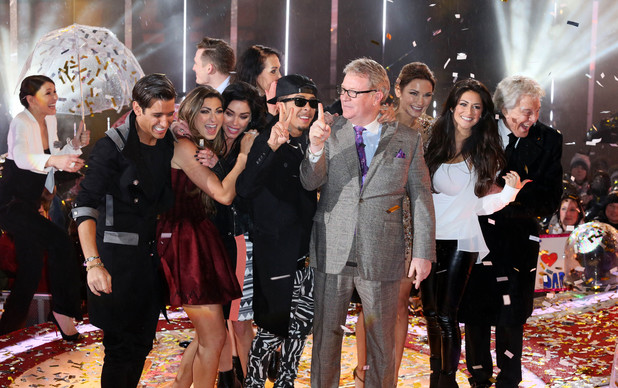 Casey has been at the the heart of the main storyline this year and I think she is a lovely girl! I love glamour models (obvs!) and Casey did us proud. If only she hadn't gone back and fallen for Lee's charm or offered him a blow job though... I think the public would have placed her a lot higher if she hadn't, although she made the final and, as she said, no other model has done that before!
And there it is - the end. I'm gutted and today I will wear black and mourn out of respect for 12 housemates who really have made the last three weeks so entertaining!!!
Tonight I will raise my glass to Jim - a fitting winner of an amazing series.
Do you agree with Nicola's thoughts? Tell us below, as the best comment from across the website each week wins £50.
Tuesday, January 28 2014, 12:40 GMT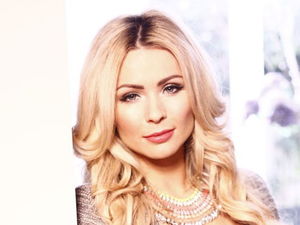 Nicola McLean blogs Celebrity Big Brother exclusively for Reveal.
Tonight's episode was an emotional one but it also provided me with my favourite quote of the series! After we saw Lee being booted out in a secret eviction and watched the housemates' reactions, I laughed out loud when Luisa said: "One minute he's sitting on the sofa, the next he's f***ed off through the clock! It's like f***ing Narnia!" That, my friends, is my favourite quote so far!
Before Lee left it was back to one of the best tasks ever. At the chime of the clock who would walk in? Surely, after Jasmine's return things couldn't get much worse for Lee - or could they? When Casey's mum came through the clock, Casey started crying straight away. Her mum Kim was amazing and she sounded like Pamela from
Gavin and Stacey
. Kim made me laugh and she told Casey that she was proud of her.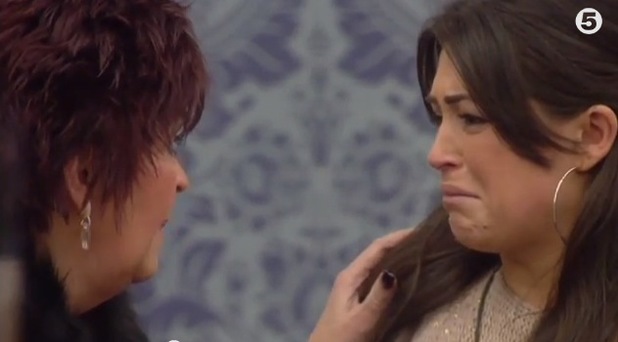 But things were about to take a turn for the worst, as Mummy Casey said: "Listen to what I'm going to say to you. Please listen to me carefully. Keep away from Lee." She went on: "Honestly, darling, he tells you one thing and then behind your back he tells housemates other things, and when he's in the Diary Room he says you get on his t*ts and you won't leave him alone. He's mugging you off, darling, he has mugged you off." She doesn't hold back does she?! And let's be honest, mama knows best! OMG, Lee looked like he wanted the floor of the Big Brother house to open up and swallow him! As soon as Casey's mum left, the housemates rallied around her as Lee joked: "I don't think your mum's the biggest fan of me..." I was actually shocked that there was no confrontation from Casey. If I'm honest, after hearing what her mum had to say, I thought she would be demanding some answers from Lee - but no!! She just cried...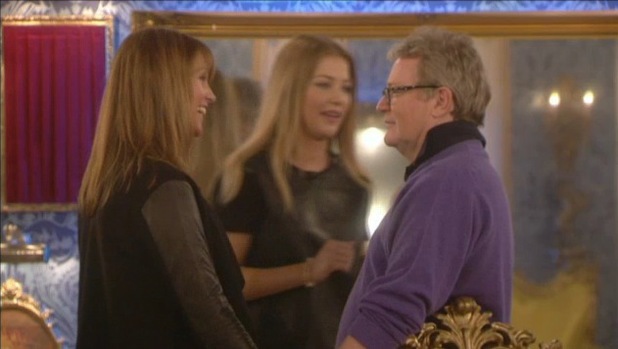 How stunning is Jim's daughter ? She's a real beauty and I think she will have as many fans as her comical dad. After she visited her dad in the Celebrity Big Brother house, It was nice to watch Jim so emotional. His wife clearly has a good sense of humour too, as she walked in carrying some ironed shirts for Jim and handed them to Luisa! Just as I predicted, now Linda has gone Jim and Luisa are getting on so much better. Luisa even told Jim she always liked him and that maybe Linda's views might have swayed her thoughts.
It was great to finally see the ice maiden melt when Luisa's mum came in. She handed Luisa a picture that her daughter Dixie had made for mummy and there wasn't a dry eye in the house. Luisa's mum was great, telling her outspoken daughter to keep being her and that everyone was proud of her. She then went and kissed Jim. The ladies love Jim. Maybe now we can understand why he has been married so many times!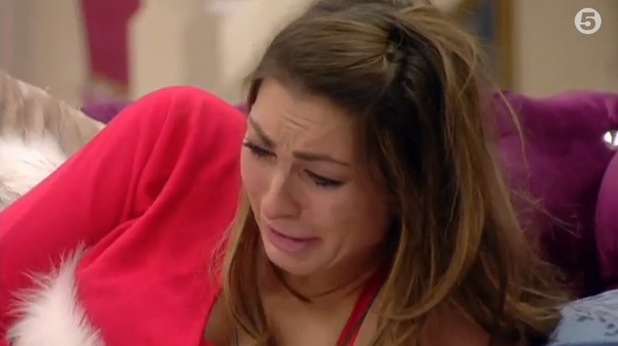 So after Lee left, the housemates carried on having a few drinks and Dappy decided he was going to be wild in the bedroom. He said, "I want to do something crazy" as he stripped completely naked and ran across the bedroom covering his sizeable manhood with a cap! He then ran out in the freezing temperatures and jumped into the small pool, as Jim and Ollie burst into fits of laughter. Luisa was just as amused and, although she found a towel to warm Dappy up, she seemed more interested in trying to have a look at his apparently impressive manhood! These two are so funny together, I hope they stay friends!
Do you agree with Nicola's thoughts? Tell us below, as the best comment from across the website each week wins £50.
Monday, January 27 2014, 13:00 GMT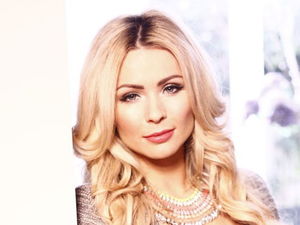 Nicola McLean blogs Celebrity Big Brother exclusively for Reveal.
"I'm back!" Those words will make me laugh for a long time. Jasmine was so funny when she walked back into the Big Brother house last night. She made her entrance during the grandfather clock task, where the celebrities had to stand silent and frozen in time as their friends and loved ones emerged from a giant clock. Jasmine proved what a great booking she was for the show when she said: "Hi Casey, I have a few things to say to you. When Lee and I got together, he said he really liked me and saw you as a friend. As soon as I left, you threw yourself at him. It's quite embarrassing really." Casey's face along with the others' was a picture. Jasmine then turned her attention to Lee, asking him if he was aware he was leading Casey on. Lee just didn't seem to understand what he had done wrong - he just doesn't get it. I was left shouting at the telly!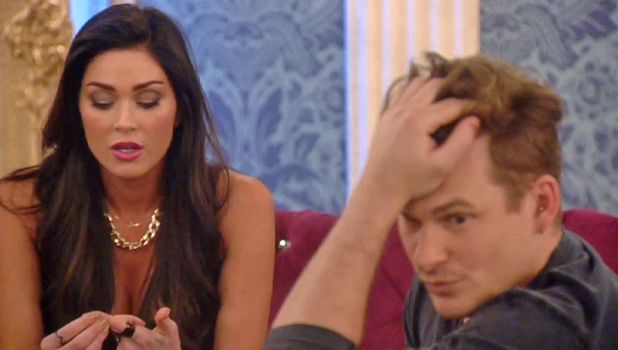 Sam's very glamorous mum also entered the house to tell Sam how proud she is of her and how much she loves her. It was lovely to see. I have been reading about how
ill Sam has been during her stay in the CBB house
, so it must have lifted her spirits. I just don't understand why this has not been shown on TV though? It would explain why Sam has been so quiet, bless her. Sam's mum seemed keen for a romance between her daughter and Ollie! Walking over to Ollie, she gave him a kiss on the cheek and told him: "Everyone loves you too. You're doing amazing!" How sweet!!
The best part of this task was when the clock chimed and Blue jumped out singing 'One Love'. It was amazing and I was dancing around my front room! They were hilarious. When Duncan kissed Luisa on the lips and told Lee that Jasmine really likes him I thought: "This is the best episode ever!"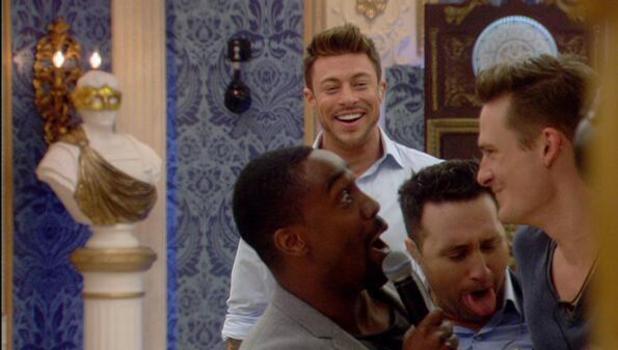 After Blue left, we saw Lee stressing out because he'd obviously heard that his American girl was still interested. I think he realised there and then that he had messed up. Casey was also left devastated, thinking she has shamed her family. I couldn't take her seriously though, as she put huge black sunglasses on to hide her eyes. She is fitting in to the celebrity world easily! Jim was really nice to Casey again, he reassured her that she had done nothing wrong.
Meanwhile, Lee went to the diary room to give a message to Jasmine... He told Big Brother: "I just want to speak to Jasmine. Everything I said about her has not changed. I like Casey as a friend, and that's all it is. I don't really give a f*** what anyone else says." I laughed out loud as the clever producers played 'Sorry Seems To Be The Hardest Word' while Lee made his public declaration of love. Haha!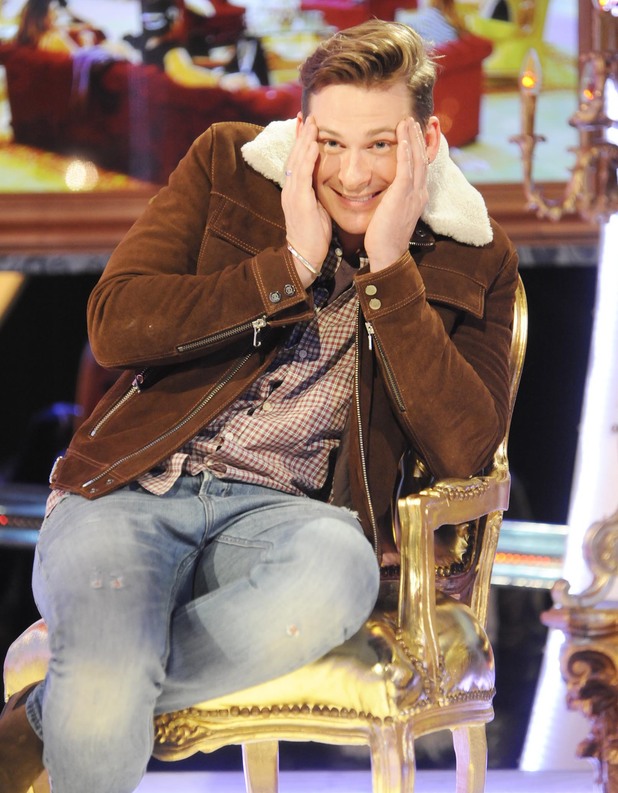 In a twist that's never been done before, the celebrities were surprised with a secret eviction. With the frozen task still in full swing, the grandfather clock chimed and this time the visitor was
Celebrity Big Brother
host Emma, who told the housemates the news of the eviction! That came as a surprise to them, but it wasn't a surprise when Lee got the boot. I think he was very lucky not to have a crowd, as booing is never nice, and I don't believe he would have got a warm reception! Emma was, as always, amazing and really took her time with Lee as she tried to make him see his mistakes. But he
still
didn't seem to quite understand how kissing, cuddling and maybe more(?!) is wrong if you don't like the other person in that way, especially when they like you!
Do you agree with Nicola's thoughts? Tell us below, as the best comment from across the website each week wins £50.
Sunday, January 26 2014, 12:56 GMT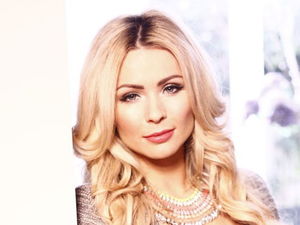 Nicola McLean blogs Celebrity Big Brother exclusively for Reveal.
Prior to Linda Nolan's Friday night eviction, Jim Davidson woke up to see a big camera in the living area. Big Brother sympathised that, after being without their phones for weeks, they would all be missing social media. So housemates would spend the day doing what celebrities do best for their next task - taking selfies!
Ollie Locke finally had a few harsh words and they were aimed towards Luisa Zissman. No shock there then... He told Big Brother in the Diary Room: "Everyone's been lovely to me. Luisa can be cold and argumentative, I don't trust Luisa. She's snappy."
He went on to say: "I don't know what she is saying when I leave the room. She can't help herself. She loves to be centre of attention and cause arguments."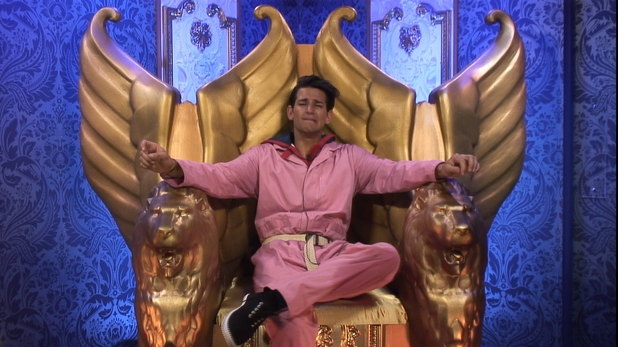 Ollie is, of course, entitled to this opinion, but I'm a big fan of Luisa as a housemate. Her and Jim have made this year's series! After Ollie's rant, he was asked to pose for a selfie with the housemate he trusts the least and, after Luisa said it was okay for him to pick her, they puckered up for a photo.
We were then given the pleasure of Lee Ryan and Casey Batchelor in the bed again... I just felt sick watching them - it's the most boring romance ever!
Jim was then asked to take a picture with the housemate he thinks is the fakest and he picked Luisa. She happily posed, but then said she is the most real and I agree with her. Love her or hate her, she has been very honest!
Housemates then had to pick the most attractive contestants to pose in their swimwear. Casey was keen, but Lee had to be forced. He believes Ollie is the most attractive housemate, not him. And that's the first time I've agreed with Lee - LOL! We then saw another cuddle session from the 'friends with benefits' Lee and Casey. They totally put me off my wine when he told Casey and Dappy that he couldn't get up because he had "gags" (an erection). Casey looked so pleased with herself - gross!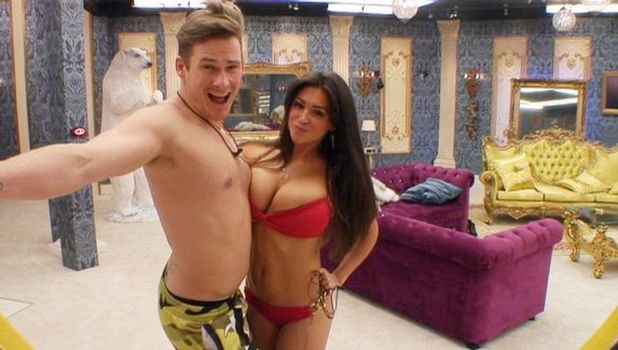 Big Brother were full of tasks in this episode and the next one was genius. The 'Words of Wisdom' task where housemates had to talk to Jim about their problems within the house! Linda was raging and wouldn't take part!
Jim did really well and actually proved himself to be quite the agony uncle. I realised last night how quickly things change in the house. At one point, everyone has a chance of winning. Look at Casey, for example. She came in unknown as an underdog, then fell for Lee. But when he messed her around, we all felt for her! Then when Jasmine left the house, it's been unpleasant watching Casey and Lee in the toilets with taps on etc. And, just like that, I don't think she is in with a chance of winning anymore! But let's see if that changes as tonight's episode sees Jasmine return to the house to confront them...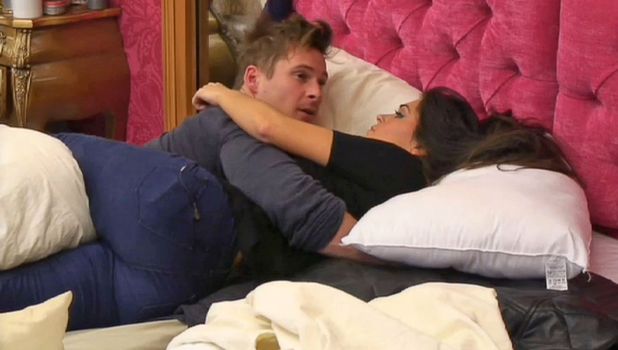 So, after Linda was evicted, we saw Luisa and Jim actually having a chat. I think these two will get on a lot better now that Linda has gone! There are reports today (Sunday 26 January) that Linda self-harmed in the house and, if this is true, I'm glad she went. She needs support from her family.
Dappy was so funny last night. I really like him. He was trying to change his trousers in the bedroom, but was too drunk! So, Luisa came in to help but could only comment on his infamous manhood! Jim was then seen showing a softer side putting Dappy to bed and making him lie on his front! I think there will be a few sore heads in tonight's show and, with a secret eviction, I can hardly wait!
Come back tomorrow for Nicola's thoughts on tonight's show (26 January), which airs at 9pm on Channel 5.
Check out all the housemates who entered the Celebrity Big Brother house:
Copyright: Channel 5
Saturday, January 25 2014, 09:48 GMT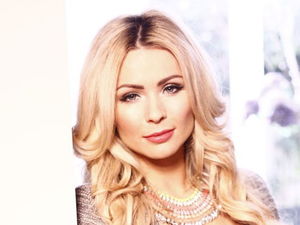 Nicola McLean blogs Celebrity Big Brother exclusively for Reveal.
So last night was the fifth eviction from this year's
Celebrity Big Brother
and my prayers were answered - Linda Nolan left the house! I don't think I could have stood another day of her bitching, moaning and spiteful looks...
Before we saw her evicted, it was time to catch up with what our famous housemates had been up to in the house. Day 21 and their recent face-to-face nominations were still playing on their minds. Dappy made his peace with Linda, but I don't understand why he apologised. You HAVE to nominate someone and why shouldn't it have been her? I certainly would have if I was in there!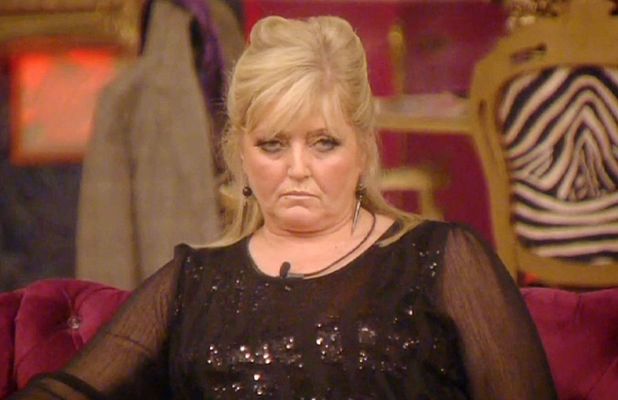 Luisa Zissman is definitely one of the most argumentative housemates we have ever seen. But I keep asking myself: is she just honest? During last night's episode (24 January), we saw her telling Ollie he is "one of life's victims". She was left outraged when Ollie spoke about the disagreement they'd had the night before. He compared her to his university bullies. Luisa then branded Ollie "self indulgent". I think Luisa is being honest and I hate the way the word bully is just thrown around. I don't think Luisa has bullied anyone in the house and is just brutally honest and I don't see a problem with that.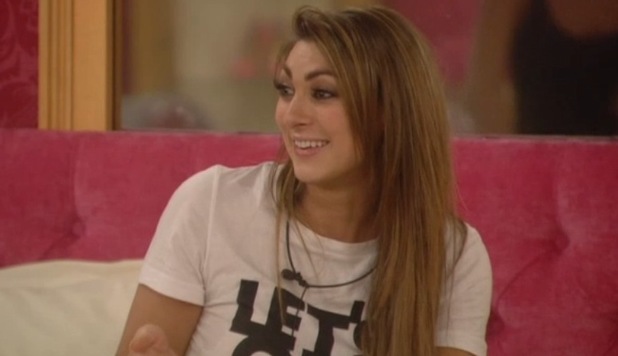 Then in the garden with Ollie and Sam, Luisa then went on to say: "You have to respect that different people in life have different opinions. I am not used to people like you. I have never met a man like you in my life." Again, I agree with Luisa. I just don't understand how Ollie has no ill feelings towards anybody. I think it must be a game plan. Go into
CBB
, get my fee and have no opinion on anything. While that will make you popular with most of the viewers, it also makes you very boring.
TOWIE
star Sam Faiers stuck up for Ollie when she said: "You can also have an opinion and keep it to yourself." But what's the point in that, Sam? An opinion is there to be shared. I just don't understand these play-it-safe housemates. Maybe if I did, then I would have won. But I believe I was paid to go into the house to entertain the nation and that's exactly what I did. I would have hated to be boring.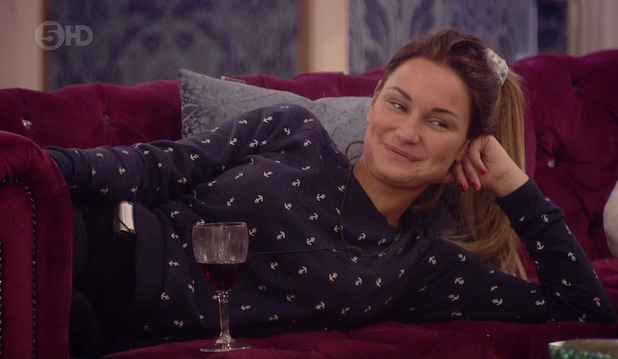 The nominated housemates were asked to prepare a speech about why they should stay in the house. Ollie, who was up against Luisa, said: "I'm against arguing and I've never started an argument." We know that Ollie, but that isn't a reason why you should stay in the house. Bore Off.
Jim surprisingly also went up against Luisa and not Linda and called her a "pushy bitch". Lee also chose Luisa, which makes me think she is just an easy target for them. I think Luisa took this well and realises this is a game and not real life. She's a strong woman who doesn't have to rely on trying to get public sympathy. Next up to give her 'save me speech' was Linda who said: "I am probably not the most exciting housemate, but I am probably the grateful." Yes, yes, Linda we know you were on benefits... She also said: "I imagine Jim Davidson is a good bloke in his mind, but not mine. I think he is two-faced and his tactical joking is uncalled for." I can't think of a time when we have seen Jim be two-faced in the house.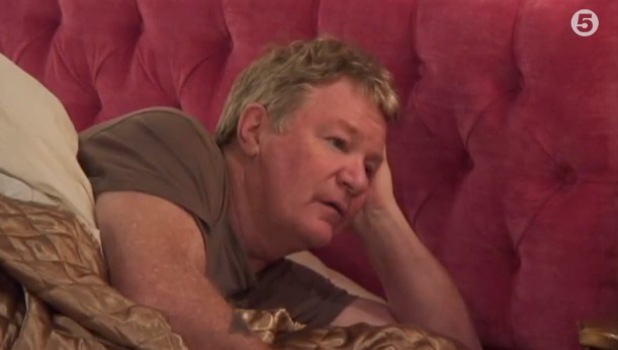 Luisa was up next and showed why she should win. She voted to evict
Celebrity Big Brother
's horniest housemate Lee saying: "This is a warning to all women with a pulse and maybe some men." I love Luisa. She is probably the most honest and blunt housemate we have ever seen. She just doesn't care, but I love it.
The Apprentice
star has made this series for me and I can't wait to meet up with her for a nice glass of wine and some brutal honesty when she leaves.
Jim and Lee were in the garden discussing who would leave. Lee wrongly predicted it would be Luisa, while Jim said: "If Linda and Luisa leave, I'll have a fucking street party." It's very difficult for me as I like both Luisa and Jim. I hope it's a pant and, when they are evicted, they will be friends.
Meanwhile, I think Luisa is hurt by Dappy's face-to-face nomination of her and I really understand. They seem to get on really well, so it shocked me when he picked her. I said it earlier and will say it again, Luisa has just become an easy target. While talking to Linda and Sam about Dappy, she said: "As far as I am concerned we are fine and then he nominated me. It's fine, he is entitled to, but he hasn't spoken to me. How can you be friends with someone for two weeks and then not. It doesn't make him look very good." I have to say I agree. They have had so much fun in the house together and I cannot believe he nominated her.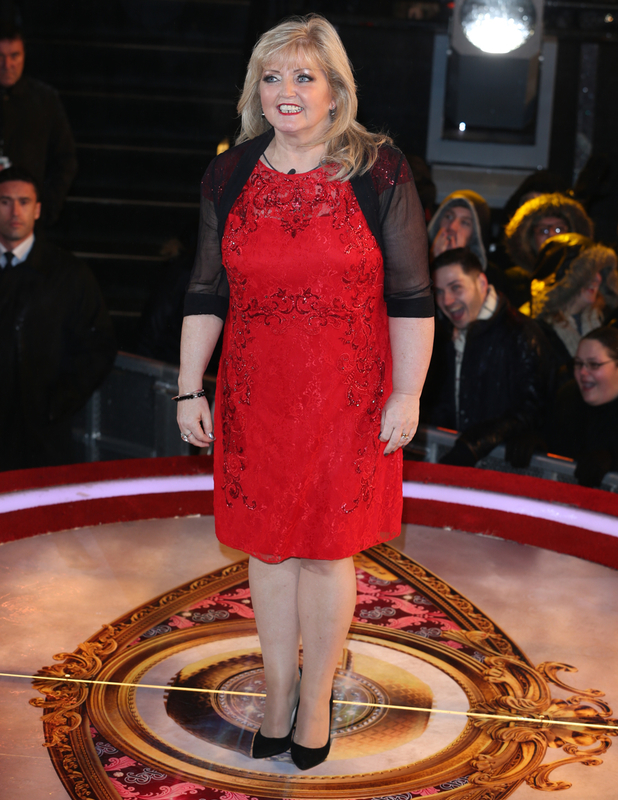 I was so happy when Emma Willis spoke to the house and told Linda she was the next housemate to be evicted. I was bored when she went on about Jim bringing up her dead husband. Let's just be clear, as far as we saw, Jim didn't bring up your husband, YOU DID! I am so excited for the secret eviction on Sunday. Who will go…YOU decide!
Come back tomorrow for Nicola's thoughts on tonight's show (25 January), which airs at 9.30pm on Channel 5.
Check out all the housemates who entered the Celebrity Big Brother house:
Copyright: Channel 5
Friday, January 24 2014, 12:25 GMT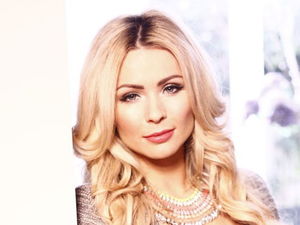 Ex-CBB housemate Nicola McLean blogs Celebrity Big Brother exclusively for Reveal.
Last night's show should have been all about the aftermath of Liz leaving, but in true Big Brother style they decide to throw a face-to-face nomination in the works...
But before all of that, after spending their time in the house sitting on the fence, Ollie and Sam were forced to give their opinions on their fellow housemates and each other, while their housemates looked on!
When asked about Lee and Casey's relationship, which Casey has previously described as "friends with benefits", Sam and Ollie both admitted that Lee benefited the most from it. Then when asked if Ollie has a chance of romance with Sam outside the house, both positioned themselves on the yes side. I thought Ollie was so funny with his explanation when he said: "I said yes because if you don't have optimism you're a knob!" Meanwhile, Sam said: "Why would I say no when he's gorgeous, you don't know what's around the corner." I'm just not sure on Sam's thoughts about Ollie - does she really fancy him? I'm not convinced!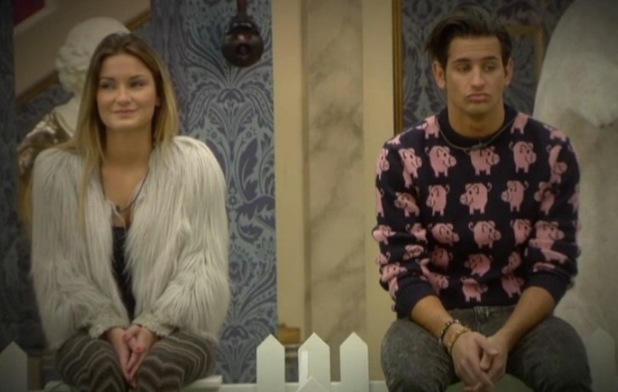 In a reward for passing the task, the pair were given strawberries and champagne and Ollie clearly thought it was a good time to lay on the charm. He told Sam: "I spent two and a half weeks with you wearing no make-up and I still want to be with you every day." I know this will be an unpopular view (but I'm full of those, so here goes)... It didn't feel genuine to me. In fact, I thought it looked like a scene from
Made In Chelsea
!
Moving on, I'm starting to feel a little bit sorry for Lee now. I know some of you might be cursing at me for this statement but listen, he's young, single and clearly vulnerable. He's in close proximity of two stunning girls, who have both fallen for his charms, and don't seem bothered about doing "bits" on TV.
I'm not going to hold back through fear of people saying 'she's only jealous', I've watched every episode and my judgment is that Casey is playing a game and Lee has become her pawn. Lee looked upset in the Diary Room when he told Big Brother, "Friends with benefits? That means friends that s*** each other, I've never said that. Yet Ollie and Sam said it benefits me! Why the f*** does it benefit me?" And I think Lee's right, it hasn't benefited him at all. It's made him unpopular with some viewers outside of the house!
So after Liz was evicted, the housemates were forced to nominate face-to-face and I couldn't stop shouting at the TV! I'm really not liking watching Linda. "I can't get over what happened last week," she said, referring to vague comments about "Frank Carson's dressing room" during her argument with Jim. I just can't get over how bitter she comes across as! Then she's fuming at Dappy because he nominated her?!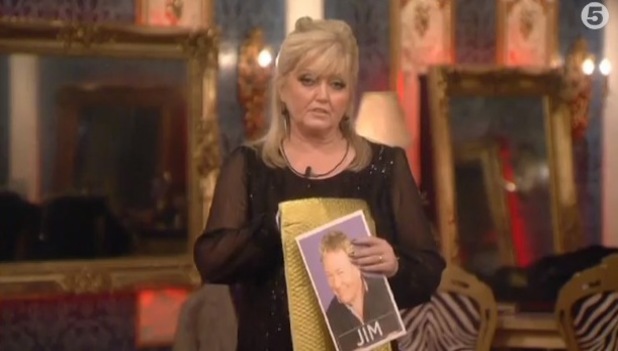 These housemates are driving me mad! It's a bloody game and most people in the house like each other, but you have to pick two people to nominate and give reasons, so why shouldn't it be you?!
Linda, Luisa, Ollie, Jim and Lee all face eviction tonight and I hope Linda goes. I can't stand the sly looks she gives Jim. Enough already! I also think that Sam will be more fun without Linda, she's paired up with her in the house, but it's made her act like one of the old ones!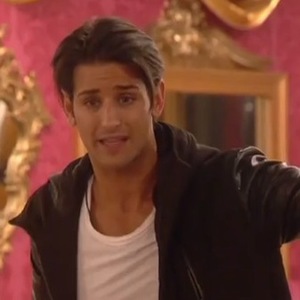 Last but not least was Ollie's speech, and I must admit, I agreed with him. Although it was a tad theatrical, he was right because he hasn't had any problems in the house before so he's had no need to argue. He isn't confrontational and so doesn't feel the need to get involved in other people's arguments.
Luisa is funny, but I thought she was out of order to go and bitch about Ollie to Linda in the bedroom. But what really pissed me off was the fact that Sam was in there with them, listening to it all and didn't even stick up for him.
I can't wait to see who goes tonight - just pray it's not Luisa or Jim!
Do you agree with Nicola's views? Tell us below, as the best comment from across the website each week wins £50!
Check out
CBB
lineup and who has been eliminated so far:
Copyright: Channel 5
Wednesday, January 22 2014, 14:14 GMT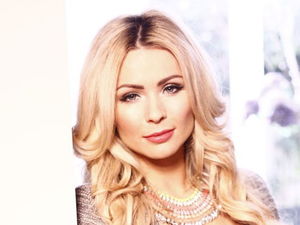 Ex-CBB housemate Nicola McLean blogs Celebrity Big Brother exclusively for Reveal.
Two housemates really pissed me off in this episode - Linda and Casey - but more about them in a bit...
So last night the group put on their winter woolies for the shopping task, which saw the house turned into the Arctic with snow and sledges! The food budget was at stake and housemates were split into two groups - the huskies and the explorers.
The explorers were Ollie, Jim, Sam, Liz and Linda, while the huskies were Luisa, Dappy, Casey and her love interest Lee. The huskies had to pull the sleigh around the garden, which was covered in fake snow, and what do dogs eat? Dog food! So in keeping with the task, the huskies were given gross rations to eat from metal bowls while the explorers tucked into snowballs (cakes) and other delights!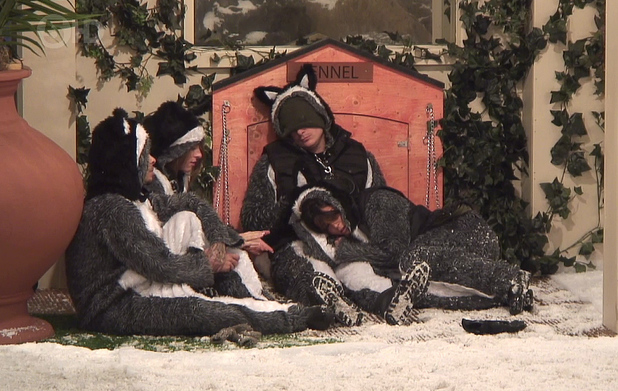 One of the funniest parts last night was watching the celebs trying to catch a variety of dead raw fish with their mouths! Yuk! It actually reminded me of my time in the jungle when I was in
I'm A Celebrity... Get Me Out Of Here!
Despite winning the task, the group were told they would be divided for the night, with huskies bedding down in an outdoor kennel without food.
"I f****ing hate this show!," raged Lee. "I wish I'd never agreed to do it." If Lee said that because he had to sleep in a kennel for the night, imagine what he's going to say when he finds out he is well and truly in the dog house with some of the nation.... But Lee had a quick change of heart when the huskies realised their kennel is in fact a pub with food, alcohol and bar snacks, and more importantly, they got to listen in on the rest of the house.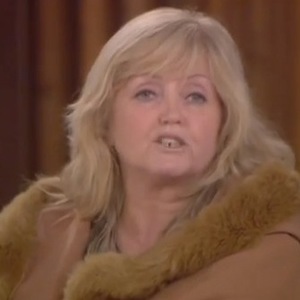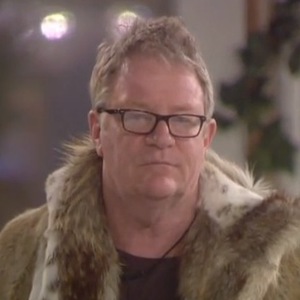 Jim was really feeling sorry for the huskies and although he cooked dinner for the group, in an act of solidarity, he refused to eat it as he said it wasn't fair on the huskies who he thought were being 'starved'. This didn't go down too well with Linda, who seems to think that everything Jim does is for a more sinister reason. It's really getting on my nerves how she is acting towards Jim. It's been going on the whole time and I truly believe if Jim had behaved this way to her he would be branded a bully.
Even Luisa had a surprise change of heart after watching Jim and Linda on screen. "She doesn't come across that well, she comes across as a moaning bitter woman," said Luisa. "Jim comes across as funny, he's much more entertaining to watch." Yes Luisa, I couldn't agree more!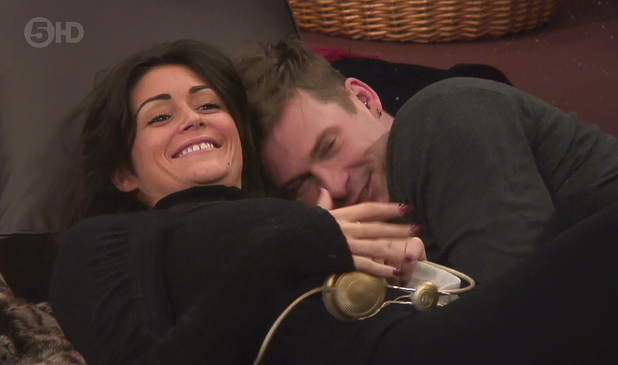 Linda then bit Jim's head off again about him not drinking cherry brandy, as she was the only one who did. I mean, I actually found it uncomfortable to watch, and Dappy was the only one to step in and say 'guys don't argue'. See, this is where I would get myself into trouble, I'd have to say something!!!!
Now moving on to Lee and Casey... What the hell are they playing at?! I thought Lee was madly in love with Jasmine? I thought Casey was so hurt by Lee that she would never speak to him ever again?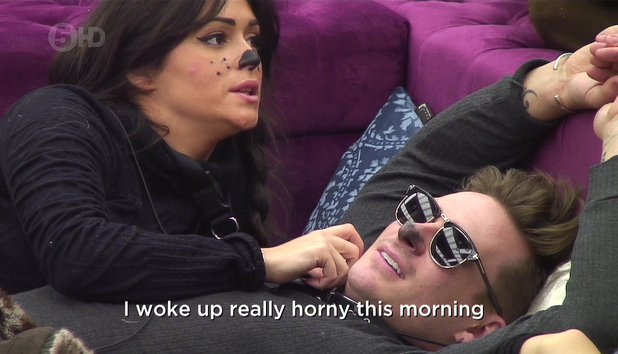 I'm so bored of them and as if watching them behave like 15 year olds wasn't enough, we had to watch Casey picking his spots while they were on the sofa! And then she apologised for pressing her boobs on his chest before telling a rather uninterested Sam, "I woke up really horny this morning." Just what is wrong with this girl?! I was left feeling disgusted when Casey offered to give Lee a blow job. I don't care if it's a joke, it's gross and I think she has really let herself down allowing Lee to go back and forth in the way he has.
Do you agree with Nicola's views? Tell us below, as the best comment from across the website each week wins £50!
Check out
CBB
lineup and who has been eliminated so far:
Copyright: Channel 5
Tuesday, January 21 2014, 14:45 GMT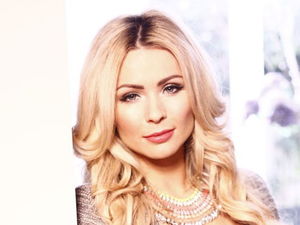 Nicola McLean blogs Celebrity Big Brother exclusively for Reveal.
Liz has pretty much been mute during her stay in the
Celebrity Big Brother
house. We have seen glimpses of her wit, but last night during a task set by Big Brother, the animal-loving journalist stole the show! Luisa was given a fake task in which she had to make four housemates react to her in a certain way. Not only did she have to get Dappy to rap with her, she had to make Jim disagree with her, Liz laugh and Linda pay her a compliment. Luisa clearly thought it would be a doddle, especially getting Jim to disagree with her! What she didn't know, however, was that the housemates were given the real task - to make Luisa fail! I was laughing out loud because it was so funny. She, however, looked so shocked when nothing was going to plan.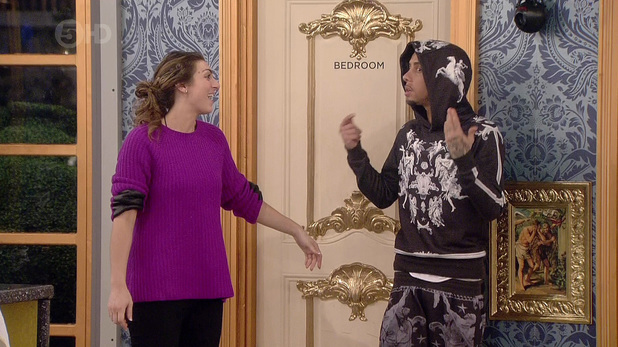 Luisa's attempts to make Jim disagree with her was falling on deaf ears. "Do you think fairies exist?" had to be the best attempt from Luisa. Jim's response was hysterical: "I hope so!" Luisa then suggested that the Falkland Islands were near the Shetland Islands. Jim had to really try hard not to snap at his rival, but he did well at agreeing with her. Luisa then moved on to Dappy, but he told her his manager had "told him not to rap" in the house, so she failed again! And even when Luisa suggested to Linda that she looked like a walrus in her jumper, Linda failed to respond with a compliment.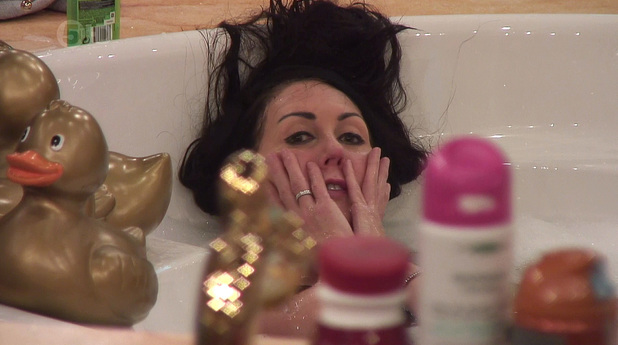 The last part of her task was to make Liz laugh - and this is when I fell a little bit in love with Liz. It was so funny watching her act so depressed while talking to Luisa about her dead cat, Squeaky. She also said her boyfriend will have left her when she leaves the house because he has never seen her in such harsh light. I mean, where does she get it from?! She is so dry! Liz then sealed Luisa's fate by dealing her this blow: "If I had a car, I'd drive into a tree." Bit extreme Liz, but well done for not laughing - although we all were at home! The housemates all did so well and having passed the task and they were rewarded with the ingredients for a Sunday lunch. They were so excited that they all jumped around. It just shows, it's the small things that make you happy when you're locked in the
CBB
house!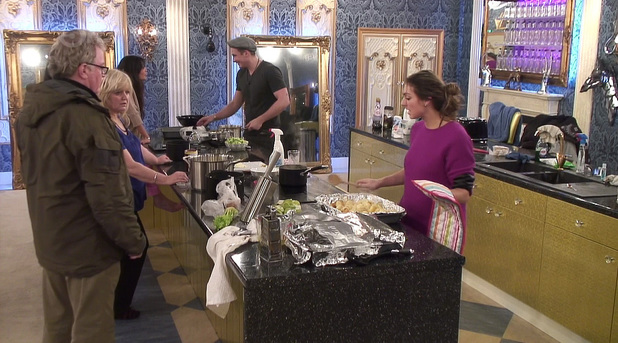 Luisa and Jim where still at it like cat and dog after he asked if she ironed her husband's shirts when they were together. This triggered Luisa to go on a rant about equality. Well Luisa will be disappointed in me, as I do everything for my husband LOL! While eating Sunday lunch, which they had continued to bicker throughout, Jim asked Luisa: "Does it break your heart that I may get more [public] votes than you?" She replied: "No, it doesn't break my heart. I'm not heartbroken. I just find it bewildering and struggle to find why you are voted to stay in when you are sexist and women predominantly vote." She added: "I'm a woman and you do put women down a lot and I find it quite offensive." Despite what Luisa says, I like Jim and believe people can change. He's had a tough time and maybe he really has softened?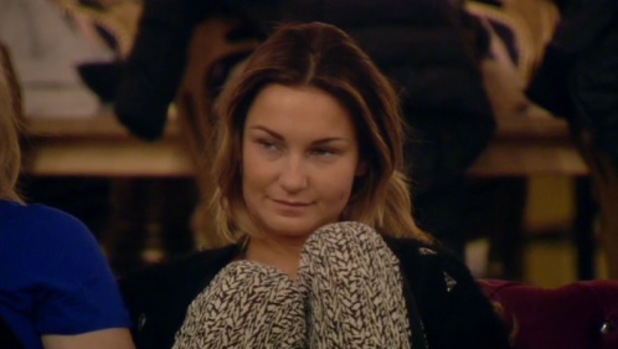 When the nomination results kicked off, most people where shocked at Sam being up - and Sam herself was fuming! I just don't understand this. Everyone at some point will be up for eviction, it's the game. I actually don't think you get the full experience if you're never up! And why was it ok for Sam to vote Liz but everyone was outraged that Liz had voted Sam? It was strange... The most surprising for me was Casey, who had nominated Jim because he complained when they were making noise. She also claimed "he makes people feel uneasy". I think Jim will be hurt by this, as he has been very supportive of her during their stay in the house. What I can't work out though is if Lee has hurt her so badly, why instead of trying to rekindle their relationship - which we witnessed again last night, did she not nominate him....?
Do you agree with Nicola's views? Tell us below, as the best comment from across the website each week wins £50!
Monday, January 20 2014, 12:31 GMT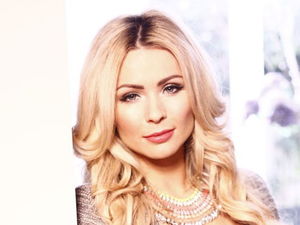 Nicola McLean blogs Celebrity Big Brother exclusively for Reveal.
After a perfect Sunday spent with my boys, I settled down last night to see how Dappy and Luisa continued their flirting after showering together the night before...
Although nothing should shock me with these housemates, I was very surprised by this chat with Big Brother: "I've been looking at Casey, she's sexy. I know she's not looking at me in that way because she's got her thing with Lee, but I keep looking at her. She's one of my favourites," Dappy admitted. Clearly he has a crush! I didn't see that coming, did you?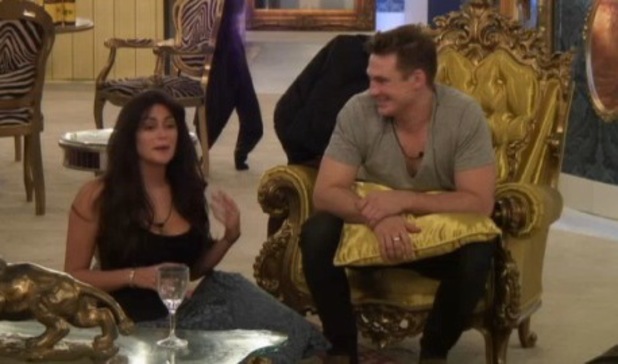 I think Dappy was spot on by thinking that Casey only has eyes for Lee. While chatting over wine with her fellow housemates, Casey said that "too much" had happened between her and Lee for them to have a relationship. Casey was then shocked when Jim said Lee had got her exactly where he wanted her. Jim confronted Casey and said: "You lie like a cheap watch. Am I a madman?" I still don't understand this Lee and Casey thing. Does she really like him that much? I'm not sure, but whatever the situation, she must be a very forgiving girl as she seemingly offered Lee a deal. 'We're just be good friends now. We're like friends with benefits," she laughed. Err, so does that mean she would still have sex with him? Jim doesn't suffer fools lightly and told Casey: "He can have you when he wants. You asked me, what do you want me to say? You want him to want you. It's not the other way round. Don't ask me if you don't want to hear." Well that told her! I hate to say it but I think she is making herself look a walkover. It's not good.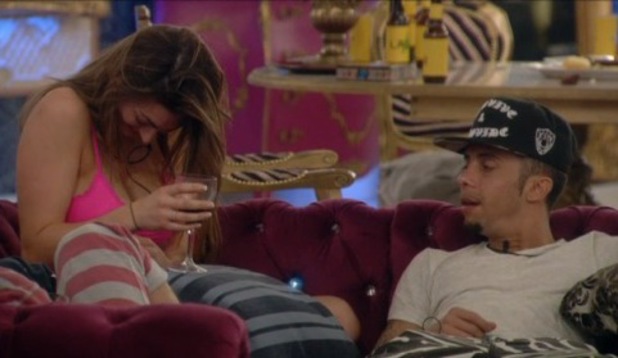 Luisa didn't let us down on the entertaining factor, as she decided to put earrings down her top and pretend they were her nipples... She is just so funny - I love her! Dappy couldn't get over the size of her 'nipples'. I did chuckle. I'm really liking Dappy actually. I like all the housemates. I might not always agree with them but they are all nice people, though some are more fun than others....
Big Brother set the house their latest task which was to showcase their talents in a show called In The Limelight. Jim, Linda and Luisa all acted as the judges. Liz was first up, and she was actually really funny while doing a fashion critique to her fellow housemates. She made both them and me laugh, so go Liz!!!! Lee took the mic to sing an original song named 'Ruled By The Moon', which he wrote about his time in the house. He sang beautifully and really is a talent, he just needs to stop being so cringey.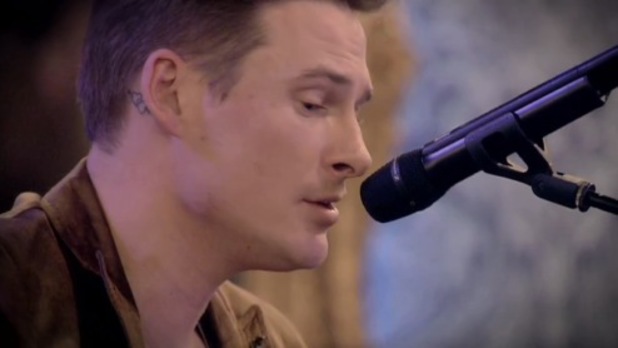 As a former glamour model myself, I was happy that Casey managed to put over her 'talent' so well. She was very funny. Could standup be a new career for Casey when she leaves the house? Sam and Ollie acted out a scene from a constructed reality show. They both smashed it and were declared winners of the task, and the group was treated to a fun-filled party.
I was left in a quandary when Luisa said Jim was the biggest game player in the house. I hope that's not true because I've enjoyed watching him in the house! Luisa has made it her main aim to p*ss Jim off, telling Linda and Sam: "He gives me fuel. He deserves it, he's a d*ck and he makes it easy. It's my new hobby, I could do it all day." I didn't like it that she is specifically targeting Jim and it is not coming across well. Stop it, Luisa!
Do you agree with Nicola's thoughts? Tell us below, as the best comment from across the website each week wins £50.
This year's CBB lineup in pictures:
Copyright: Channel 5