Sitting over a bottle of wine with my friend Lucy last September, we made a decision to swap our London lives for six months of backpacking around South East Asia. And it didn't turn out to be the vino talking, as fast-forward seven months and here we are in Thailand!
But it wasn't quite so easy as that. As well as quitting our jobs (goodbye, team Reveal - sad face!) and planning our route, there were a million of other things that needed to be done. From picking the right backpack to getting those all-important (and surprisingly expensive) travel jabs, a lot of preparation was needed before embarking on our adventure.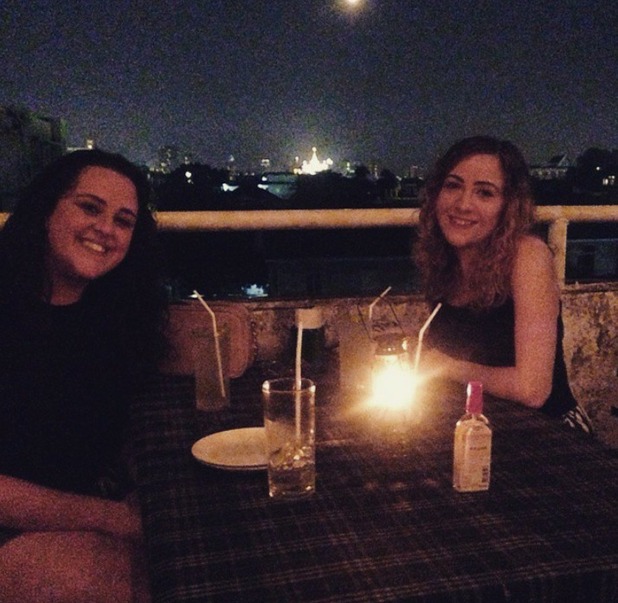 One of the toughest parts was knowing what to pack and how much. Obviously living out of a backpack means you're very limited to how much you can take, and it was difficult to choose which clothes should make the cut – I'm yet to find out if I made the right choices. It also meant ditching my usual beauty products (sob, goodbye Liz Earle Cleanse and Polish), and selecting a minimal collection of must-haves that are light to carry and practical. Boring, I know!
And while I'm usually the girl who takes a jam-packed 20kg suitcase on a week-long holiday, I found myself at the airport with a backpack that weighed just 11kg – eek!
After waving goodbye to our family and friends, we arrived in the bustling Bangkok early Monday morning (6 April).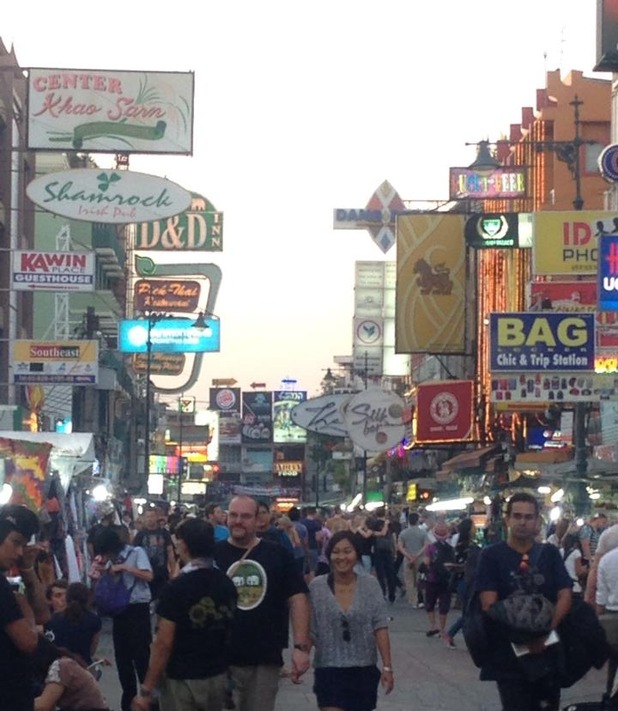 So far, it's been a whirlwind of tuk-tuks, noodles and Chang beer. We're staying at the
Rambuttri Village Inn
that's based in the Phra Nakhon district – the central part of Bangkok. Exploring the streets of this crazy city, we've taken in the sights of Khao San Road, which as well as heaving with a strip of clubs and bars; you can find stalls selling everything from Pad Thai to edible bugs and scorpions – we didn't bother sampling the latter!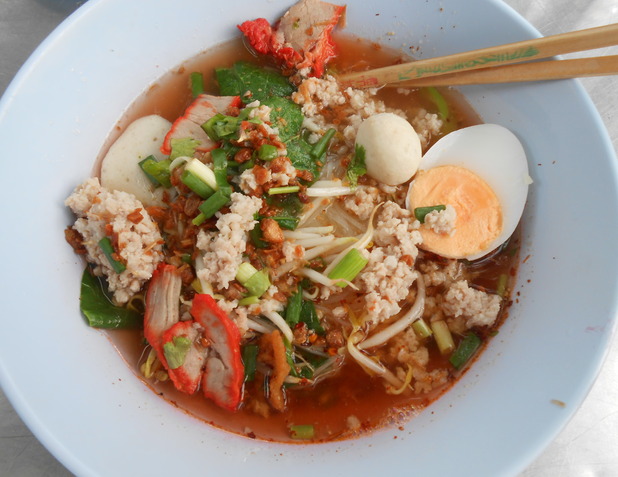 Other highlights have included visiting Wat Pho – an impressive temple that features a giant reclining Buddha, feasting on the delicious and seriously cheap cuisine and cruising in a boat along the Chao Phya River – the best way to check out the city. Massages are also big in Bangkok and you'll find them in most tourist areas on the street. We indulged in a half-hour foot massage that set us back just £2!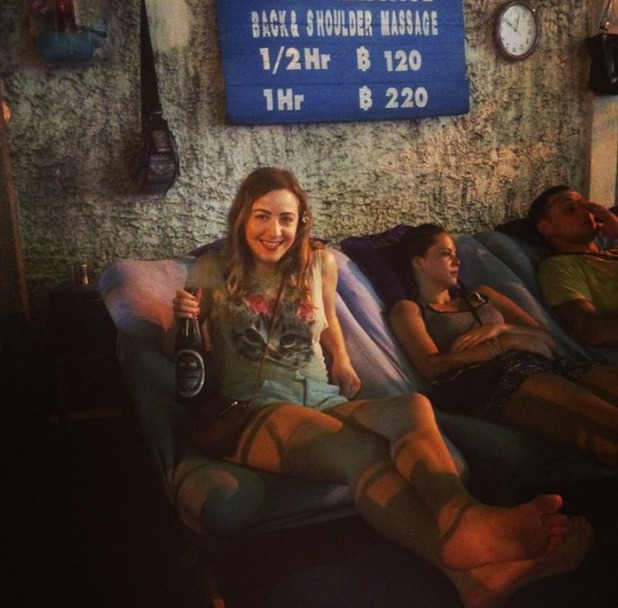 My favourite bar/eatery so far has been Phranakon Bar, a chilled rooftop bar that's just ten minutes from Koh San road. You have to go up a quiet back street to reach it and it really is a hidden gem, but it's so worth going! Spruced up with fairy lights, this minimalistic open-roof bar has a relaxing atmosphere that's a million miles from the madness of Khao San road.
It's still pretty low for a rooftop, so don't expect the best views, but they serve bargain tasty Thai food and yummy cocktail - our bill for dinner and six cocktails came to just over a 20 quid. There's also a gallery downstairs that showcases regular art exhibitions.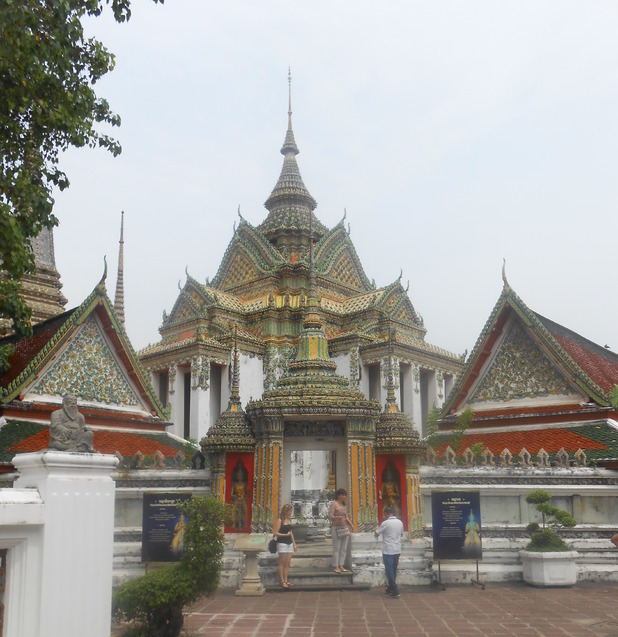 We're yet to experience the likes of Chinatown and the Grand Palace - jet lag has got the better of us. But as we have to return to Bangkok to get to most of our destinations, we know there's plenty more time for exploring.
Our only main issue at the moment has been getting to our next destination, Chiang Mai. Songkran (Thai New Year) takes place this weekend and Chiang Mai celebrates by having a three-day-long water fight in the streets.
We planned to take an overnight sleeper train to the Northern city, but it seems like every other person in Thailand had the same idea – as the train was already fully booked!
So instead it meant getting on a 12-hour-long coach Friday evening and arriving to Chiang Mai on Saturday morning. Originally we were warned that the water fight would be taking place when we arrived, but luckily this wasn't the case! There's been a few people with water pistols this evening, but the main event kicks off on Monday (13 April).
Stay tuned for the next post to see how we get on…
For exclusive competitions and amazing prizes visit Reveal's Facebook page NOW!