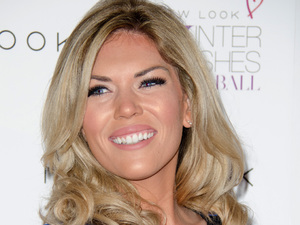 TOWIE's Frankie Essex is blogging every episode of I'm A Celebrity... Get Me Out Of Here! exclusively for Reveal. She'll be giving her frank opinion on her brother Joey Essex and his fellow campmates as they tackle Bush Tucker Trials and live together in the Australian jungle...
Episode aired Thursday, 21 November
So
I'm A Celebrity
was fabulous last night. The two camps were united as one over at Croc Creek and Joey was up for yet another trial. Perfect viewing!
But before all of that Joey began by entertaining us by singing the Westlife song 'What About Now' with Kian Egan. Bless him he did try, didn't he?! As Kian said, there's a different side to people coming out now the two camps have merged. And from Joey we get his singing abilities ha ha. Rebecca is a huge Westlife fan and is a bit starstruck with Kian, bless her!
Joey headed off to the trial area feeling under pressure now there are nine other people to get food for rather than four. That submarine trial looked well scary – really claustrophobic and I would have died if I had been in there, underwater with that crocodile! I thought he did so well though – he was so determined our Dad was proud watching him!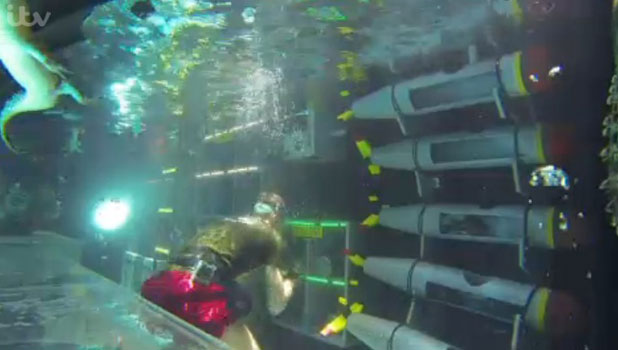 The thing is with Joey is he just gets on and does these trials – he never complains he just gets stuck in! And he got seven stars for camp which they were all so pleased with! I think Joey has surprised everyone with these trials, the way he just does it all in his stride with no moaning! But that's our Joey.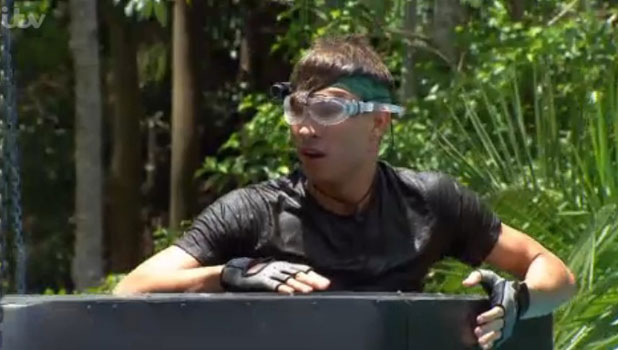 The camp mates then had to decide between themselves who got the five beds and who had to sleep in the five hammocks provided. How many of these camp mates have bad backs, jeez! Steve was a gentleman and got straight into a hammock no questions asked! Joey, God love him, had no idea how to get into his hammock! Can't say I blame him - I would have been falling out of it as soon as I'd got in if I was him!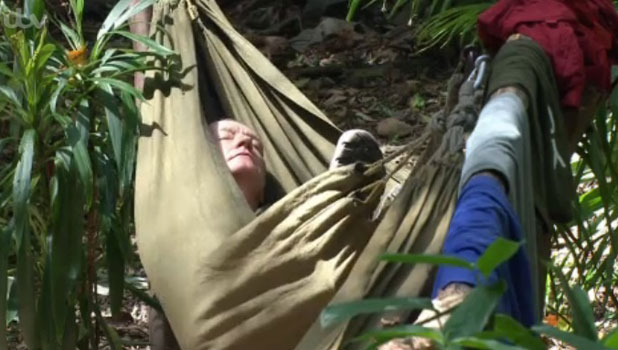 David and Steve headed down to do a challenge of their own. They had to put clothes into a giant bath then wring them out in a bucket and collect as much water as they could. It took them a while to get going but then they really managed it. The dye coming off those clothes though was unbelievable. They are quite the double act, actually. And all they ended up getting was one poxy marshmallow each! Saying that though, they camp mates weren't impressed at the news but they sure did seem to enjoy eating them!!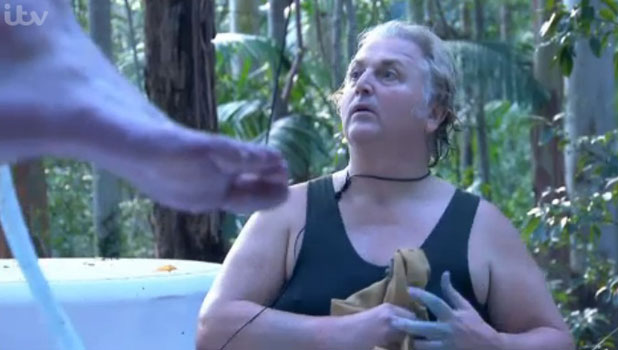 Lucy and Amy were having a debate about modelling and beauty pageants and how it gives young girls an unrealistic view of body image and what they should look like. Amy was defending it and Lucy was saying it made her feel awful when she was younger to aspire to look like a model. I have to say – I'm not a stick myself and I guess sometimes I feel the pressure to look good. But generally I think most women want to look good to feel good about themselves, not necessarily to please other people. I can see both sides of the argument but ultimately if you enter beauty pageants then you are going to be pretty. That's the thing, it doesn't really work otherwise.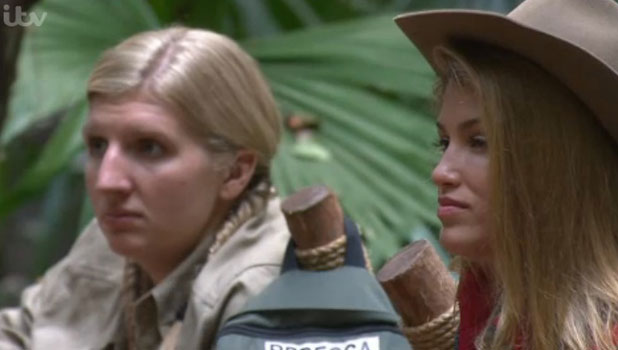 Then it was dinner time in the camp and they were all about to tuck in when they realised that they had only served up nine meals instead of ten and Steve was left without anything. Well, they quite clearly didn't get Joey to count them up did they! Ha.
Finally, the public have decided to give Joey a break from the trials and have chosen Amy to do the next one. I can't help but think it had something to do with her conversation with Lucy about beauty pageants but I don't think it's a bad thing. I think Joey deserves a break!
I'm A Celebrity... Get Me Out Of Here! continues on Thursday 21 November at 9pm on ITV.
Check out the full
I'm A Celebrity
2013 lineup in pictures below:
Copyright: ITV