Reveal Advertorial
The internet has made life much easier for everyone. Searching for info, keeping in touch with friends and family, sharing photos and memories, shopping, gaming; it's all there at the click of a button. But so are other things you wouldn't want your children to see.
Whether your child is hunting for the latest Harry Styles gossip or Ariana Grande fashion statement, trying to get to the next level on Candy Crush, chatting with mates, or just watching Netflix, the majority of children these days know their way around the internet. Children with internet access are getting younger. On average, British 9-10 year olds will first go online at 6.1 years old*.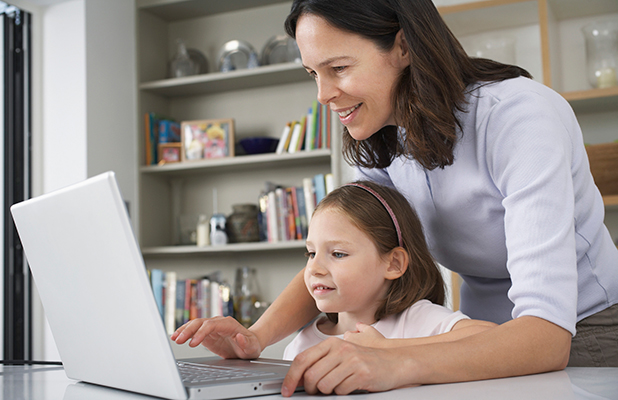 We know we can't eliminate all risk on the internet, but as we mark Safer Internet Day on 9 February, Internet Matters and the new CyberSense app can help you understand the issues children of all ages can face online and what steps you can take to help keep your kids safe and contribute to a safer, kinder internet.
Here are eight subjects you need to know about and can discuss with your child, using the CyberSense app:
1. Setting up parental controls to eliminate inappropriate content
62 per cent of parents say inappropriate content online is their top concern when it comes to children browsing the internet*. While it's impossible to completely eliminate all unsavoury material online, we can help reduce the chance of your child seeing it by enabling parental control settings across broadband, smartphone, tablet and gaming consoles. This allows you to block access to websites containing inappropriate content, filter the results that your child sees in a search engine or video streaming website, and restrict in-app purchases and downloads. It can also limit internet browsing to certain times of the day, which is beneficial if you've agreed rules with your child about internet usage.
The parental control setting is password protected to eliminate the chance your child can switch off the settings and browse without them. You could also encourage your child to switch to a kid-friendly search engine like Swiggle or Kids-Search.
2. Staying safe on social networking websites
It feels like everybody has a Twitter, Facebook, Instagram or SnapChat account these days, and the average 8-11 year old has 92 social networking friends*. Social networking can be great fun but it's important for your child to understand the risks associated with sharing private information and photos online. Some networks like Facebook and Instagram set their minimum user age at 13. So if your child is under 13, stand firm and explain why they cannot have their own social media account just yet.
To reduce the risk of strangers seeing your child's social media posts, make sure the privacy settings on their social media accounts have been activated. That means only certain people can see what your child is posting and other users will have to request access to your child's page. Having lots of friends on social media can be seen as cool, so perhaps that's why 42 per cent of 9-16 year olds have accepted a friend request from someone they don't know*. Explain to your child that you know it's tempting to accept friend requests from everyone to look popular, they should never allow strangers access to their private social postings.
Lots of places like cinemas, restaurants and bowling alleys allow visitors to 'check in' on social media, meaning that person's location is posted to their Twitter, Facebook or Instagram accounts. While it can be cool for kids to show off all the fun they are having, giving away an exact location is a bad idea. The only people who need to know your child's whereabouts are you. Explain to your child how easily sightings of One Direction or Taylor Swift spread across the internet. It only takes one person to tweet a location and hundreds arrive. To reduce the risks associated with sharing this sort of private information, you can disable location services on your child's phone. This also means they can't accidentally reveal their location.
3. Cyberbullying
30 per cent of parents are worried about cyberbullying*. And for good reason. Cyberbullying is now more common among 9-16 year olds than face-to-face bullying, and 26 per cent of kids don't tell their parents when they're being bullied online*. Cyberbullying can be horrible for the children involved. The sheer size of social media networks means posts can be seen by large groups of children at once, and cyberbullies hiding behind their computer screens can remain anonymous by using fake profiles.
You can help make the internet a safer and kinder place for your child by ensuring they understand basic internet manners such as treating others the way you want to be treated and if you wouldn't say something to someone's face, don't say it online. Make sure your child knows not to start rumours online or make fun of people in online chats. It's also important to ensure they understand words and pictures posted online cannot be retrieved, so anything that might embarrass someone else should never be posted. If your child is older, you can also explain how future employers could access material they have posted online. If your child is being cyberbullied, there are some steps you can take. Make sure your child knows they can talk with you, tell your child not to respond to the bullies, and keep a print out of all the bullying messages and save bullying texts.
4. Photos and sexting
The internet is brilliant for quickly sharing pictures of a sleepover, holiday or birthday party with friends without having to get photos developed on the high street. It's very important, however, to make sure your child's photos aren't accessible to people they don't know. Plenty of celebrities such as Jennifer Lawrence have had images stolen online in the past and once a photo is in the public domain - so, posted on the internet - then it can never be deleted.
Make sure your child understands how to set privacy controls on his or her social media account so they are only sharing images with people they know and trust. They should also know to respect other people's privacy and feelings by not posting images that could embarrass others.
Exploring relationships and feelings is a natural part of growing up, but sexting can leave a child vulnerable. Sexting means sending sexually explicit messages or photos. Children can be pressurised into sending sexually explicit texts or images by a boyfriend or girlfriend they want to impress, or even by a stranger. Sending this sort of material is illegal when you are under 18 and can affect your child's future education and employment prospects, as well as their reputation. Once they've sent an explicit message or photo, they can't retrieve it or control who the recipient shows it to, leaving them vulnerable to embarrassment, bullying and negative comments. Make sure your child understands the consequences of sending a sext. Encourage them to ask, 'Would I want my family or teacher or friends to see this?'
5. Chatting with strangers and grooming
WhatsApp, Twitter and Facebook are great ways to chat quickly with friends and exchange images and videos. But your child may also come across people they don't know, which is why 58 per cent of parents are concerned about the threats posed by strangers online*. These strangers can pretend to be someone they are not, such as posing as a fellow child, to start a friendship with your child and gain their trust. This is known as grooming and can lead to that stranger asking your child sexually explicit questions or requesting inappropriate images. Protect your child by ensuring they don't accept friend requests from strangers, or reply to messages from people they don't know. Also make sure their privacy settings are enabled so any information they post online is not available to non-friends. Remind your child to be cautious about what information they share online, such as their real name, address, family members' names, school or home town.
6. Privacy and theft
It can be difficult for children to understand the concept of identity theft, and identify theft of kids can remain undetected for many years. 51 per cent of teenagers have revealed information online that could be used to identify them*. This includes, as above, their real name, address, phone number, school or town they live in. It could also include their location, so make sure your child's location settings are disabled within the privacy settings. If your child frequently uses social networks, WhatsApp, online gaming or chatrooms, make sure they understand what information they should never give out, even when pressed. Also ensure they use secure passwords for their internet activities, so nothing that could be guessed too easily.
7. Online Gaming
Almost one third of children play games online against people they haven't met in person*. Games can be a brilliant way to learn new skills, have fun, socialise and build teamwork, but make sure your child also knows the risks of playing games on the internet. As discussed above, they should never give out personal information to any other gamers, as they don't know who they are: just because someone says they are a child as well does not mean they are. Some games can contain violence or bad language, and if your child is playing against strangers, they could come into further contact with inappropriate language or behaviours.
Chat with your child about the sort of games they like playing and the people they are coming into contact with. Read the gaming advice with your child so they understand how to report abusive or inappropriate behaviour. If you're worried about your child making in-app gaming purchases and running up a bill, disable in-app purchasing in the parental controls, or switch your child's device to Airplane Mode so they can play offline. Lots of games are free to download or play, but encourage in-app purchases that can leave the user with a hefty bill.
8. Netflix, YouTube, BBC iPlayer and other video services
Arguably one of the best things about the internet is being able to stream video, whether it's catch-up TV, movies on Netflix, music videos on YouTube or viral videos on Vine. 53 per cent of children aged 11-16 who use the internet watch video clips daily*. But while the watershed is in place on live television to differentiate material with adult content, the accessibility of video 24/7 online means it can be easy for a child to locate inappropriate videos. The major streaming providers such as Netflix, YouTube and the mainstream TV catch up devices all have parental control settings so you can filter the material your child can search for or watch. That eliminates the risk of them viewing videos containing pornography, violence, scary scenes or adult storylines. Many movies, television shows and music videos also have an age rating, to help you understand its content. Never feel pressurised into letting your child watch something you feel is inappropriate. Instead, explain to your child why they are unable to watch that particular video. It's important to remember that while you can set parental controls on the broadband and smartphone devices in your home, when your child is visiting friends, such restrictions may not be in place, so it's good to discuss with your child what videos are off limits and explain why.
For more information on everything contained in this article, visit
Internet Matters
, a website that lets parents access free information, advice and support on everything that matters when it comes to children's internet safety. You'll find information on what to do and where to go for tips on keeping your loved ones safe online.
Also download CyberSense, Internet Matters' new free app for tablets, designed to help parents talk about e-safety issues with their children to ensure that they make smart choices to stay safe online.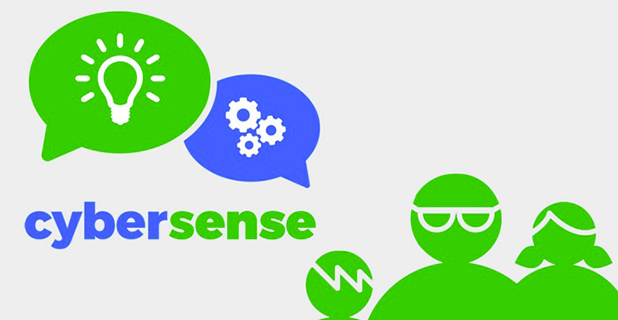 * All statistics taken from studies referenced by Internet Matters (
www.internetmatters.org
)