Will Ferrell is back in action as the hilarious Ron Burgundy in the official trailer for the upcoming Anchorman film, Anchorman 2: The Legend Continues.
This week, fans have been treated to a short trailer for the highly anticipated film, which sees Will joined by many of his original co-stars, including Paul Rudd, Steve Carell and Christina Applegate for more side-splitting fun, as Ron Burgundy takes on a job at a 24-hour news channel.
The film acts as a sequel to 2004's box office hit,
Anchorman: The Legend Of Ron Burgundy
and is this time set in the 1980s, as opposed to the 70s.
But although the setting might be a little different, the jokes, costumes and slapstick scenes appear to be just as good as before!
In the trailer, we see a dishevelled-looking Ron agree to begin work at the 24-hour news channel, saying: "I'm going to do the thing that God put Ron Burgundy on this Earth to do - have salon quality hair and read the news."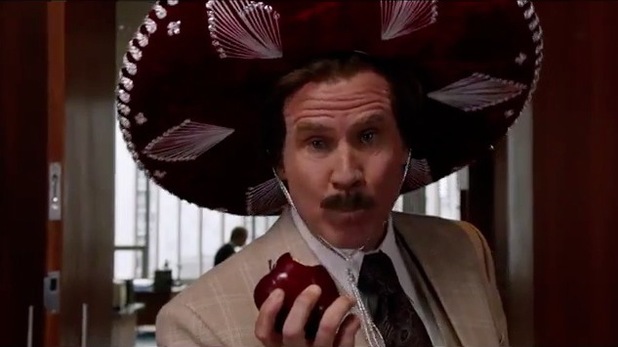 He is then joined by a new co-anchor and love interest, played by Meagan Good, and finds himself in an interesting predicament when he is invited over for dinner with her family.
Meanwhile, Steve Carell's character Brick also seems to enjoying a little romance this time around with an equally awkward female companion played by Kristen Wiig, who previously starred in the popular comedy film
Bridesmaids
.
And if that isn't enough to get you excited for
Anchorman 2
's release, Kanye West and award-winning rapper Drake will be making cameo appearances too!
Watch the official trailer and let us know what you think below. The best comment from across the website each week wins £50!