Kelly Brook has been immortalised on a retro-style social media postcard and looks every inch the beach babe.
Posing in Los Angeles in a cute gingham bikini, Kelly was the perfect choice to head the campaign by 02 Travel.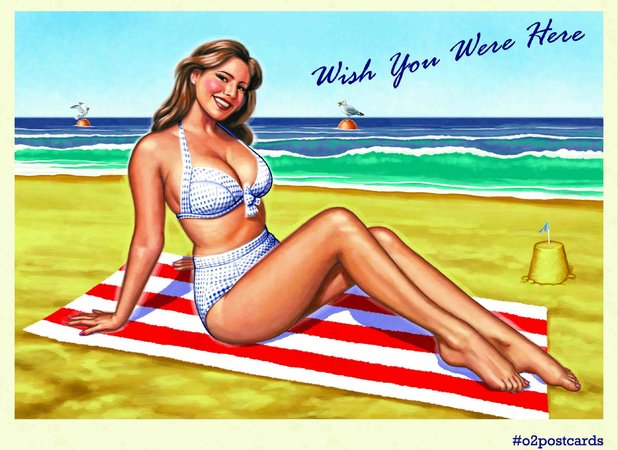 According to a recent survey, only one in six people in the UK have sent a postcard home this year so 02 Travel have come up with social media postcards to keep the traditional postcard alive.
Talking about the campaign, Kelly said: "The chance to be immortalised by a 1950s postcard illustrator was too good to pass up – if we can't save the postcard, then at least I can have a role bringing it up to date for a new audience to enjoy."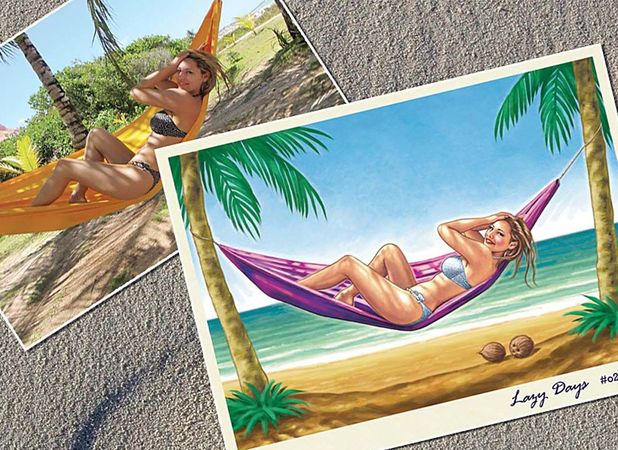 Kelly often shares her holiday snaps with followers on Twitter so it makes sense that she would her postcards to depict her doing her favourite holiday pastimes - namely sunbathing and chilling!
What do you think of Kelly's postcards? Let us know in the comments below and you could win £50!
Read more: Kelly Brook shows off her enviable assets in a bikiniRead more: Kelly Brook, Blake Lively and TOWIE's Jess Wright in glitter heels!