Joaquin Phoenix is well and truly back as he stepped out on the red carpet at the Venice Film Festival looking rather dapper.
The actor has earned a reputation for his erratic behaviour over the years but seemed to have put his shaggy bearded, mumbling days behind him as he was photographed looking damn good in Venice this weekend.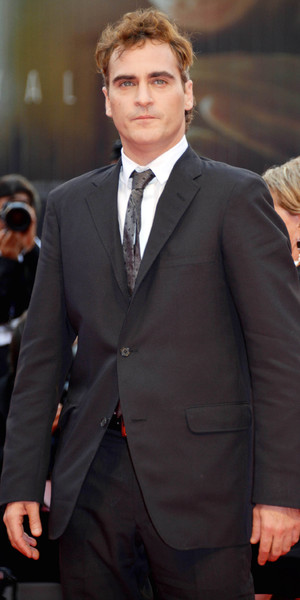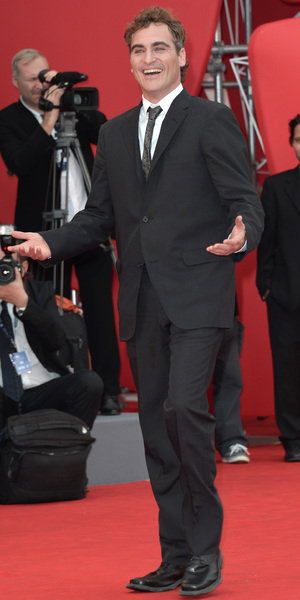 The
Walk The Line
actor is in the Italian city to promote his new film
The Master
, his first feature film in four years.
Gone is the wild, unkempt beard and sullen expression - he even managed a smile for photographers!
Joaquin is the younger brother of the late River Phoenix who died of a drug overdose in 1993.
A notorious chain smoker, Joaquin puffed away throughout a press conference for the new film, which is said to be loosely based on L. Ron Hubbard, the founder of Scientology.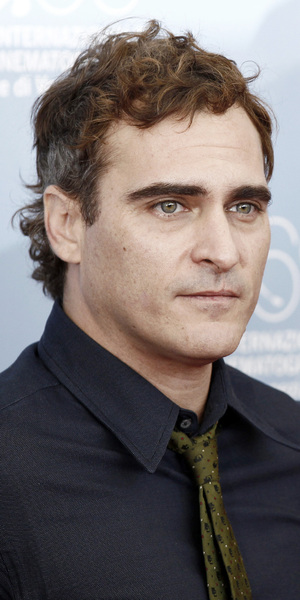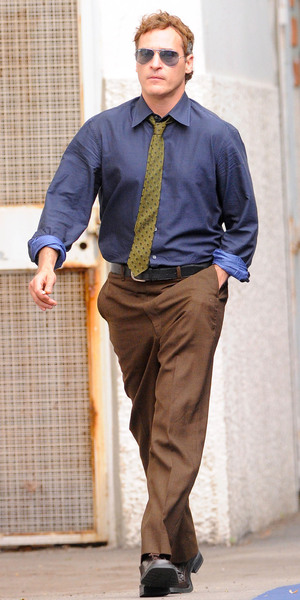 Joaquin wasn't the only guy in town putting his best fashion foot forward at the festival.
Zac Efron
smouldered in the sharpest suit we've seen in a long time, while James Bond star Pierce Brosnan looked every inch the international man of mystery.
Zac was attending the premiere of his new film,
At Any Price
, where he plays a NASCAR driver alongside Dennis Quaid.
Pierce posed alongside co-stars for his latest flick,
Love Is All You Need
, a romantic comedy set in Italy.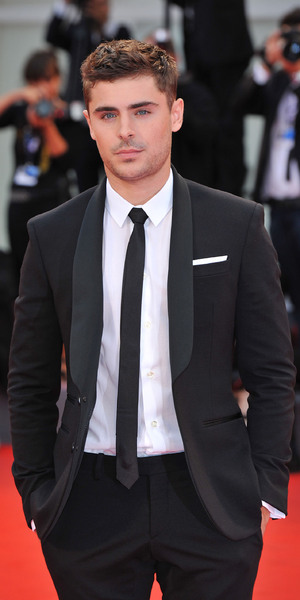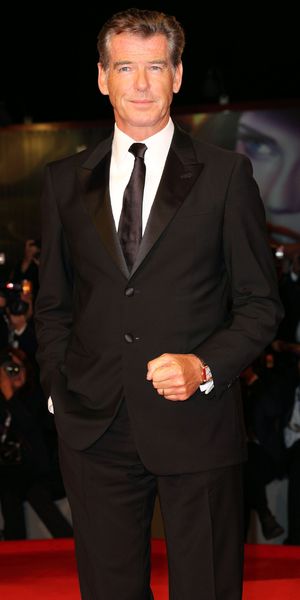 Note to self: next year, head over to Venice for the film festival. More handsome men in suits than you can shake a stick at!
Do you think Joaquin and co look good? Let us know in the comments below!
Read more:
Zac Efron smoulders in a sharp suit in Venice
Read more:
Fearne Cotton shows off her growing baby bump at Keith Lemon premiere