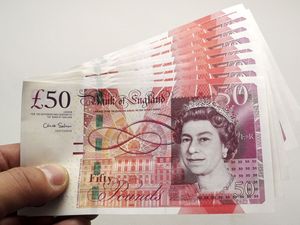 It's probably the easiest £50 you will ever make.
If you've got something to say about any of our stories on
reveal.co.uk
(and we know lots of you have!) post your views in our comments' box below each story and you automatically get a chance to win £50 if your way with words wins us over.
There's a winner every week – and, of course, the more comments you post, the more chance you have to win. Simples!
Check out the most recent Comment of the Week winner, Marianne Hill who gave us her view on
whether a relationship could ever survive an affair
:
"I think relationships can survive an affair, but I don't believe the relationship will be the same as before. An affair is a huge betrayal of trust, and while it can be forgiven, it will never be forgotten, and so this will forever alter the relationship. People may stay together, but perhaps there will always be an element of doubt, and it can be very hard to trust somebody again."
Reckon you could do better? Get typing!