Fifty Shades of Grey is already a worldwide phenomenon and it's now been revealed that an underwear range will be launched inspired by the erotic fiction bestseller.
The woman behind the book, E. L. James, has just signed her first licensing deals with three major companies in North America, who plan to expand the
Fifty Shades of Grey
brand into every clothing item you can think of, including sleepwear, shirts, robes and knickers.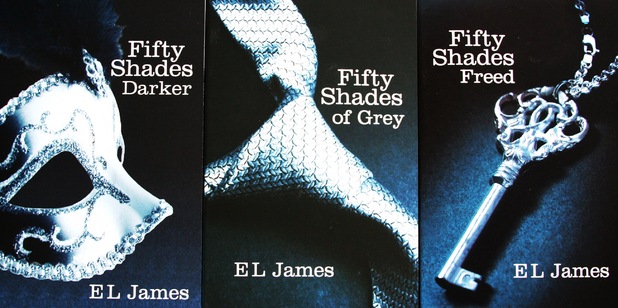 HYP plan to create branded hosiery, such as printed tights, sexy garters and stockings, while FREEZE Clothing will be making Fifty Shades hoodies, T-shirts and knit tops.
But it is Briefly Stated who are taking charge of marketing the Fifty Shades underwear, along with pajamas and dressing gowns. Between them, it looks like they've got every part of our body covered!
With 40 million copies of the naughty read having been sold worldwide and famous faces such as Angelina Jolie and Tulisa spotted getting their fix, a line of
Fifty Shades of Grey
panties is no doubt going to be popular.
However, if you're taking the book to the bedroom with you, we can't imagine you'll have much use for the underwear. The stockings on the other hand…
What do you think of the Fifty Shades clothing? Will they be an addition in your wardrobe? Let us know in the comment box below.
Read more" Fifty Shades of Grey outsells ALL seven Harry Potter books
Read more: Angelina Jolie wants to star in Fifty Shades of Grey film?