By Louise Pinn
Trend Alert! We spotted Kim Kardashian and Black Eyed Peas singer Fergie in super stylish, oversized tuxedo dresses
The pair both chose to show off their perfect pins in this brave outfit choice. The structured double breasted tuxedo dress is by French design house Balmain.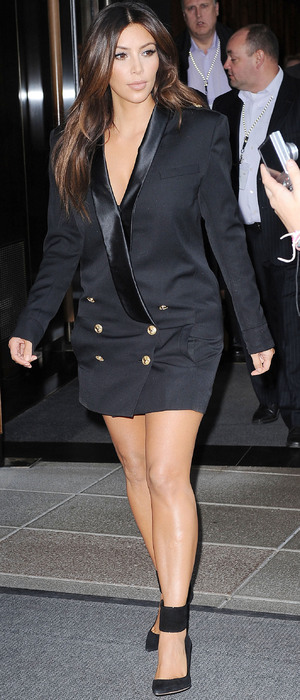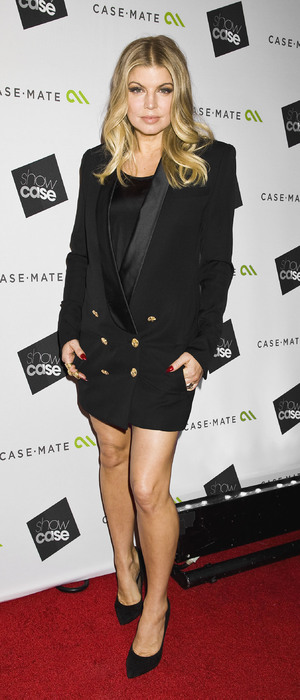 Kim wore hers at New York fashion week, teamed with a pair of black stilettos with a wide ankle strap.
Fergie wore hers a day earlier and teamed it with a black tee, black stilettos, ruby red nails and a chunky gold ring.
Who do you think wore it best? Let us know by voting below!
Click here for "KIM"
23.26%
Click here for "FERGIE"
76.74%
Read More:
Kim Kardashian's new boot obsession
Read More:
Fergie rocks metallic nail art in new "Wet and Wild" ad campaign