When Love Island star Olivia Buckland dropped into Reveal HQ to announce that she was set to join forces with high-street hotspot Quiz to launch her debut clothing collection - well, you can only imagine the utter excitement!
Fast forward to this month and Olivia's first ever range (filled to the brim with glitzy party pieces because it's never too early to plan ahead, guys) is finally finished, and we can't get over how absolutely amazing she looks in the campaign pictures. Purses at the ready, peeps - it all lands on Thursday 10 November!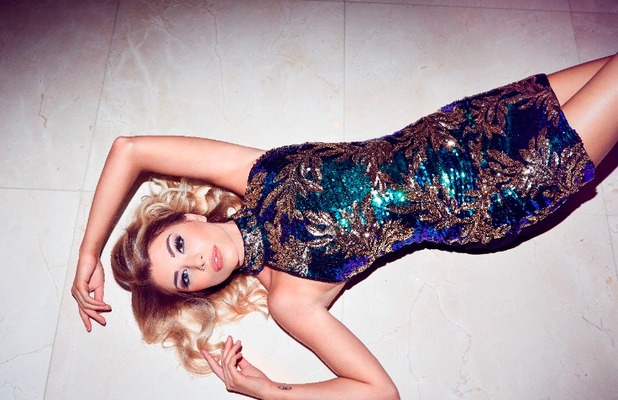 Now, it's obvious Olive has a body to-die-for but she also has an immense sense of style to go with it! In one snap, Olivia gives an entirely different meaning to red velvet as she lounges around in a stunning scarlet number complete with a plunging neckline (standard, right?) and 90s spaghetti straps. We're also lusting after the velevty Bardot-inspired frock, too. A look for every occasion, see?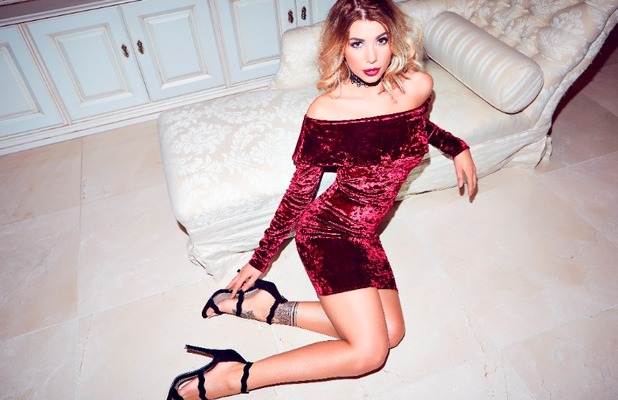 In another snap, Olivia cements her trendsetter status in a b-e-a-utiful beaded playsuit complete with off the shoulder detail and in the next, she amps up the sex factor in a glitter splashed maxi that boasts a perilous side split. But if Olivia can pull it off, so can we!
And if you want to go all out? Well, this ultra-glamorous gold number ought to have you sorted. We're pretty certain Kylie Jenner will be eyeing it up...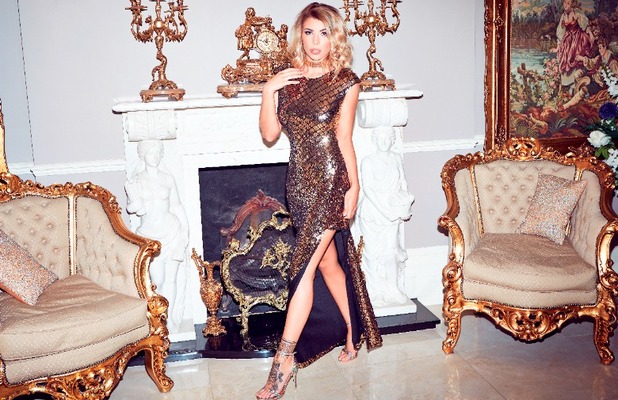 The best part, though? The are tops and trousers, too!
"I'm so happy to finally talk about it" Olivia gushed when we caught up with her ahead of the drop, "because I've kept it under wraps for so long! I'm so glad I can finally reveal what the vibe is."
"When I first started working with
Quiz
, I spent so much time with the design team and we had to think about what would be best for this particular season.
"Obviously, it's Christmas season so we've gone for very glitzy, glamorous party looks. The collection has something you can wear to your work party, Christmas day, New Year's Eve - a lot of it is very dressy but I wanted to put my edge and my vibe on it."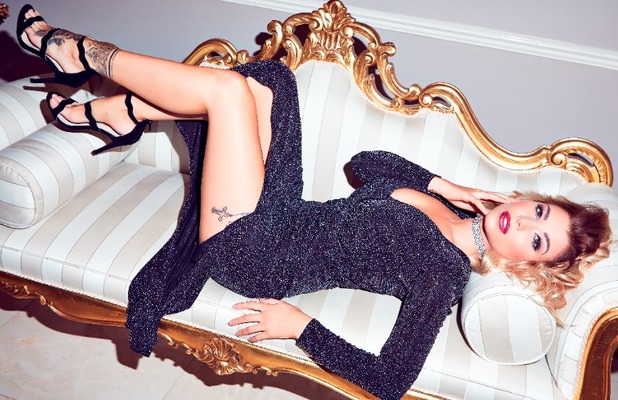 The stunner, who revealed she had heaps of creative input in the process, continued, "They are all my designs and I've made sure they're all still very affordable, because that's what Quiz is all about. They are clothes that you can go out and feel amazing in."
During our live interview with Olivia there were two main things fans, followers and fashionistas were desperate to know. Would the clothes be affordable and what sizes would the bits and pieces come in?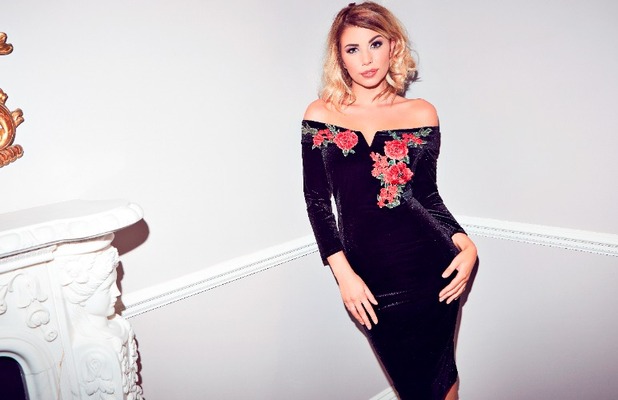 "Half the reason I chose to collaborate with Quiz is because they are a high-street brand and their prices are great for young girls," Olivia said.
"I now a lot of young girls follow me on Instagram and Twitter so, for me, there was no point in teaming up with a brand that isn't pockey friendly. The sizes are the same as Quiz's trademark sizes. For now, we're concentrating on getting the collection out, but there's a possibility that we'll do petite and plus sizes. This is the first one and we wanted to focus on the look to see whether people would go for it so fingers crossed! But I have so many ideas for the future."
Exciting stuff, right? Eep!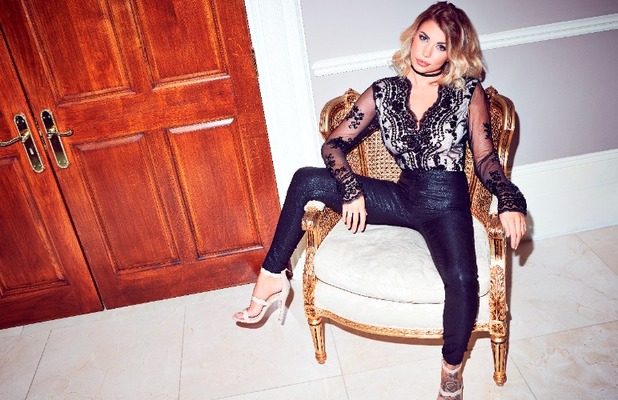 So which pieces will Olive herself be wearing over the party season? By the looks of things there are SO many amazing looks to choose from. In fact, we're feeling pretty spoilt for choice...
"ALL of them, literally!" Olivia said. "There are so many pieces I've fallen in love with and I'm finding it hard to choose. I want to put everything on at the same time! There are a few sequin numbers in there that I actually love, a long dress in there that I also love so they will be worn to loads of events I have coming up and, of course, Christmas Day, which I think it the best thing about the collection. There's a piece for any party-season event you can think of. You're sorted!"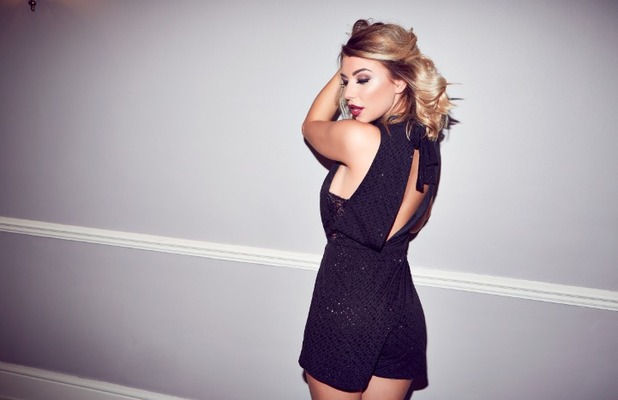 Er, YAY! Now, more or less ALL of the Love Island gals have launched their own collection, including Emma-Jane Woodhams really recently, so what makes Olivia's stand out from the bunch? Well, quite a bit actually!
"I think working with a brand like Quiz has given me so many amazing opportunities," Olivia told us.
"Because this is my first collection, I've tried my best to put my stamp on things but I've had a lot of guidance from people who have been working in the high-street fashion industry for a long time. I feel like we've put together something that nobody has seen before because it has my little stamp on it. I'm a little bit different and quirky and that's what makes the collection different."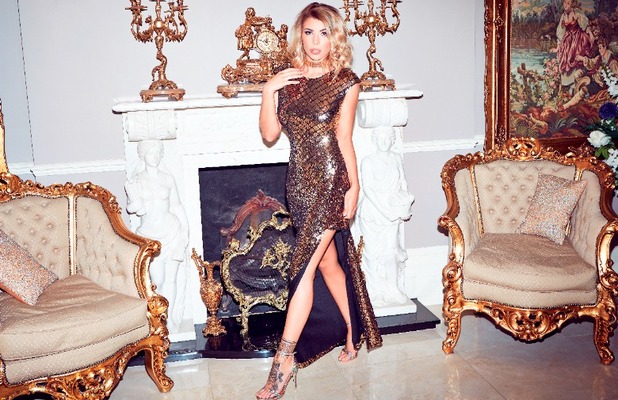 And the question on everyone's lips: did she run any of the designs past style-savvy boyfriend Alex Bowen? (The pair have just moved into a house, FYI!)
"Yeah, definitely!" Olivia admitted.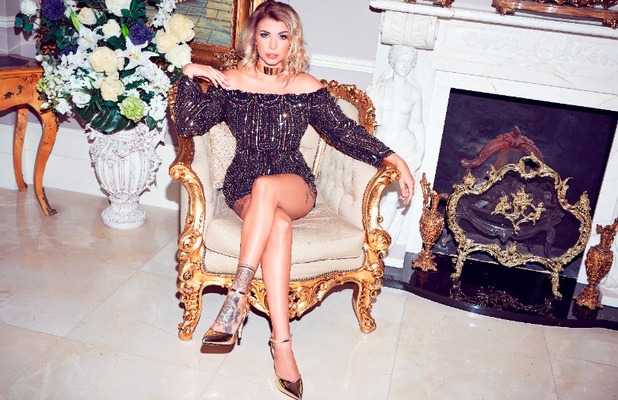 "I always show him what we're up to and he's always so interested which is lovely. In the very beginning when we were creating mood boards he was always looking at things and going through the creative process with me and he was such a big help. He was involved with all the colour schemes and he had a look over pretty much everything. I do appreciate his opinion because he's such a fashion-y boy!"
Too cute, we can't even deal. Now, er, give us a sec while we pitch up outside Quiz - this is a collection we don't want to miss.
**Updated: Image removed as dress is no longer available within the collection.
The Olivia Buckland Collection launches on Thursday 10th November at www.quizclothing.com and QUIZ stores and concessions nationwide.
Like this? Don't miss out! Make sure you're following Reveal across Twitter @RevealMag / Facebook @Revealmagazine / Instagram @revealmagofficial