Ex TOWIE star Sam Faiers is famous for her love of all things ultra-glamorous and there isn't a single look - from wrap-over frocks to silky slip dresses - that she cant pull off.
It was a total no brainer, then, for Rare London to ask as her to put together a capsule collection in time for this year's party season - not long now, folks!
Here, the mum-of-one gives us the lowdown on the stunning drop she cherry picked herself, plus her ultimate beauty must-haves and
exactly
how she's going to make baby Paul's first Christmas one to remember!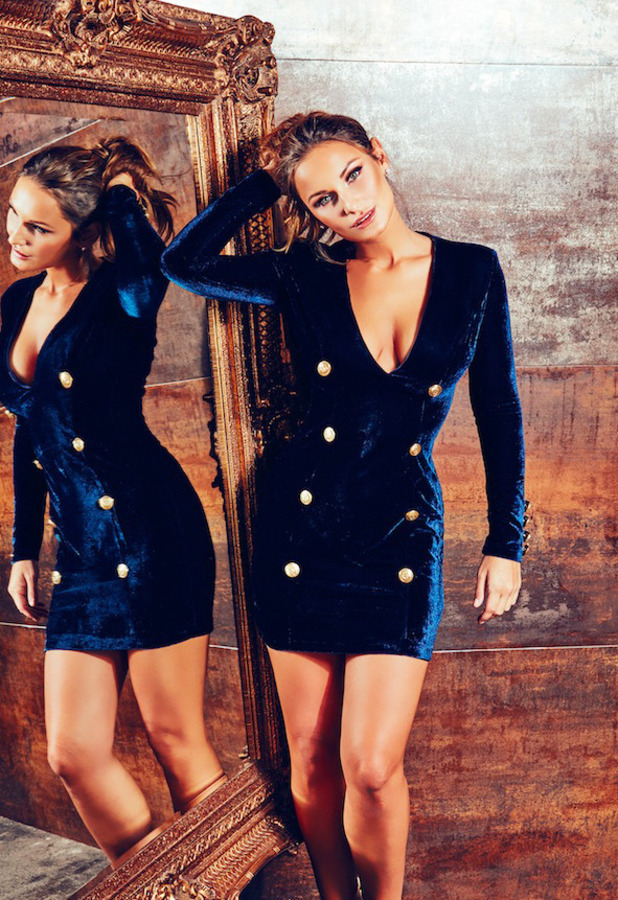 You're already the proud owner of Minnie's boutique so why did you decide to get involved with Rare London? What makes them different?
They're such a great brand for party pieces and it's hard to get real good dressy and glitzy pieces these days. I think everyone's going a bit casual which is nice but in terms of the high-street, Rare are the only ones out there that put a twist on things all while keeping the quality great.
I think other brands are quite similar, so when they came to me I jumped at the chance. Obviously, I couldn't do much what with the baby, but I was so happy to do an edit. I went through the new styles and pieces coming up and chose my top ten picks. It's a
real
party collection.
Which pieces will you be wearing constantly?
There are a lot of feather pieces, some lovely sequins of course and some fitted bodycon type dresses. We have a dress with a sheer skirt and a bodysuit underneath it which is a little more sassy! We have some velvet and a lovely bodycon cut out dress with a gold belt and a matching gold choker. I'll be wearing them all throughout party season, definitely.
Your sister Billie has her own clothing collection - would a range ever be on the cards or are you just way too busy at the moment?
I would love to in the future but I can't commit right now. It's still my first year being a parent to the baby and we've been filming a lot which has taken up a lot of my time. I love fashion, though, so maybe next year or the year after. I love high-street style but there's something so nice about the designer touch and I'm always on Net-A-Porter - I have lots of ideas!
Do you find it difficult to glam up and go on date nights with your partner Paul?
Paul and I haven't actually had a night off yet, can you believe it? We've had date nights but the baby has always been there, so we haven't really had much alone time. He is getting bigger and becoming a lot more independent, though. He's on solids now and it's becoming a bit easier because he's breastfeeding less and that frees up time for me. We do keep saying, "We need to go out!" but we haven't done it yet! Soon!
You're currently starring in The Mummy Diaries and you mentioned you're a little nervous for everyone to watch! Why is that? Because you're used to be in front of the camera.
It's my own show so I've put so many hours and so much hard work into it. I just really want people to like it and to enjoy it and stay tuned for the whole series because it really does pick up halfway through. Also it's me by myself. In
TOWIE
I was in a big group so this is totally mine, my own show. I'm excited and I want people, especially young mums, to relate to me. I'm a normal mum like everyone else!
What are the beauty essentials you can't live without as a busy mum?
I always use an organic Rosehip Oil and I used that even before I was pregnant, day and night. I love a good moisturiser, too. Sometimes I use the Elizabeth Arden Eight Hour Cream but when I don't have time to pick it up, I'll just grab the
Nivea Moisturising Lotion, £3.75
because it's just as good.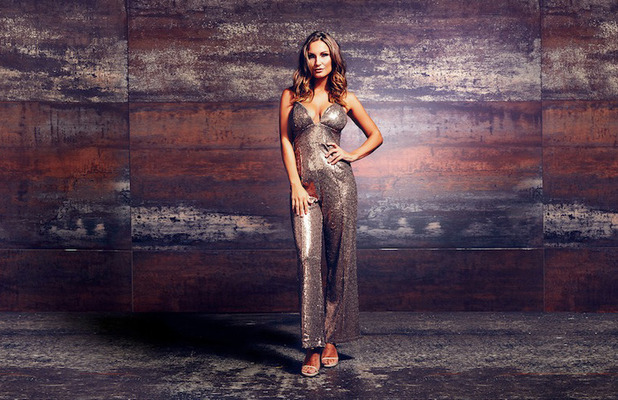 When I don't have time to do my hair, I love the
VO5 Give Me Texture Dry Texturising Spray, £4.19
. My hair is quite fine and I'm so glad I've found it! Spray it on before you curl your hair – it gives you more body and I've always needed that, especially when I can't find the time to glam up when taking care of Paul.
You looked so amazing on the Rare London shoot! Would you say you relish those moments more now that you're a mum?
Defintely! I hadn't put on dresses like that since
before
I was pregnant. It was so nice to glam up, to do a photoshoot and just feel great in all of the little dresses. It felt like I hadn't done it for years!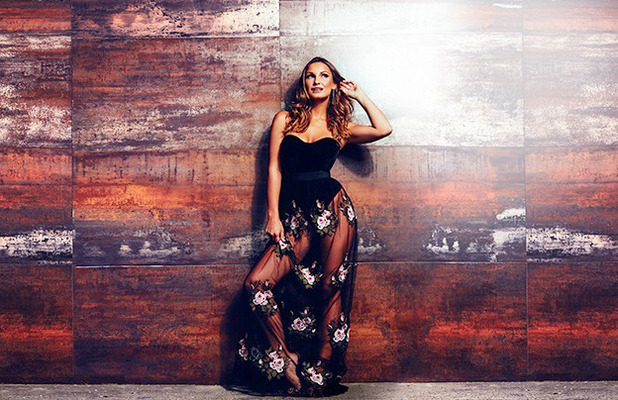 If you could see an celeb in a piece from your edit, who would it be and what would you put them in?
I'm going to go for Olivia Culpo, definitely! I think she's fantastic and so beautiful. I think the sequin dress with the fluffy collar and low-back detail would look so great on her.
Baby Paul's first Christmas is coming up! How are you going to make it special for him?
I love Christmas traditions like leaving out the mince pies ands the milk - he's young but I still want to do it! I'm going to film everything on my home video so at least when he's older he's got that captured.
I'm going to take him to see Santa at Harrods and I'm going to dress him up as a Christmas pudding so expect pictures! I told my partner Paul that he's got to dress up as Santa Claus. He said, "What? But he won't know!" but we've got to have a picture moment.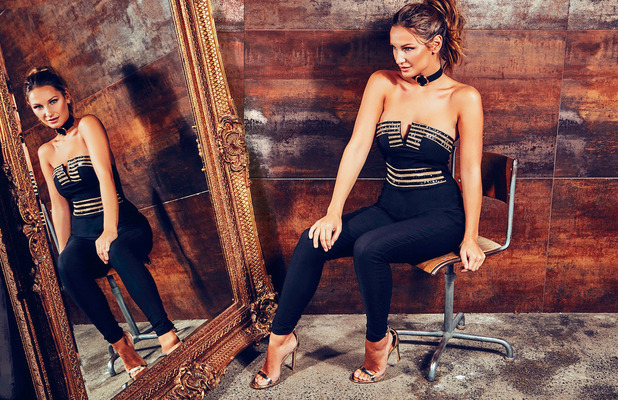 We love the Rare edit - do you have any more plans or projects coming up?
Early next year I've got my book coming out. It's my third one and I'm really excited about that. It's completely different to my last two. It's about being a mum and the highs and lows and everything in between. I've just finished writing it and it's aimed at mums.
Viewers will see you trying on dresses with your sister Billie on The Mummy Diaries - is an engagement on the cards for you and Paul?
I hope so soon! But I'm not sure. I do see one soon, though.
Rare London x Sam Faiers Party Edit, www.rarelondon.comFollow us on Twitter @RevealMag for all your celeb, fashion and beauty news!Fancy winning some GREAT prizes? Check out Reveal Competitions here!