Former Geordie Shore star Charlotte Crosby has taken the fashion sphere by storm with her brand spanking new clothing collection for In The Style - and from mystic-print playsuits to slouchy T-shirt dresses, there isn't a single outfit we haven't already stuffed into our virtual shopping bag.
Here, the hi-larious reality star talks finding love on a new dating show (coming soon to E4), Marnie and Lewis's
Celebrity Big Brother
romance and shutting the door on ex-beau Gary Beadle for good.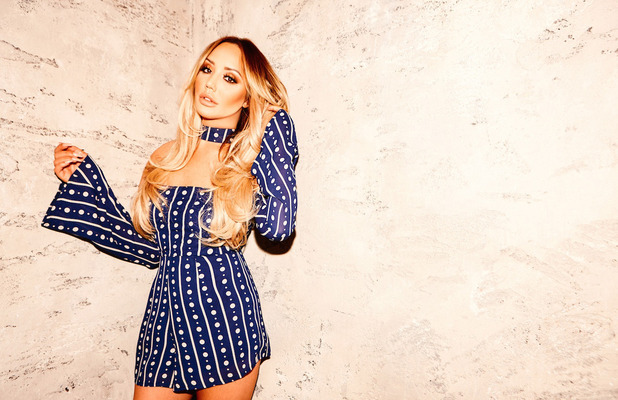 Hey Char! Tell us: what makes your collection stand out from the other girls' drops? We're loving them all!
We know that not everyone wants to rock around in hotpants and a belly top when the weather is crappy, so we've gone from bright colours to lots of navy. I wanted to make the late-summer collection look a bit more classic than the last ones. We've got so many different designs and prints – I love the stars and the moons! It's very starry and mystic and pretty Ibiza or festival-y. Binky is very hippie, Billie is very girly and I'm a mixture of both of them.
What pieces will you be wearing to death?
I love the tiny blue playsuit with the choker attached and the star dress is one of my favourites – it's almost a nightie dress – but I love that sleepwear as outerwear trend at the moment! That's going to take off.
If you could see any celeb in a piece from your collection, who would it be and what would you put them in?
Right now, I would put Kylie Jenner in the choker playsuit! I can imagine Kendall in that as well – imagine how amazing it would make her legs look? It'd be sold out for years, though!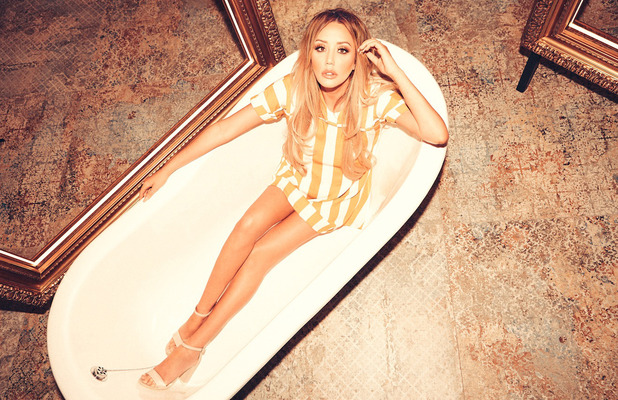 You're meant to be dating Ash from Big Brother – is this true? How did you meet?
Sadly that's not true – but he's gorgeous. He's one of the most gorgeous men to walk this earth but we were only on a night out together for our friend's birthday.
He was in the same bar and we all walked to the next bar together. That's when we were pictured and all the rumours surfaced.
So you fancy him a little! Have you been texting since the party?
We've known each other for a while and we've tweeted and stuff but nothing romantic has happened yet. I'm on a dating show [Celebs Go Dating on E4] where I'm going on a dating show with lots of normal boys so I don't know, if Ash was ever interested, whether he'd be very happy with that!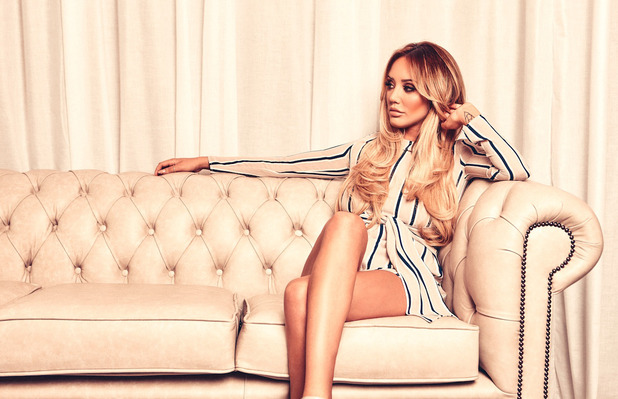 We've stayed in touch and he is very handsome but for now, there's nothing romantic going on between us...
We can't wait to watch you on Celebs Go Dating! What is your idea of a perfect date?
Honestly? It's staying in bed, ordering a pizza and watching Vampire Diaries. I've been on a
lot
of dates in the past few weeks and that's all I want!
Is it nice to be dating someone new? Do you feel like you've shut the door on the whole Gaz thing?
It is nice to be dating other people, even if it's for a show. Yes, I have completely shut the door on the whole Gary thing. So much so, that I don't even want to speak about him anymore!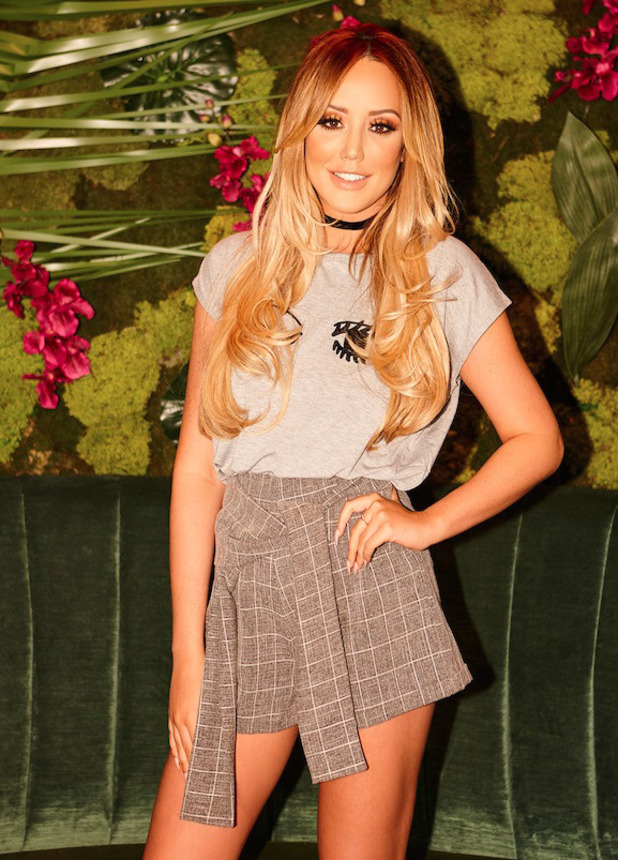 How are you finding the dates? Do you have any terribly awkward stories? Any tips?
Every single one of these dates has been different but I don't have any dating tips! I don't know what to do right and what to do wrong – I just go and do it!
Do you find it difficult to open up when you're sitting opposite a normal guy? You are world-famous, after all!
It's hard for me to talk about stuff because we have a crew around and about ten cameras on us – everyone's watching and it's really awkward! The guy normally just asks a lot of questions and I just go with it.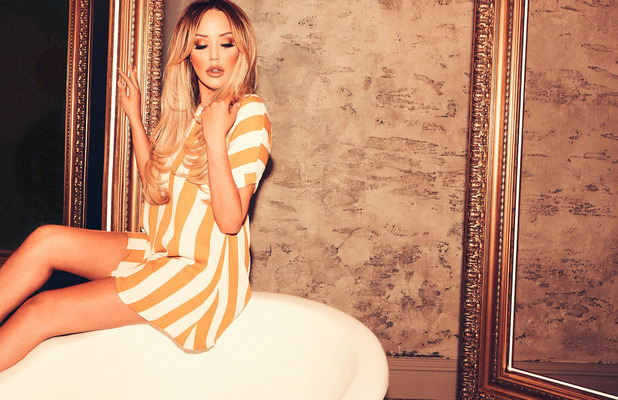 Your pal Marnie and Lewis Bloor have dropped the L-bomb countless times on Celebrity Big Brother! Do you really think that's it for her and Aaron? He mentioned that he's moving on.
Marnie and Aaron will never escalate outside of the house. It's just something that happened because we were trapped in the
Geordie Shore
house bubble. I think that when they go back into the bubble it will happen again, but it will never be anything outside of that.
I hope [Marnie and Lewis] will see each other in the outside world because I think Lewis is a gentleman and he's a good influence on her. Bear on the other hand is just weird. He's done nothing to me, but I find him very weird.
Shop Charlotte Crosby's new fashion collection for
In The Style
now!