Love Island's Malin Andersson is our ultimate style crush and she can pull off anything from slouchy sweaters to figure-hugging bodycon, lace numbers to chicer than chic blouses - so for online go-to Oh Weekend, it was a total no brainer to snag her as the face of their newest collection!
Here, the reality star gives us the lowdown on her favourite pieces from the sparkling drop, launching a make-up range (ooh!) and how to up your body confidence.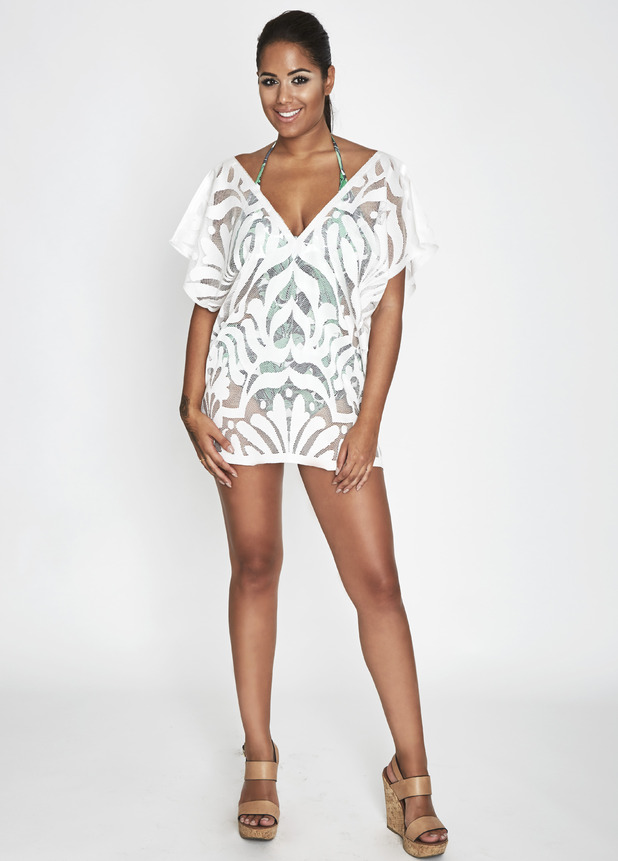 There are so many celeb collections out at the moment – including Rachel Fenton's! What makes yours different and how do you think it'll fare against the others?
I love Rachel's collection, I think it suits her look, but is completely different. I have a lot of sophisticated pieces like smart trousers, blouses, shirts as well as casual comfies and bikinis! I have a wide range of different outfits that can be mixed and matched really well. It represents my style completely - I like to look classy and feminine.
If you could put any celeb in any piece from your collection, who would it be and what would you put them in?
It would have to be Khloe Kardashian as she has such a good aura about her! Her dress sense is unreal and very neutral but she's not afraid to rock a pop of colour - a bit like me and my collection. I would put Khloe in my striped cigarette trousers as her legs are super long and the trousers would make her bum look amazing [laughs].
Would you ever give up being a make-up artist to pursue a career in fashion?
No never! Make-up is my calling but I really love fashion and I'm always aware of what I'm wearing. I love shopping and picking out new things but I think make-up and fashion design work together fabulously as I always do my makeup according to what I'm wearing - it can really enhance an outfit.
Now you've put your name to a clothing collection, would you do the same with a beauty brand? You're the contour queen – maybe a few palettes? What do you reckon?
Who knows! I would absolutely love to do a make-up range and being a make-up artist means I can see flaws in the industry. There are products that I would love to re-launch or to design - I love fixing things! I'm all about natural beauty and the art of make-up and I think it's about enhancing features we have already - not masking them.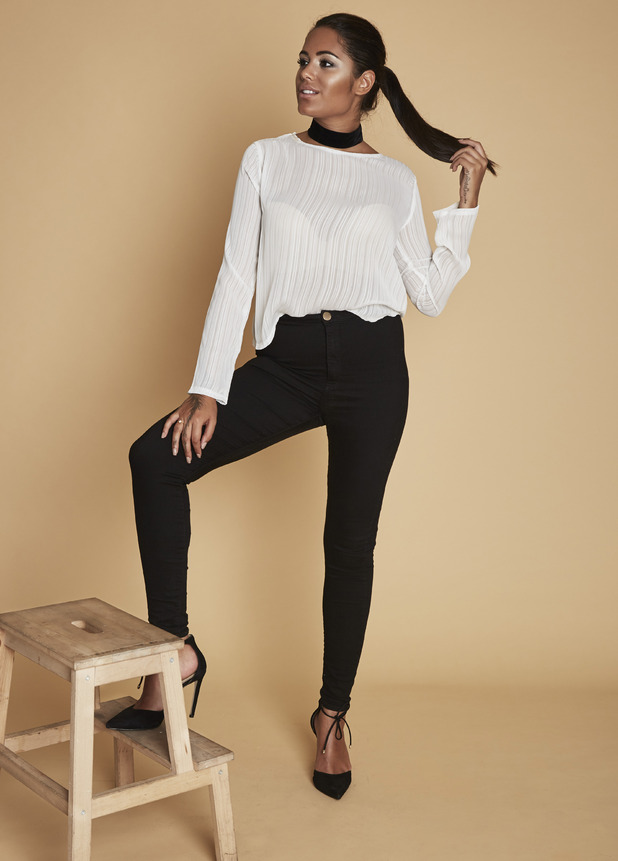 From the new collection, which pieces will you be wearing to death this year?
I will be wearing the striped cigarette trousers, my khaki mesh-style bikini and the pretty sheer floral top! A smart and sophisticated mix.
What were your beauty must-haves in the villa?
I couldn't live without the
Matrix Oil Wonders Indian Amla Strengthening Oil, £11.99
for my thick hair, a refreshing rose water spray
[try Jurlique]
for face before and after make-up and a pair of tweeers! To take my make-up off, it had to be the
Avene Micellar Lotion, £12.50
and the
St. Ives' Blemish Fighting Apricot Scrub, £3.99.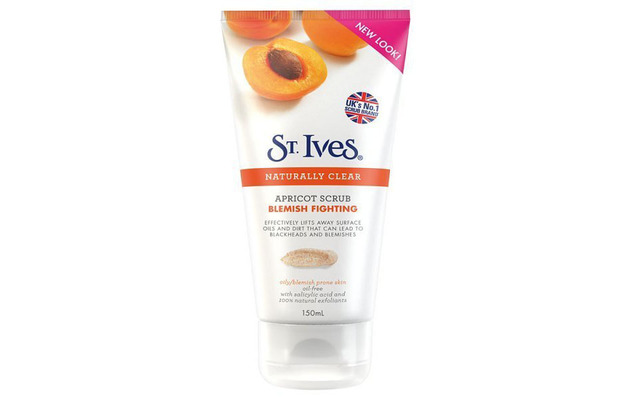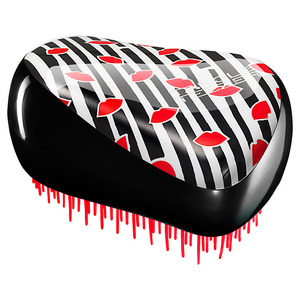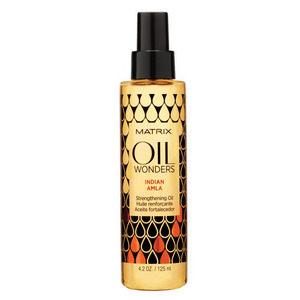 When you're on holiday you always need to sport a good shimmer oil and I loved
Tom Ford's Soleil Blanc Shimmering Body Oil, £70
which I wore with the Noir fragrance. I know it's men's but I love oud! Oh, I can't forget my
Tangle Teezer,
too.
You always look amazing in pictures - how do you prepare for shoots and what are your top confidence boosting tips?
Thanks! I usually do a hydrating face mask the night before and drink plenty of water. To boost your confidence I'd suggest wearing outfits that you feel comfortable and sexy in. So, not having to check your boobs are falling out of a skimpy dress for instance. Also, make sure you haven't over done it on make-up because there's nothing worse than second guessing whether you're wearing too much. It's also a pain having to powder ever five minutes. Feeling comfortable is the most important thing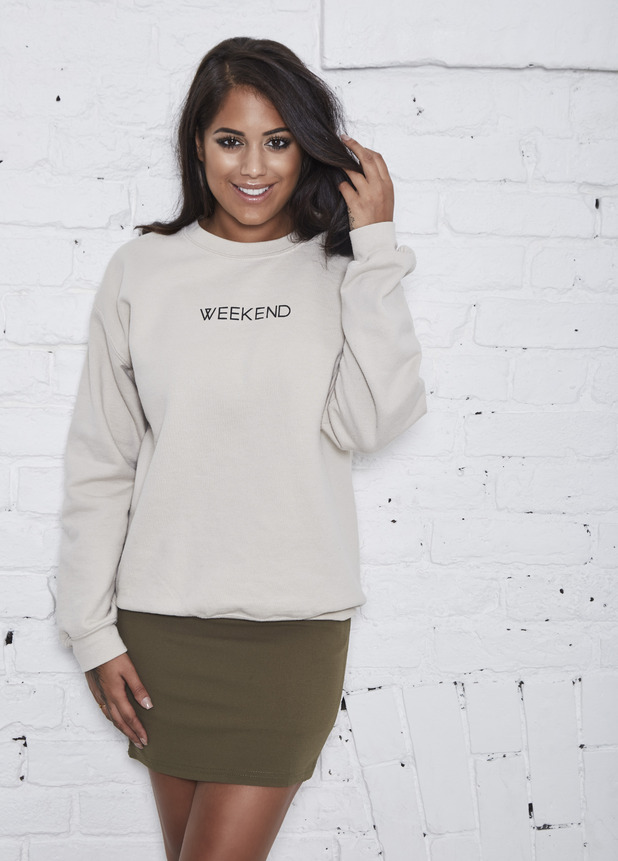 Did you feel pressured to look your best at all times in the villa? It's like a mini fashion show at times!
Actually, I didn't feel pressured. I just wore what was best for me, and I did my make-up and put my hair in rollers when I wanted to. Obviously, I wanted to look hot but nobody is perfect and I love letting my skin breathe. Also, who doesn't love wearing trackies?
Who's wardrobe did you envy the most?
Kady's! Her style is awesome!
Malin X Oh Weekend is available exclusively from www.ohweekend.com/collections/malin-x-oh-weekend​Follow us on Twitter @RevealMag for all your celeb, fashion and beauty news!Fancy winning some GREAT prizes? Check out Reveal Competitions here!