Welcome to our exclusive Ibiza blog, bringing you all the behind the scenes goss and pics from the Reveal summer fashion trip #RevealxIbiza
Hi ladies,
Harriet and Charlie here, we're back this week to give you an exclusive look behind our swimwear tribes shoot out in this week's Reveal magazine (go grab a copy!)
Charlie Bell, Reveal's acting fashion editor styled this shoot (find her on Instagram sharing even more BTS pics at
@babybell01
) and it's bound to be your summer swimwear bible.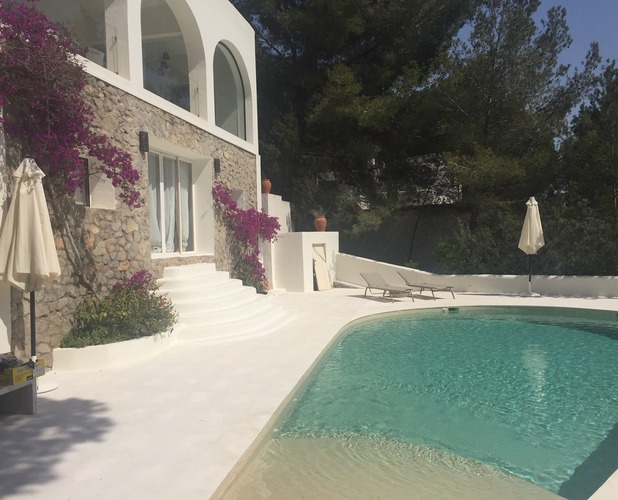 What better place to shoot a swimwear story than at a villa previously owned by the Bee Gees, casj we know, and just take a look at that view!
We got the villa through Chic Ibiza Villa's which have so many beautiful villas around Ibiza that you can rent out for your summer hols, check out
www.chicibiza.com
to see them all.
The one we picked was perfect seen as it had lots of different areas around the pool that could be good for each of the 'swimwear tribes' of glam, sporty and boho.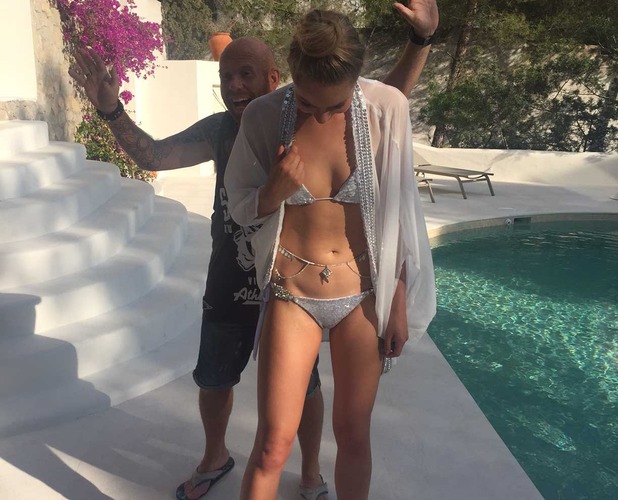 Photographer
James Rudland
took time out from snapping the glam swimwear to get on the other side of the camera with our gorgeous model
Rose Ellis from Storm Model Management.
The 'Glam girl' swimwear tribe is the one the TOWIE girls will love. With sequins, embellishment, statement jewels and accessories it's all about more-is-more for this one.
You can snap up Rose's sparkly sequin bikini from Bahimi.com
here
(it also comes in cobalt blue) and can get the full look with the sequin kimono
here
, they're both called 'Martini' which is fitting seen as it instantly makes us want to head to the pool with a martini cocktail!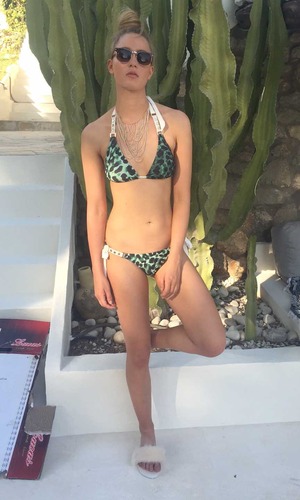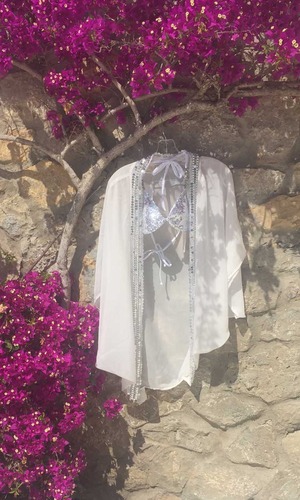 Bahimi.com
has to be the ultimate swimwear destination for uber glam bikini's cover-ups and accessories. You can also get this green leopard print number Rose is wearing
here
. Team it with some uh-mazing fluffy prettylittlething.com sliders (get them
here
for only £20!) and some layered jewels and you'll be beach-bar-ready.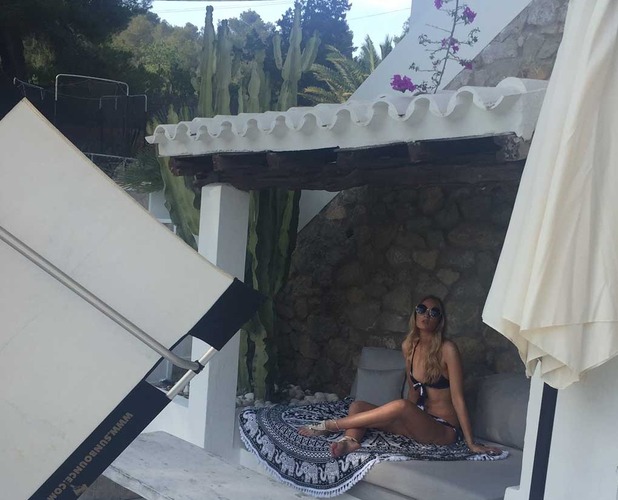 The next swimwear tribe is 'Boho babe' and this ticks of this season's key trend of the crochet bikini. Wear yours with tassel accessories and layered boho jewels to complete the look.
Our model Rose got to pose in the sunshine on the tassel rug looking effortlessly amazing in her swimwear.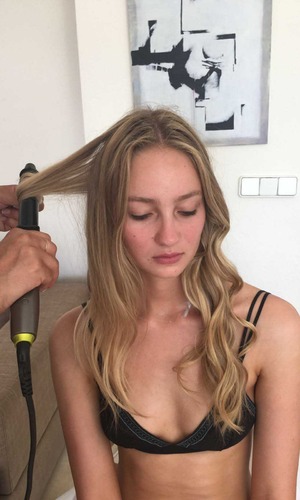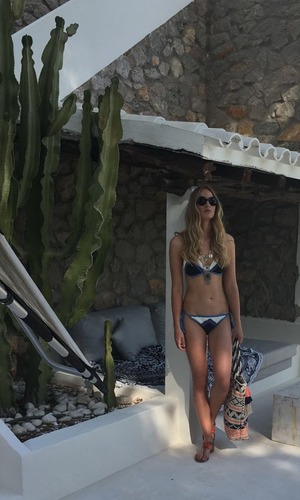 The hair for this one was all about those relaxed 'I haven't done anything with my hair' kind of boho waves, and Rose's blonde locks were perfect for it.
See the mag on page 59 for a full step by step on how to get the look.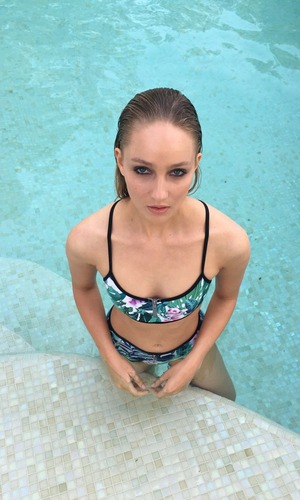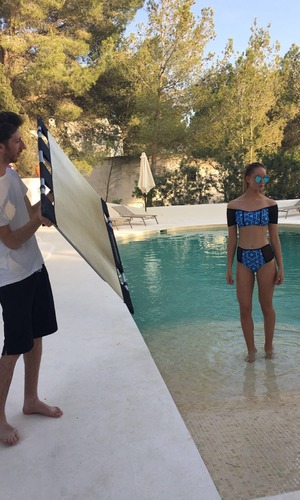 The third and final swimwear style tribe is 'Sporty chick' this one is all about structured styles and sporty luxe details like stripes and tropical prints.
This chic off-the-shoulder style may not be the most practical for tan lines, but who cares when it looks this good!
All it needs is a pair of reflector sunnies and you'll be set to challenge the likes of Gigi Hadid!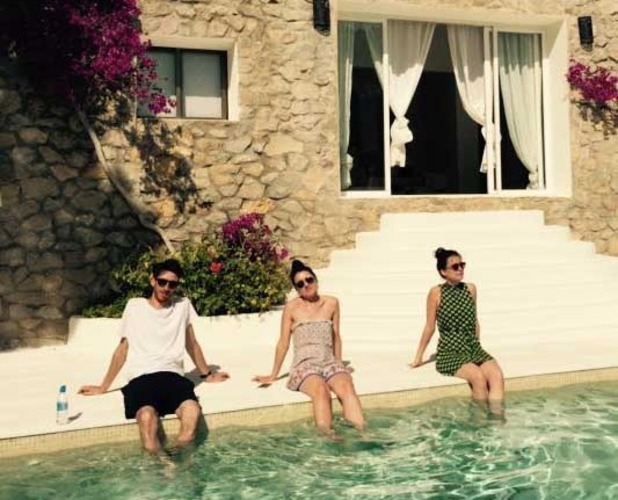 A shoot may look super glam, but it's tiring work so our team took advantage of the time at the villa to dip our toes in the amazing pool! Can we go back to Ibiza now please?
Get a copy of this week's Reveal magazine to see the full swimwear style tribes shoot, and details on how to do each hair look.