Love Island's Rachel Fenton is the ultimate fashion chameleon and she can pull off anything from slouchy sweats to skin-tight bodycon, lace numbers to a nurse's uniform (that's her day job, FYI!), so for Stylegrab, it was a total no brainer to steal her as the face of their newest drop!
Here, the reality star gives us the lowdown on her favourite pieces from the ultra-glam collection, her romance with beau Rykard Jenkins and which island couple she thinks will go the distance.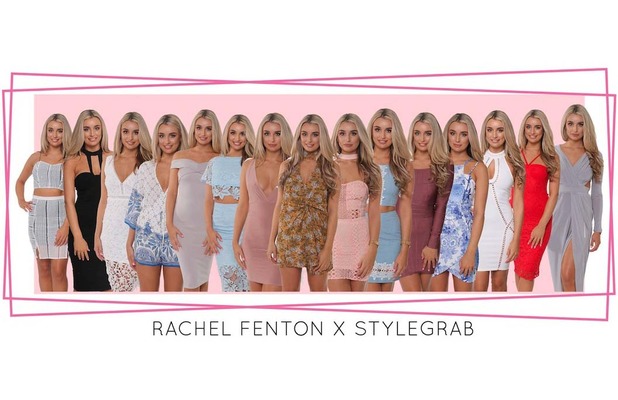 Hi Rachel! There are so many celeb collections out at the moment – what makes yours different and how do you think it'll fare against the others?
I think my collection will stand out from others as each piece is so different from the other. There are classy evening dresses but also fun printed playsuits. I think it'll appeal to a wide range of women and girls.
Everything is so glam! What was your biggest inspiration?
My inspiration came mainly from my own taste and style and I didn't want to copy any other celeb clothing lines. Of course I appreciate when someone dresses well but I like to do my own thing when it comes to fashion!
Did you have much creative input in designing the line?
Totally! I expressed how I wanted the pieces to look and I was quite specific with the overall vibe for the clothing line. I wanted it to be classy but still playful and wearable. Each outfit was specially selected!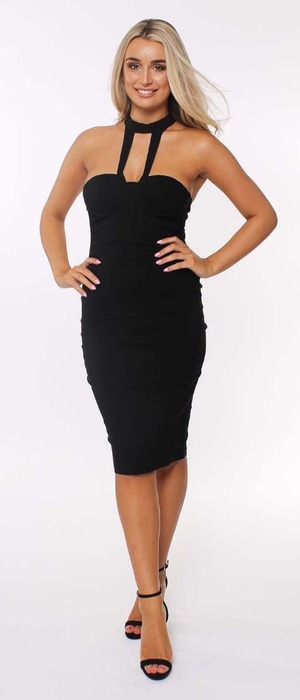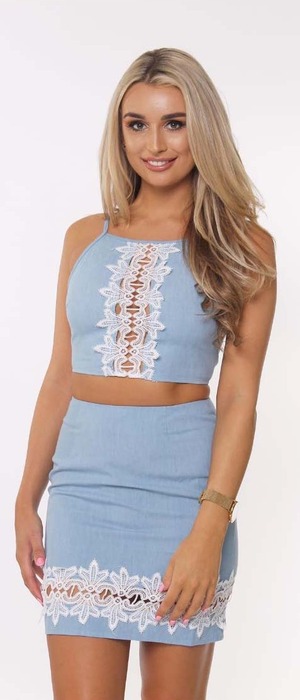 If you could put any celeb in any piece from your collection – who would it be and what would you put them in?
I adore Margot Robbie, it would be a dream to see her in my slinky grey maxi dress - she'd kill it!
Would you ever give up your nursing career to pursue fashion?
I'm always going to be a nurse, it's what I do and what I love the most. However, if my collection was very successful and good opportunities arose from it, you never know what might happen...
From the new collection, which pieces will you be wearing to death this year?
I'm obsessed with the more casual pieces from the collection. There's some gorgeous blue co-ords which I'll be wearing all summer! I wore a gorgeous evening dress at the
Love Island
wrap party.
What were your beauty must-haves in the villa?
When I was in the villa my hair would constantly frizz up because of the heat ! I used a lot of coconut oil to keep it feeling soft and looking glossy. Also
Dove Summer Glow Lotion, £4.99
for the body kept my skin looking tanned and dewy all evening.
You always look amazing in pictures - how do you prepare for shoots and what are your top confidence boosting tips?
I try to get as much sleep as I can before doing a shoot. My skin breaks out really easily so I have to be careful with what I eat. Ryk always reminds me to drink a lot of water!
When on a shoot or doing anything where I feel a little nervous I stop and take a minute to remember how lucky I am. I tell myself have fun with it! That always boots my confidence - it definitely comes from within.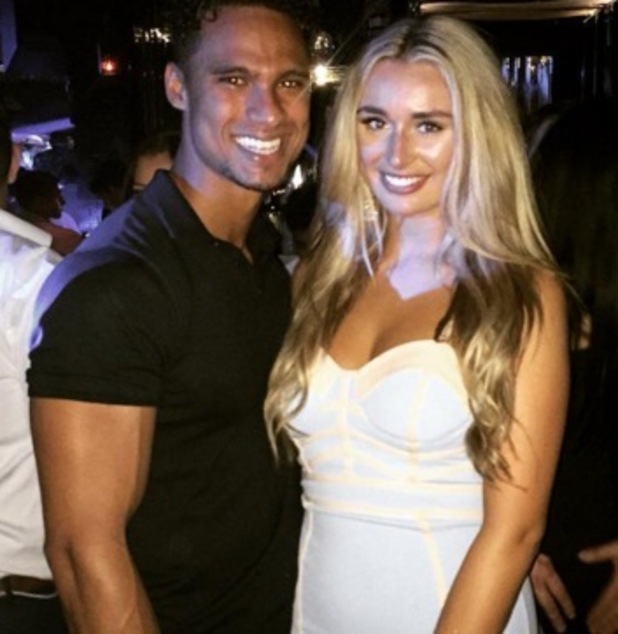 Did you feel pressured to look your best at all times in the villa? It's like a mini fashion show at times!
Honestly, I often spent a lot of the time with no make up on! It is so easy to forget you're being filmed on national television! Also when you're getting ready for the evening it's absolute carnage, we only had one shower so it would take forever.
My trick was to wash and blow dry my hair before dinner. It would always a battle for mirror space but the boys were worse than the girls!
Whose wardrobe did you envy the most?
Definitely Zara's! She's got her own boutique and all her clothes are absolutely gorgeous. Her bikinis always looked great too. We used to call her Polly Pocket!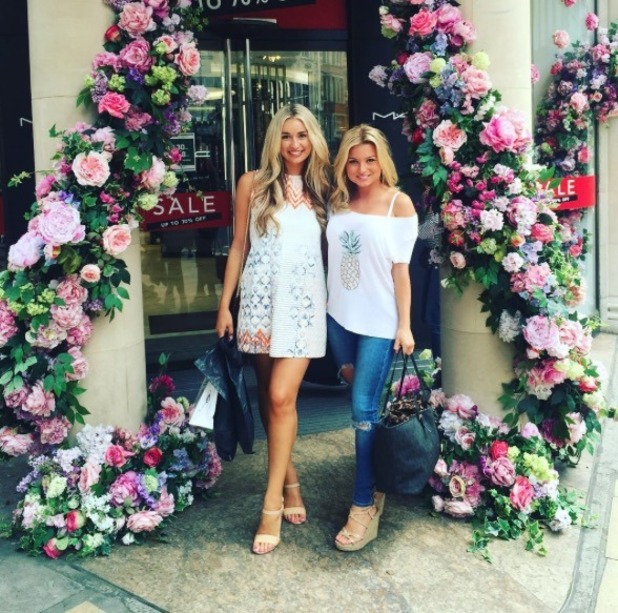 What do you think of each Love Island Couple? Who do you think will go the distance?
I adore Cara and Nath. They're both quite different people but they level each other in a very good way. I think they'll stick with each other on the outside.
Scott and Kady are hilarious, I was close to Kady in the villa and you can tell how smitten they both are. They wind each other up but kiss and make up within 5 minutes!
I've not met Alex but it seems like him and Olivia are happy. Adam makes me laugh a lot and his metaphors are brilliant - Rykard does the funniest impression of him. I've also not met Katie yet so I'm not sure how genuine her feelings are but she seems like a sweet girl.
I'm so glad Cara and Nathan won, but I thought Scott and Kady could do it, too!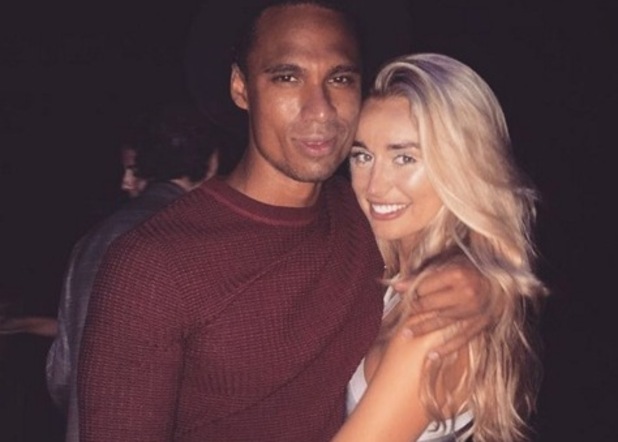 How are things going with you and Rykard? You spent time up North with him recently – do you have plans to meet his friends and family?
Things are going great at the moment and I'm the happiest I've ever felt! We've got a great relationship and coming out of that villa was the best thing that could have happened for us. We've managed to develop so well as a couple in a normal environment.
But yes! I'm so excited to meet his family, we're planning a trip very soon! I'm more excited than nervous to meet them, his mum sounds lovely and is very supportive of us. I can't wait.
Shop Rachel's ultra-glamorous collection over at www.style-grab.com from midday.Follow us on Twitter @RevealMag for all your celeb, fashion and beauty news!Fancy winning some GREAT prizes? Check out Reveal Competitions here!