TOWIE's
Billie Faiers
is at the root of all of our wardrobe envy - so it's no wonder online fashion hub
In The Style
have snapped her up for yet another collection - HELLO, high summer!
But alongside a whole hoard of pretty playsuits, dreamy Kardashian-inspired co-ords and sassy 70s jumpsuits, gorgeous Billie has lifted the lid on a matching mini collection (you'll freak when you see it!) inspired by her daughter Nelly.
Here, the stunner talks co-ordinating with her tot, filming in Palma and criticism on Instagram.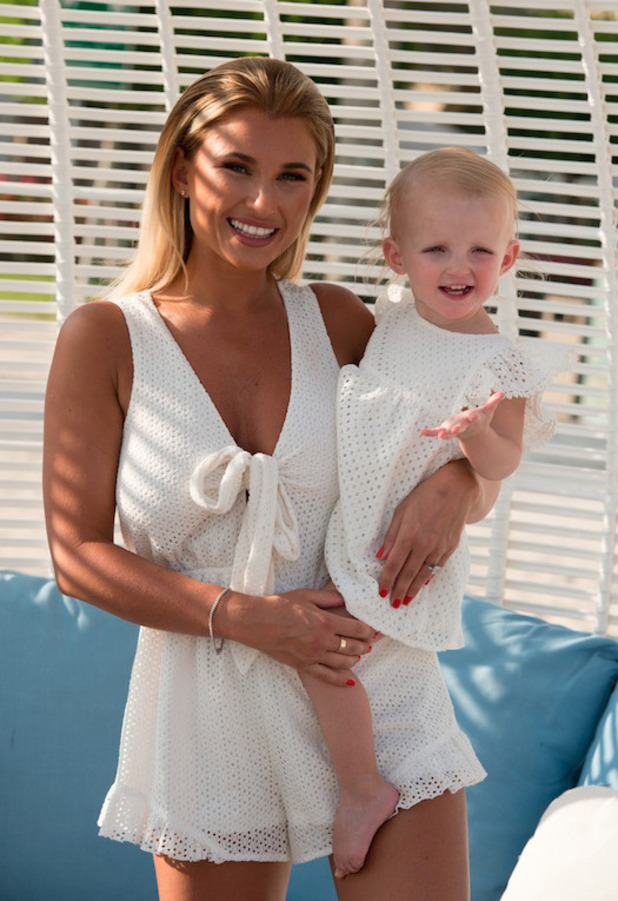 We have to star with the co-ordinating Nelly collection - it's SO cute! How did this come about?
I had something on one day and I said to the team, "Wouldn't it be nice if Nelly had something similar?" People have sent me some pictures on Instagram where me and Nelly are co-ordinating slightly, and my followers go mad for it! Honestly, my Instagram and the comments go insane, so I wanted to try a couple of bits in the prints from the new high summer collection. It's so cute for on holiday and because it's really cute and sweet.
The collection is available in three sizes; 12-18 months, 18-24 months and then 2-3 years. Dresses are £17.99 and the bomber is £19.99
The pieces are making us melt! Do you think they'll do well?
We had to be careful when designing them to match the adult pieces. I'd be slightly worried if we'd copied one of the lace bodycon dresses or a plunging neckline for Nelly [laughs] but because they're cute, they're fine. I'm a mum and I know what's good for comfort and practicality so hopefully they will do well.
The pieces aren't over glam or sparkly, these outfits are so Nelly. She isn't a little princess with frills and bows – that's not her style. She's a leggings and Converse kinda girl!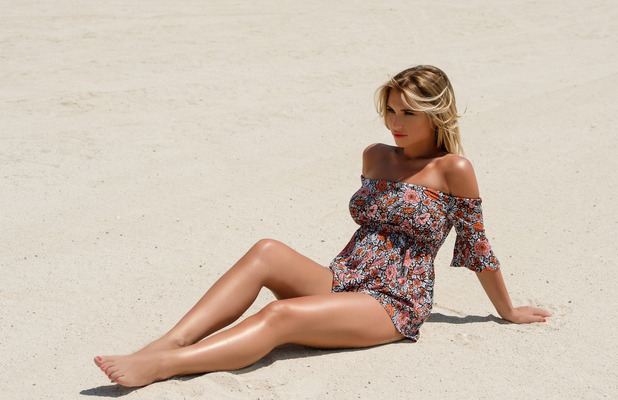 Your swimwear and spring collections did so well – what's new or different about the summer pieces?
Firstly, it's different because we have the little bits for Nelly but I think this collection is a little more daring than the last. In the summer, everyone wants to be daring and wear something different or brighter and this collection has that flair. There's something for everyone.
Are you going to Palma with the rest of the group this year? What bits will you be wearing to death?
I actually am! But I'm only going for three days this time. They wanted me and Nelly to be there on our own for twelve days but I couldn't do it – that would be way too much hard work on my own! There was also trouble getting a license for her to film with us, so I'll be going on my own over a weekend which works out with Greg being at home. I'm looking forward to seeing everyone and having a really huge catch up, with Chloe and Danielle especially!
I've already decided what I'm packing, too. I'm going to take the multicoloured floral playsuit, the powder blue lace two-piece, and the white playsuit which would look gorgeous with a tan. Danielle loves it too, so I'm going to take that with me for her! It's really nice because we are all really supportive of one another.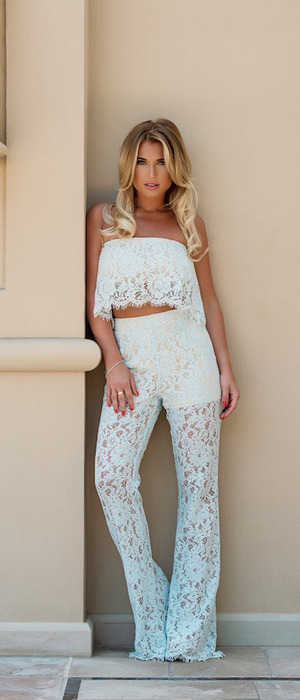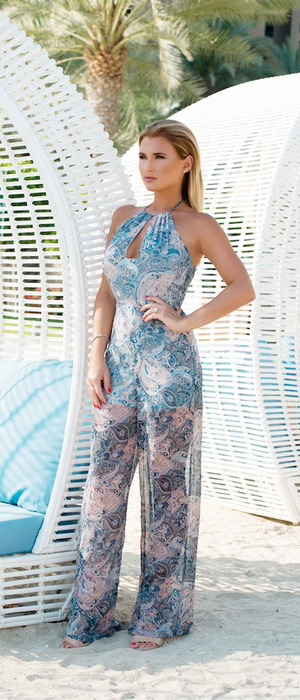 Each collection is always bigger and better than the last! Where do you get the fashion inspiration from time and time again?
I'm a massive fan of Pinterest but I might be on Net-A-Porter or
ASOS
and I might see a style I like, then I'll take a picture and send it to the team to see what they think. We have a style team who help with the fabrics but we're constantly communicating across everything. I'm quite fussy and picky sometimes but I just want it to be right. I know what suits me and what the people who buy the collection will like.
If you could see any celeb wearing something from your collection, who would it be, what would you put them in and why?
I would put Khloe Kardashian in the white playsuit. She's become such a huge style icon lately, even more so than Kim I think! She looks great in a jumpsuit so I'd switch thins up in something shorter because she has gorgeous long legs. This whole collection Khloe all over!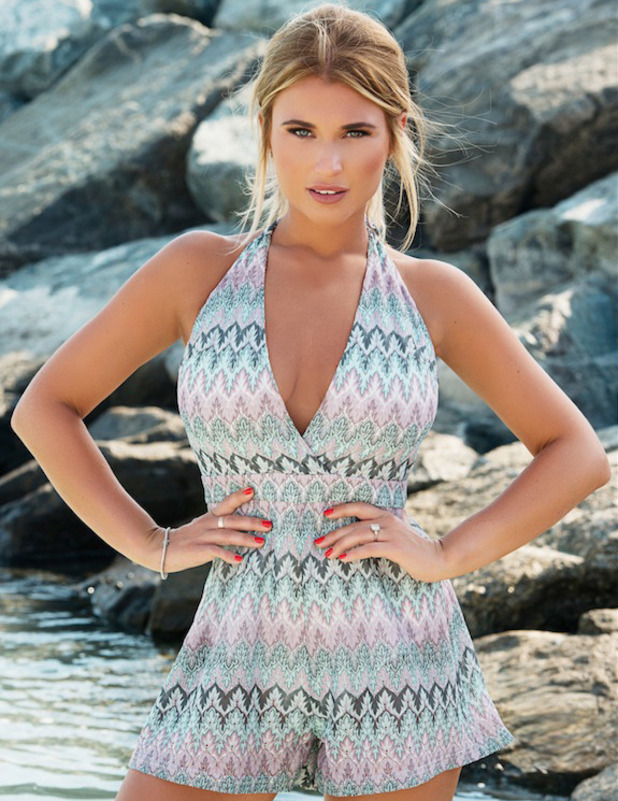 You take the ultimate mirror selfie but some of your fans and followers have accused you of photoshopping them! Have you ever done that or been tempted to?
People always ask me about this mirror in my room but it really is like a skinny mirror! It's tilted backwards slightly so it makes you look longer and lighting in that room is also really good but I'm so expert at posing and I know my angles. I've been doing it for ages and I'm good at pulling the right shapes to get the best picture.
What would you say to the people who have accused you of altering your images?
Nowadays, if you've got a nice picture of yourself, everyone thinks it has been photoshopped and people are becoming obsessed with it. If you look like crap, that's wrong, if you look good, that's also wrong. I do sometimes read through the comments on my Instagram and it's generally all positive. I think girls that follow me do so for the clothes. I don't take much notice of the negative ones because they always want a reaction. Once you get into replying it's a vicious circle.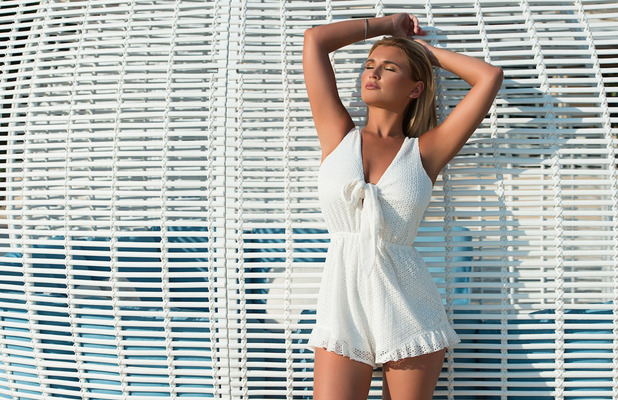 Megan McKenna gave us a glimpse of the series 18 credits recently! What do you make of her becoming a fully fledged member of the TOWIE cast now?
I've met her twice during filming but that's all unfortunately, as I only do bits and bobs here and there. But I know the show loves her and she seems really nice. She's what
TOWIE's
about - she looks the part, she says what she thinks and she has the relationship with Pete - Pegan! They are a good couple. She makes a good asset to
TOWIE
, I think.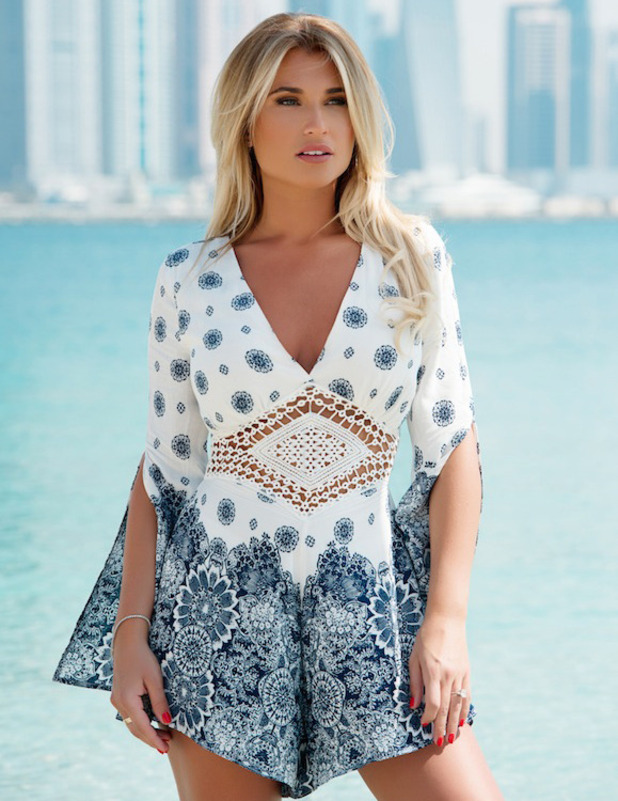 What beauty buys will you be packing in your suitcase for Palma?
Always the
Clarins Aftersun Moisturiser, £22.
I bought that when I went to Dubai in April and I use the
Clarins Lip Instant Light Natural Lip Perfector, £18.
I take their nude, pink and coral colours with me to the beach because it's just so good and nourishing for your lips. Aside from that, I'm totally make-up free on the beach because I want to get my face tanned! I use the
Clinique Face Cream Factor 30, £18
because that lasts for ages but I can't wear makeup ontop of that because it goes all greasy. I'll always take a spray in conditioner or a bottle of
Moroccanoil.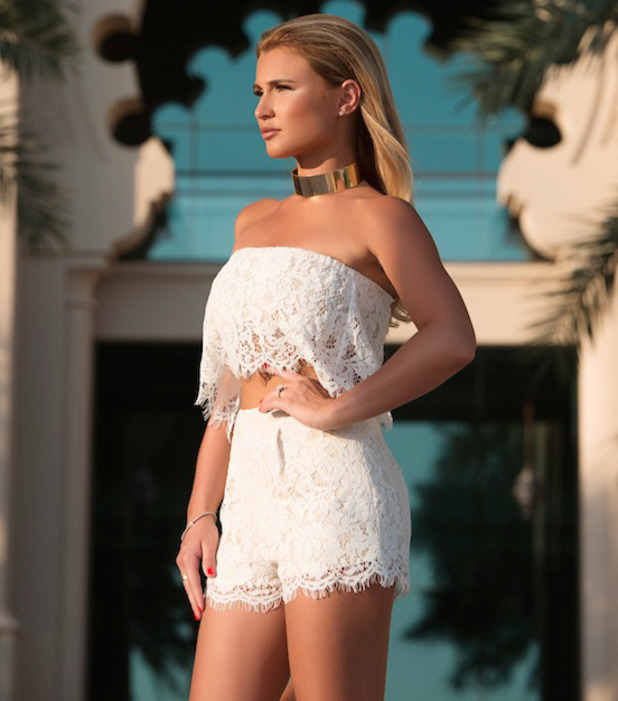 What's your favourite summer scent?
Tom Ford's Neroli Portofino is the best scent in the world! I was told to buy the oud because it lasts longer.
What's your favourite summer memory?
Probably growing up when I was younger. We always had a villa or an apartment in Spain and Samantha and I would have friends out and be on the beach until eight in the evening before jumping in the pool. We were beach babies and we still are now!
Shop Billie Faiers' high summer collection and the matching Nelly drop at www.inthestyle.com now!Follow us on Twitter @RevealMag for all your celeb, fashion and beauty news!Fancy winning some GREAT prizes? Check out Reveal Competitions here!