Former TOWIE star Lauren Pope always looks perfectly polished and put together, so it was a total no brainer for online fashion hotspot Vavavoom to nab her for a styling collaboration.
We sat down for a chat with Popey to get the goss on the pieces that are hot for summer, her beach bag must haves and what the future holds for her big businesses.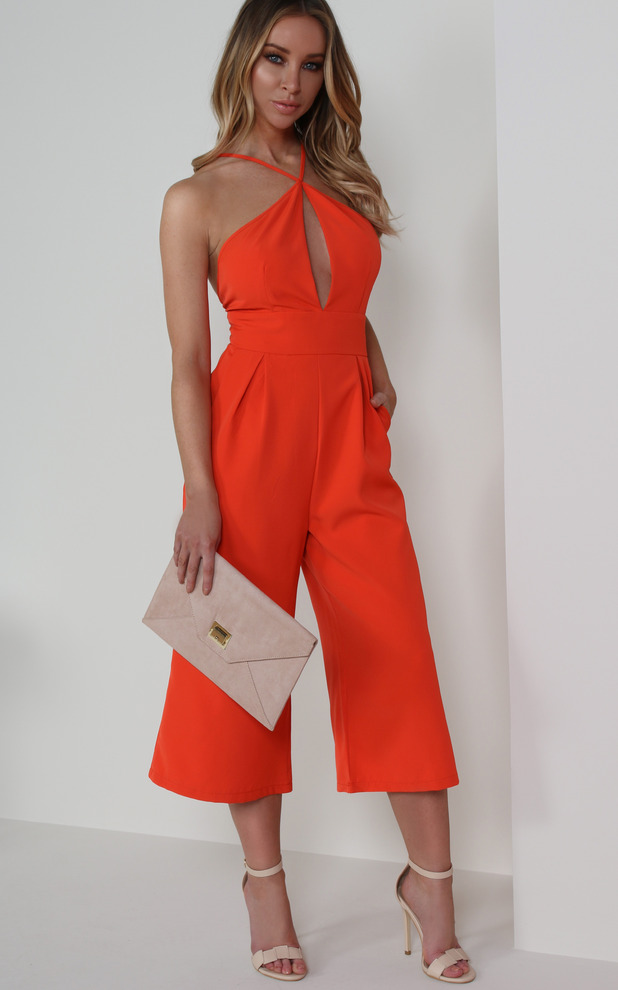 Give us the lowdown on your collaboration with Vavavoom – why did you decide to get involved with them in particular?
They are a company that I've ordered from before and because they're based in Ireland I found that had certain bits that I couldn't get from websites and shops here in the UK.
I had an ongoing relationship with them and they asked whether I would be up for putting together some pieces, almost like my top picks or my selection of what I would recommend for their shoppers. I went over to Dublin to do the shoot and to pick all of the pieces so I played stylist! Now it's all live online.
How do you think this collection will fare against other celebrities clothing lines, because it seems everyone is turning their hand to fashion and styling. What makes this collaboration different?
These are outfits put together by myself. Other celebs' collections are affordable but this drop is all about the quality as well. Sometimes you order online and the quality isn't that great when it turns up. Clothes never really look like they do in the pictures and I hate that. But none of the items of clothing I shot had to be manipulated or photoshopped. We didn't have to pull anything in or pin it to try and make it better.
How the garments look in the pictures is how they will look on. Pieces start from £9 which is crazy and they have a really good mix of basics up to glam evening dresses. It's a real broad spectrum. We shot 50 looks which is a lot of pieces!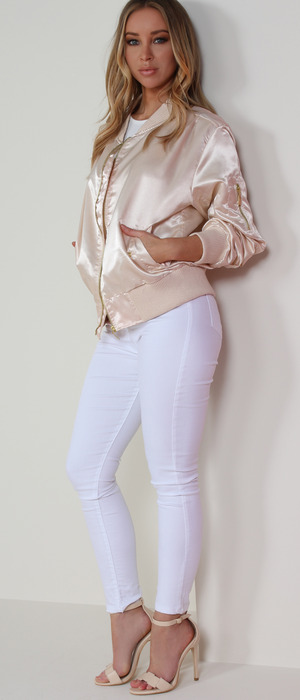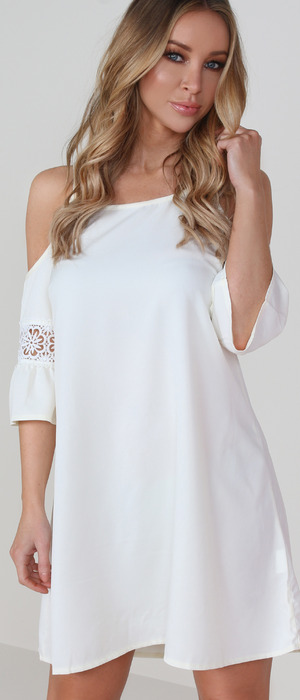 What are your favourite pieces from the collection?
There's a really nice backless dress that comes in dusky pink and black – it comes in a ribbed material. Although it's quite a revealing dress from the back it's over the knee, a midi-style, so you're not showing too much. It's sexy but in a laidback way because of the material.
There's an outfit for every occasion, from denim to office wear, even, and I love the smart blazers and longer dresses. Then there's the club wear and sexy holiday stuff. There's an amazing striped culottes jumpsuit that's very Ibiza which I own!
Are you loving any bargain beauty buys at the moment?
I've found a really good spot clay, by Malin & Goetz. If you feel like a spot is about to come through, dab that on and leave it overnight. It will either get rid of it or stop it in its tracks and I buy that from
Feel Unique.
I can spend hours on there!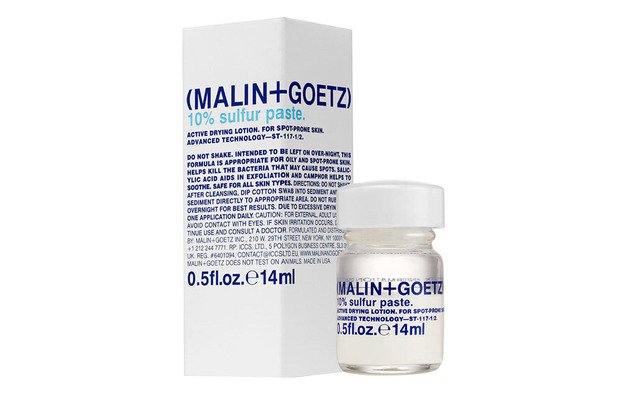 You have your finger in every pie, from fashion to hair, what's next for you? Is there one thing in particular you'd love to do?
I feel like I'm doing everything that I have time to do right now. I'm giving these things 100%. With Vavavoom is was perfect because there was no pressure of me having to put ideas forward. They gave me free reign to pick and style my favourite items from the website which was so fun. Business is the way forward for me. Radio 1 have asked me to get involved with their workshop on staring up a business.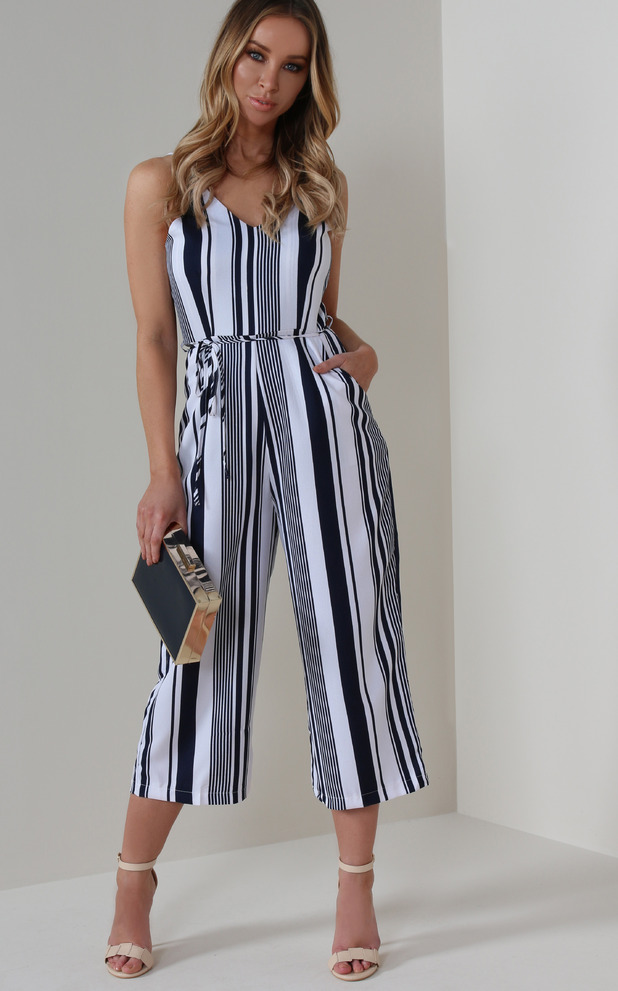 Because of my DJ link I've always done bits with Radio 1 and 1Xtra, mixes and appearances. They asked me to get involved – and I don't claim to be an expert in business – but I was so happy to give my hints and tips to people that are interested. It's nice to be recognised because I had a business for nine years and it's something I set up on my own. It wasn't something that came off of the back of
TOWIE
.
I also have the business show this week which is nerve-wracking! I don't have a speech prepared but I'm just going to tell my story which is easy to reel off. It's just remembering the things that you want to say because I always forget!
You recently DJed at Danielle Lloyd's engagement party – was that was a good night?
Yeah it was good fun! Sometimes you think of engagement parties as stuffy but it really wasn't. iI was just her and her close friends and family having a really good night. Like any other party.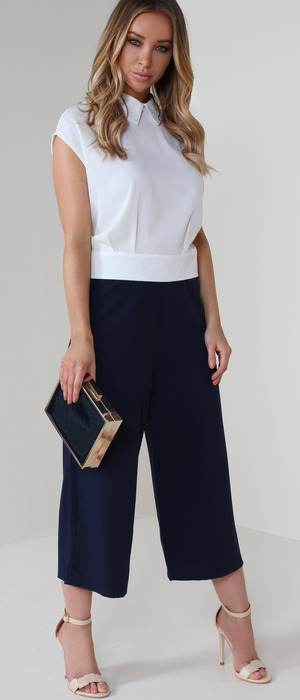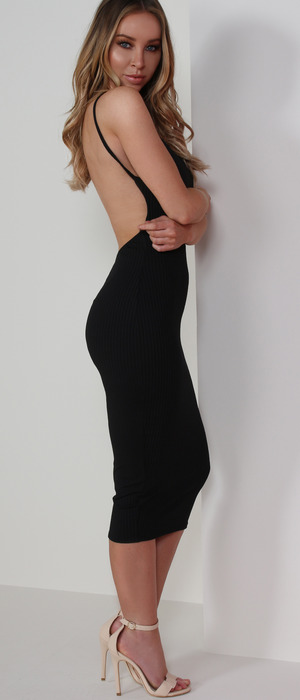 It's nearly summer! What are your beach bag must-haves?
This isn't a beach-bag must-have as such but before I go on holiday I'll always use a body brush. It's a slow precess but I do believe it helps the cellulite for sure! I brush in circular motions. It shouldn't be painful but it's a bit uncomfortable.
I'll always take an SPF and it has to be factor 50 on my face. I'll use factor 30 on my body. I'm loving one-pieces and swimsuits lately instead of bikinis. I just feel so much more relaxed. They aren't great for tanning but now I'm a bit older I don't like to sit in the sun anyway. I love getting up and doing stuff, like going for lunches or to a pool party. Get a patterned swimsuit to hide the food baby!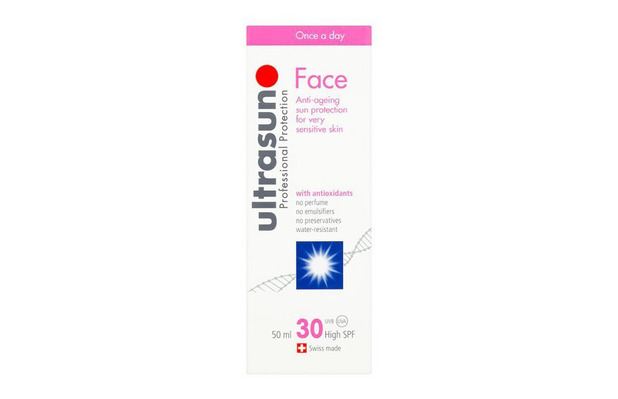 Lauren Pope's top picks are available now on www.vavavoom.ie with dresses from £19.00, jumpsuits from £23.00, and tops from £9.00.