Since bursting onto our screens TOWIE's Billie Faiers has been the root of all of our wardrobe envy, so it's no wonder online fashion hub In The Style have snapped her up for yet another collection - HEL-LO, SS16.
We sat down with the lovely lady herself to talk about the must-have drop, her beach bag essentials and exactly what she makes of the
TOWIE
newbies...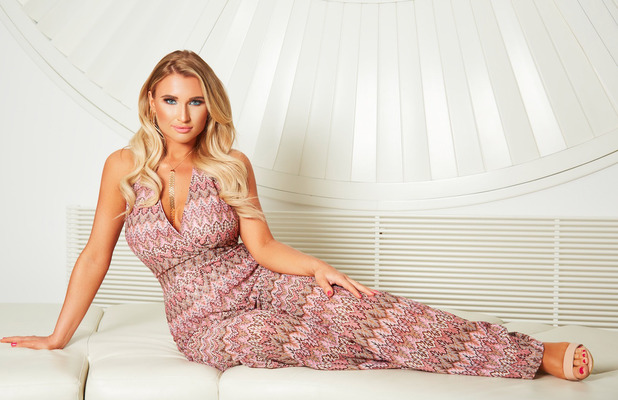 Hey Billie! We adore the new collection - obis - but what's different this time round?
It's all very girly and summery. There are some beautiful prints on the playsuits and the jumpsuits and there are some more sexy dresses. There are also more two-pieces and tops, but I think my favourites are the high-waisted palazzo pants. There's something for everyone – all shapes and sizes.
Your swimsuit collection is much racier than Charlotte Crosby's. What was it like to shoot?
It was great but it was absolutely freezing because we had to do that shoot in March in the UK so you can only imagine! It was fun and the pictures looked great but I really had to grin and bear it. Oh my god, it was so cold. It even started raining at one point and everyone said I was mad, but the only reason why I kept going was because the pictures looked really good. At least the lighting made it look like it was in a hot country!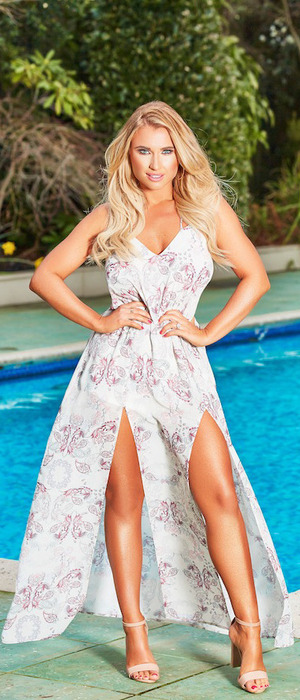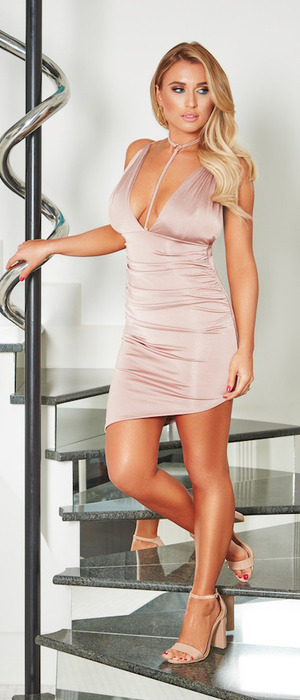 Finally, from the new SS16 collection what pieces would you wear on:A date night with the hubby:
The lilac jumpsuit is perfect for a date, not too much but very cute.
A girl's night out:
The black bodycon dress with the cuff neck detail is really glam.
A laid-back family get-together:
The floral kimono style playsuit because it's really chilled out.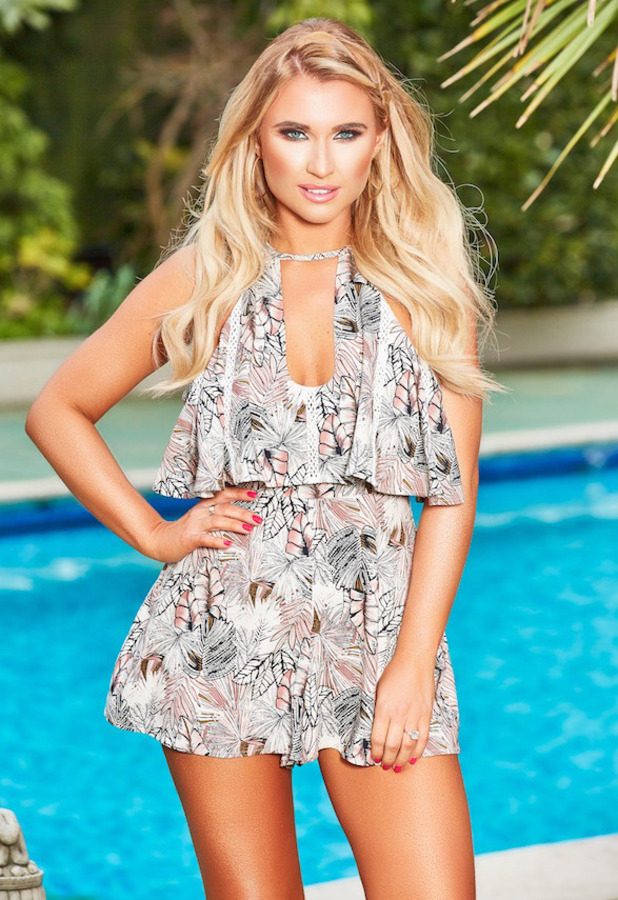 Looking through Instagram you'll get the odd comment that your swimsuit is a little bit too sexy for your average girl – what would you say to those people?
The thing is, with swimwear, you're always going to be showing a bit of boob! With my collection in particular, it is aimed at a girl that is going to a Marbella pool party, and Ibiza holiday. That is what the collection is about. It's actually already sold out twice so I feel like the customer that likes it has obviously bought it! It is that vibe, it's much dressier than the average bikini that you'll be wearing to sunbathe in around the pool.
Are you going away with the TOWIE clan this year, and if so, which piece will you be wearing to death?
Im not sure I will be just because of Nelly. It's hard; unless she comes with me. I don't want to leave her for that long and they usually go for ten days. Sometimes they might ask me to come for three days and I can make it work but if it's any longer I'll take her with me or I just won't go! I think the black lace up costume and the red bikini would be my go-to pieces, though.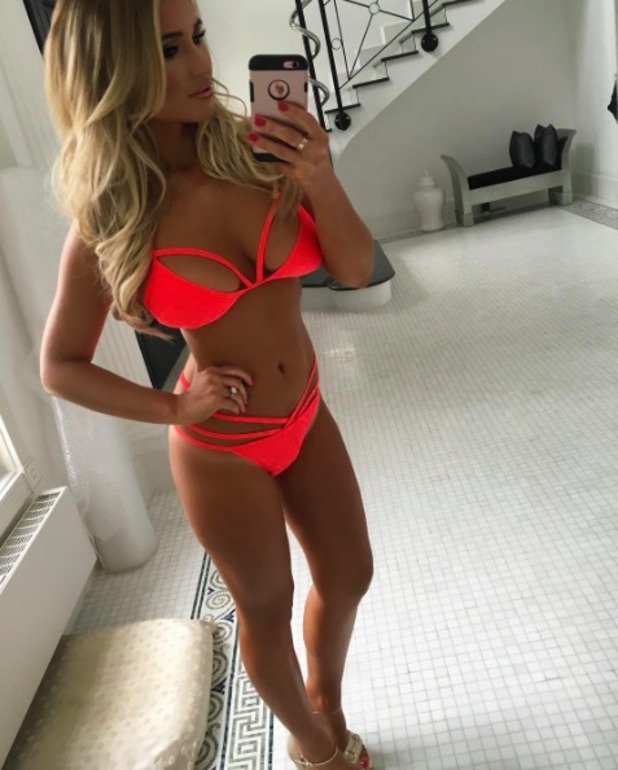 If we were to look inside your holiday make-up bag what products would we find?
I always use
Hawaiian Tropic Shimmer Effect SPF25, £13.99
[which has] a shimmer in it and I use
Elizabeth Arden 8 Hour Cream Nourishing Lip Balm, £19.
I always try and take something for my hair like a conditioning treatment because my hair gets so dry.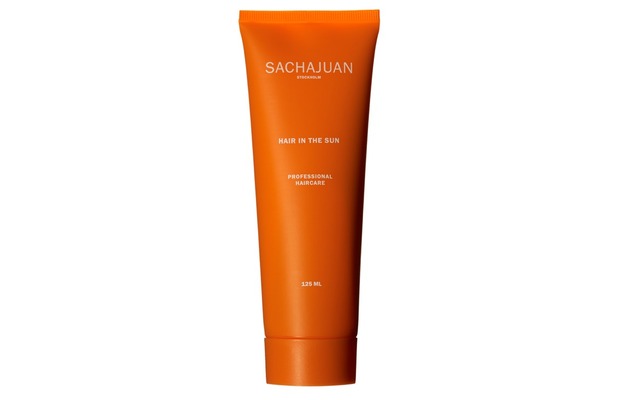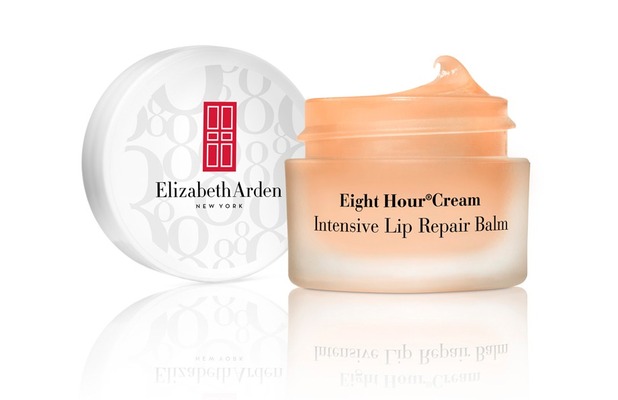 I'll always pack a highlighter and a bright coloured lipstick. When you have a tan, coral lips always look really nice. In terms of clothes, I can't forget a sarong and Havainas. Wedges are a definite must-have, too. On holiday, you don't have to dress up all the time and that's what is good about the collection. It's great for day-to-night. Wedges, sandals, everything goes with it.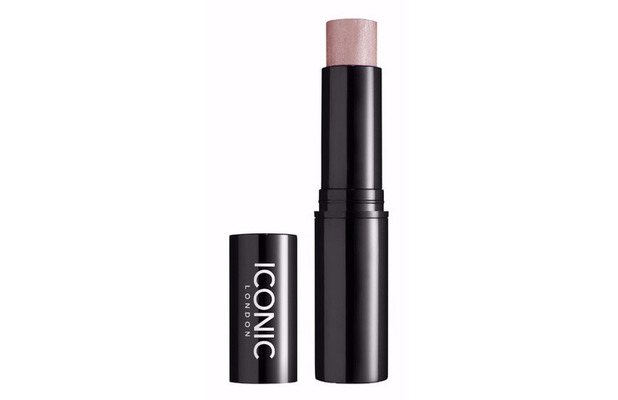 Some comments on Instagram seem to suggest that you look much thinner in your selfies and people have accused you of photoshopping them. Many have even labelled your mirror "magical." What do you have to say to that?
I think that when you do a mirror selfie, you get a really good angle! And that mirror in my room is such a great mirror; the lighting is so perfect.
When you get papped out and about, sometimes the angles aren't necessarily flattering. In the mirror you have much more control over how you want the picture to look. It is my magic mirror because it is the ultimate mirror for a mirror selfie! There is no photoshopping involved. Also, it's about the clothes. People forget that if you're being pictured straight on, not always posing or standing right or breathing in, it's so different to standing and working out your pose.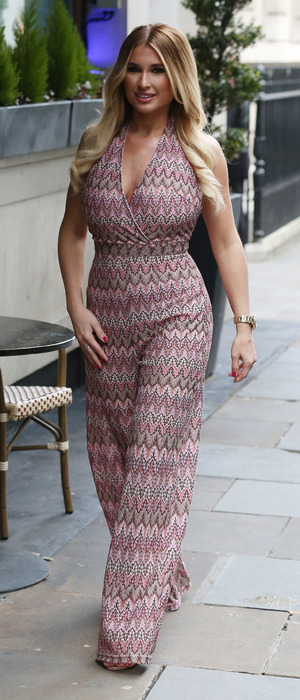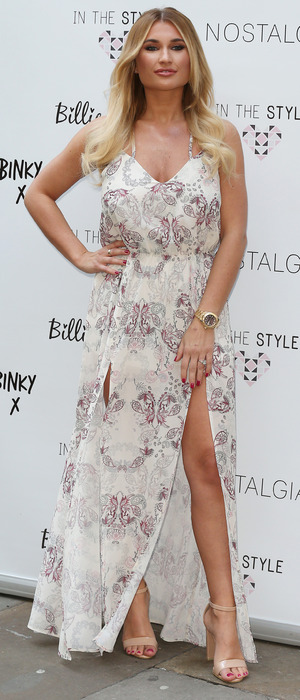 What do you think about Megan McKenna and Pete Wicks? Do you think they make a good couple?
Yeah, they seem to be really, really happy together, on and off camera. They seem to be getting on fine. Good luck to them.
Mario fooled us on April 1st saying that he was returning to TOWIE – is he someone you'd like to see back? How do you think he would get on with the newbies?
Knowing Mario he definitely would try it on. I think he is a great addition to the show and if he did come back, everyone would welcome him with open arms. It would be great if he did!
What do you make of Courtney Green and Chloe Meadows? Why do you think they've been struggling to fit in?
They have made some unnecessary comments about some of the other girls and obviously we're a tight-knit group of friends and we really get on, so when two people come in that aren't that friendly with any of us and say a few things to annoy people, everyone will automatically get their backs up. I'm sure it will all calm down and they'll be fine in the end.
What do you think they can do to make things better?
I think they should stop talking about all the stuff that has gone on. They need to stop bringing it up. It should all be water under the bridge. [Favouriting things on Twitter] etcetera isn't helping. I think things will die down next series though and it will be like a new start for them.
Shop Billie Faiers' new collection at www.inthestyle.com now!
For exclusive competitions and amazing prizes visit Reveal's Facebook page NOW!