Geordie Shore's Charlotte Crosby has taken the fashion sphere by storm with her Nostalgia collection for online clothing hub In The Style but she has just sent her style credentials soaring through the roof with a debut swimwear drop!
We literally can't contain our excitement over here.
Earlier this week, the
Reveal
fashion desk caught up with the reality starlet herself (GAH, we love her) and she gave us the lowdown on why the brand spanking new range should be the
only
one we shop come summer.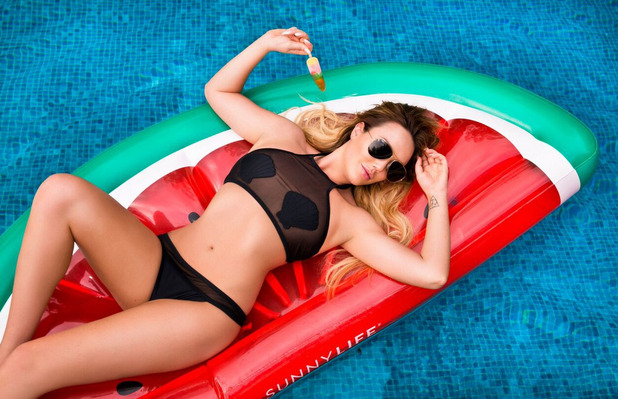 Hey Charlotte! Congrats on your new In The Style swimwear collection - we ADORE! Tell us why it differs so much from pieces on the high-street.
I think I've filled a gap because there aren't many swimwear options on the high- street, do you know what I mean? You can get some pieces from River Island or ASOS but there aren't many places where you can go absolutely mad with swimwear and that's a shame. I'm so happy we did a swimwear collection and it really is something you've never seen before.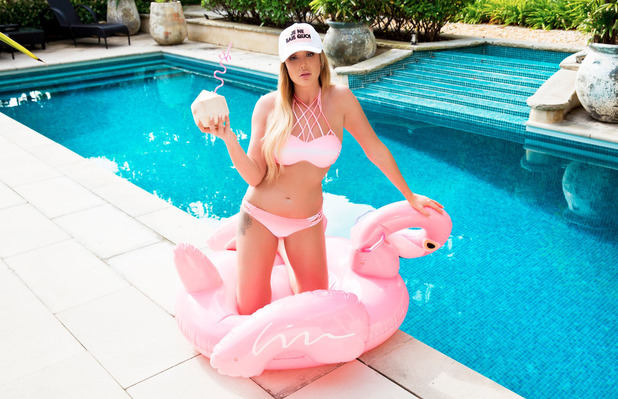 We're just a little bit obsessed with everything but which pieces will you be living in this summer?
The swimsuit definitely because the slogan is just so cool and so funny, isn't it?! It's something really different and cute - that's my favourite piece I think.
Which style of swimwear is your favourite and why? Do you normally go for a bikini, tankini, swimsuit?
I love a bikini - and we have loads - but I also feel comfortable in the swimsuit, especially the 'You Can't Swim With Us' one because it's hilarious. There isn't anything like that around at the moment and it's not something you'd forget, especially if you saw someone wearing it on a beach or by the pool.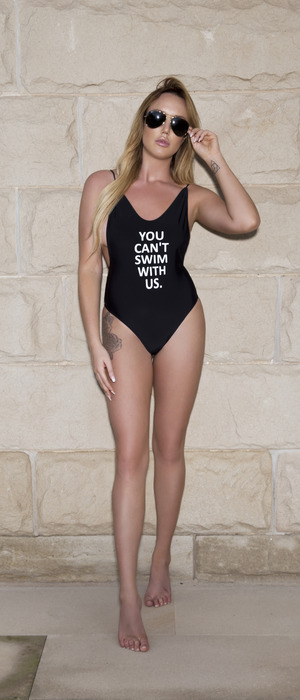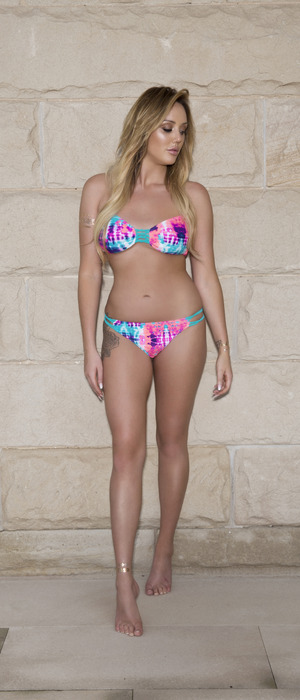 How much fun did you have designing the pieces? Did you have much creative input in the process?
I had a lot of creative input, from choosing all of the colours to picking the materials even the little details like the straps and the beads and accessories on them. The only thing I didn't do was draw up the designs because I just
cannot
draw…
You shot the stunning campaign snaps in Australia - do you have any top beauty tips on how to prep your bod for the the warm weather?
I like to catch a golden brown tan so I make sure I have absolutely zero fake tan on my body beforehand. I will try to exfoliate before I go away so my skin is completely bare.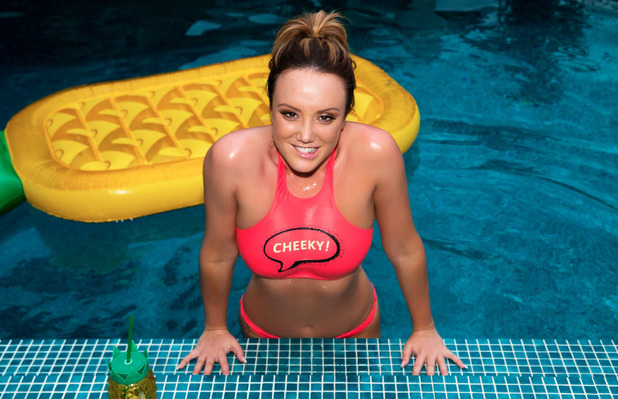 Do you have any beach body confidence tips to share with us?
Making sure you're exfoliated and ready is my biggest confidence tip because then you tan evenly and you just look better! I love the Piz Buin oil, it's a high factor oil. But even though it's a high factor it makes you tan better than a high factor cream.
What are your beach bag essentials?
The suntanning oil, a pair of big sunglasses
always
, and a lip balm with an SPF, maybe 30, because your lips can really dry out when you're in the sun.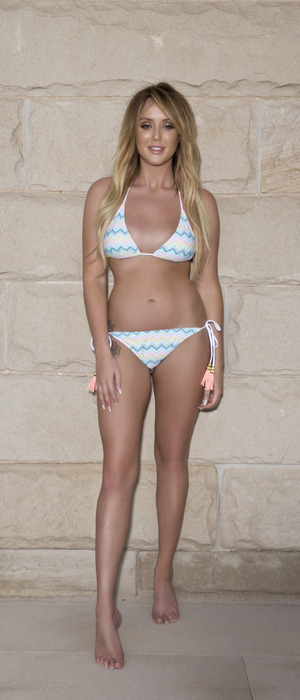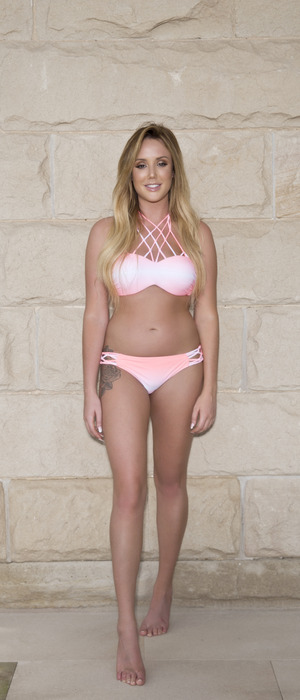 Do you go make-up free on the beach or do you wear a little? If so, what products will you always bring on holiday with you?
I always go totally make-up free but I'll make sure I have eyelash extensions in! You also can't go wrong with a pair of false eyelashes sometimes...
How much fun was shooting Down Under? Did they warm to you and would you ever consider moving there?
So much fun –
Geordie Shore
is actually really huge in Australia – even bigger than it is in the UK! It's mad, they love us. I have so many friends and contacts there so if I wanted to, I could move there in the future...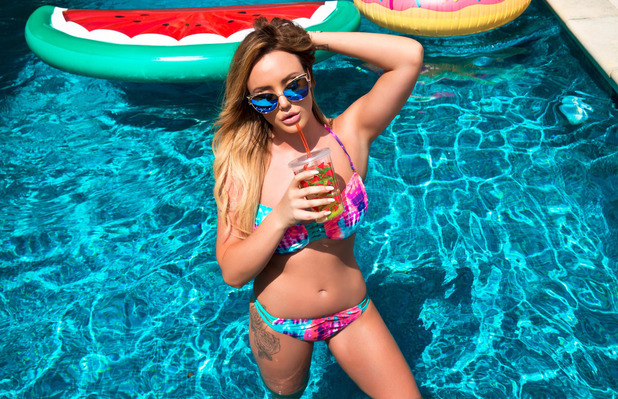 Are you a heel or a flip flop girl when it comes to summer dressing?
Definitely a flip flop girl! Or a wedge, I like a wedge. I need to be comfortable on the beach when I'm on holiday. That's the best thing.
Check out Charlotte Crosby's Nostalgia Swimwear range in full over at
www.inthestyle.com/nostalgia
For exclusive competitions and amazing prizes visit Reveal's Facebook page NOW!