TOWIE's Bobby Norris took on the role as model Derek Zoolander and catwalked his way into our fashion shoot. With Britain's Next Top Model finalists, Bethan Sowerby and Amreen Akhtar by his side, they showed off the hottest trends this season.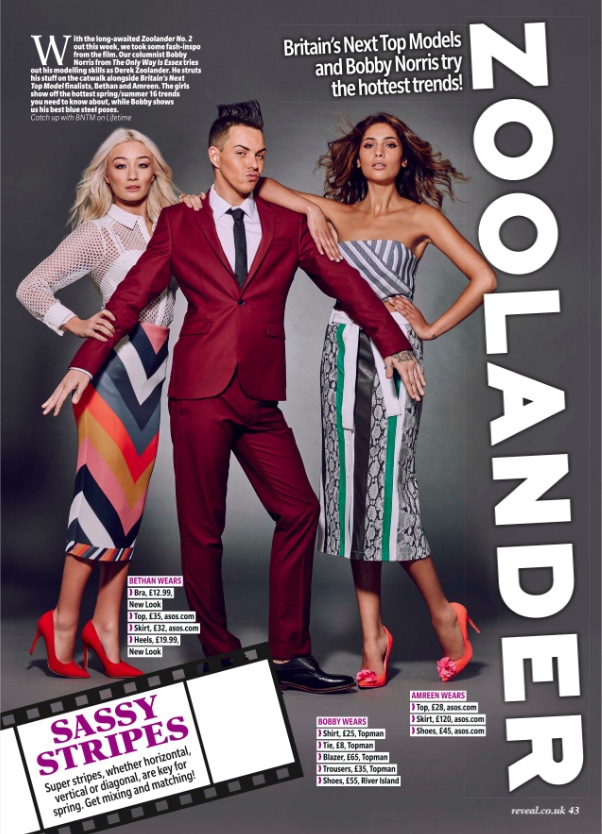 The first
Zoolander
film first hit the cinema screens back in 2001. Yep, it was that long ago, we can't believe it either.
Now we are all in for a treat as the long awaited Zoolander 2 is going to be released this week on the 12th of February, we literally can't wait to see it. Roll on Friday.
Taking inspiration from Zoolander's in your face style, we got
TOWIE's
Bobby to try out his best blue steel pose, and he totally nailed it.
Bobby says: "I think compared to a lot of people's wardrobes, mine could look like Zoolander's- if not better!"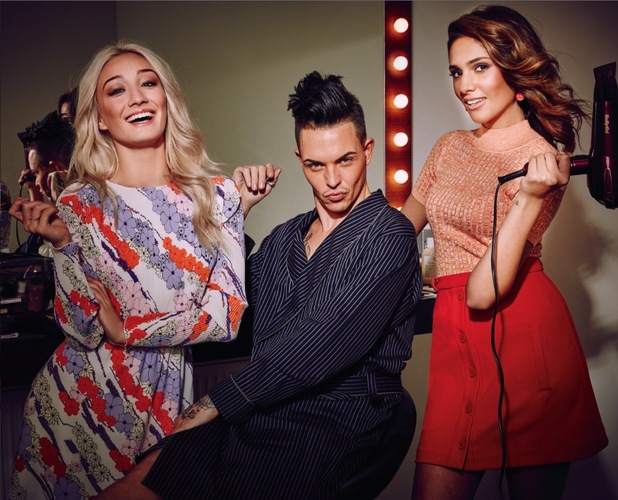 What better ladies to have alongside him than the current series
Britain's Next Top Model
finalists Bethan, 19 from Greater Manchester, and Amreen, 22 from Yorkshire.
They worked their new modelling skills in six of the hottest new trends straight off the spring/summer16 catwalk.
The girls are both trying out the orange hue that's key this season. Bethan works hers into a floral print dress while Amreen goes for full on colour block, with matching accessories.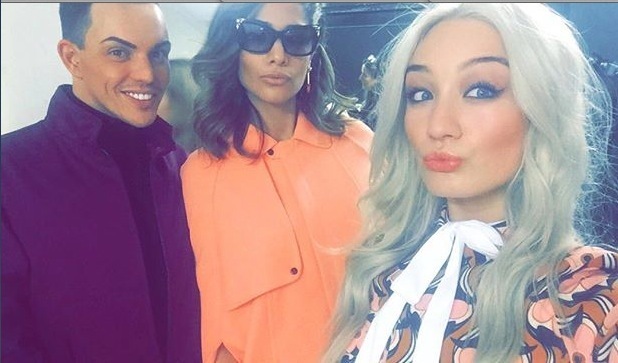 Derek Zoolander is sure there's more to life than being really, really ridiculously good looking and our Derek, aka Bobby Norris, and the girls wonder this too when they stop to take a quick selfie on set.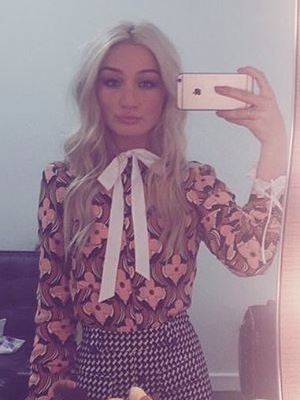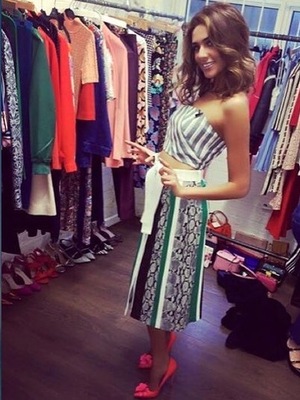 Bethan loved her sixties outfit so much she had to take a mirror selfie 'these two shirts' layered-look is so cute and 60s. I feel like I could be on the spring/summer 16 Miu Miu catwalk.'
Amreen's favourite outfit from the shoot was the stripes trend which was top-to-asos. She said 'I was going to get this bandeau top anyway for my holiday and now i've worn in on the shoot I need to get it. This skirt is amazing too, I 100% need it in my wardobe.'
Grab a copy of this week's
Reveal
magazine to see the full
Zoolander
shoot. Believe us, you need to see it!
Catch up with Britain's Next Top Model on Lifetime TV at 9pm on Thursdays