She may only be two years old, but Kim and Kanye's super-stylish daughter, North West, has fought off the likes of Kylie Jenner, Gigi Hadid and TOWIE's Lauren Pope to nab the best dressed title this year.
YEAH.
We went there!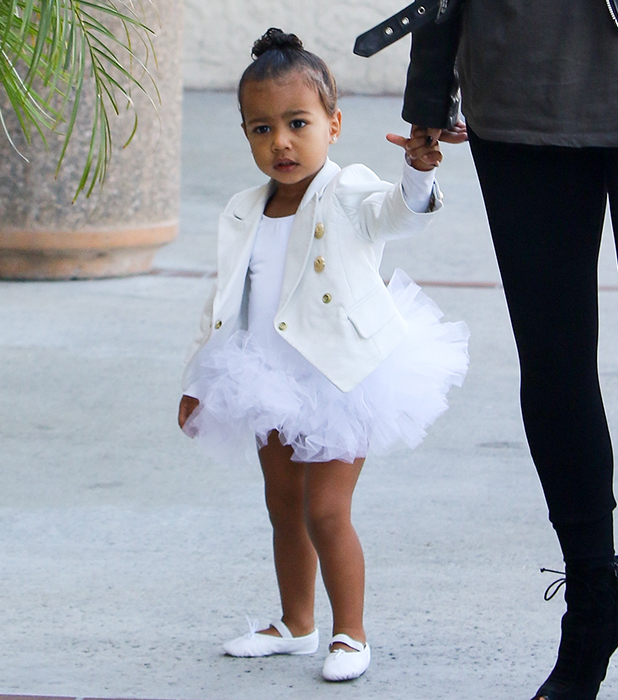 From studded biker jackets to crisp white tutus, lil Northie's ensembles have had us squealing in admiration
and
banging our fists in rage at the fact that we'll most probably
never
afford to dress as well. So without further ado, here are the tot's best fashion moments of 2015.
WARNING: Will induce the worst kind of wardrobe envy.
That time she wore a tracksuit on the FROW:
Only North West could pull of a tracksuit on the NYFW front row - alongside Vogue's Anna Wintour, may we add! Despite being the comfiest, the toddler blubbed her way through the whole entire show, but
hey
, the brooding look is all the rage these days - just ask Kristen Stewart.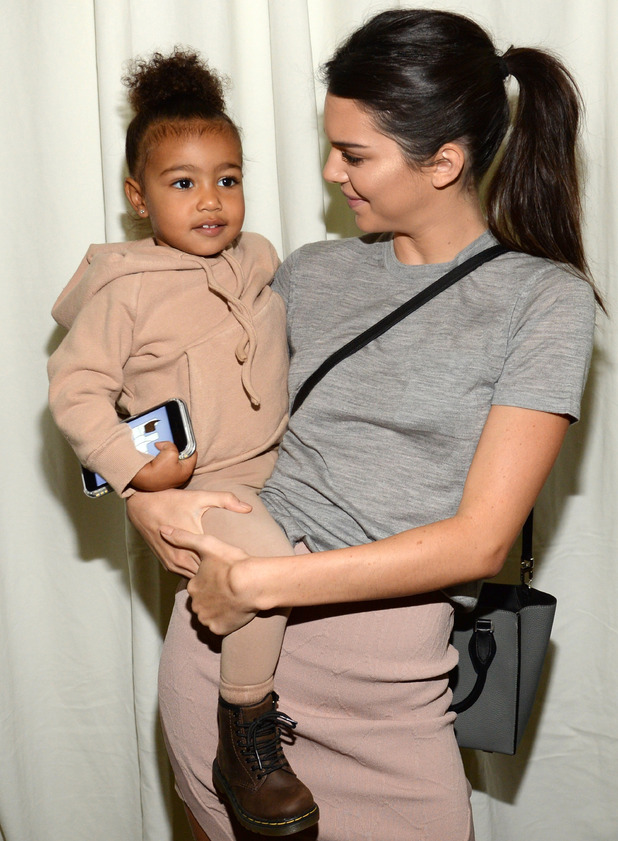 That time she beat the bitter NY chill:
Somehow, every single faux fur coat we slip into manages to make us look a bit like a yeti, but North got is so unbelievably right in this luxe brown number while out and about in New York. Take that -4 degrees!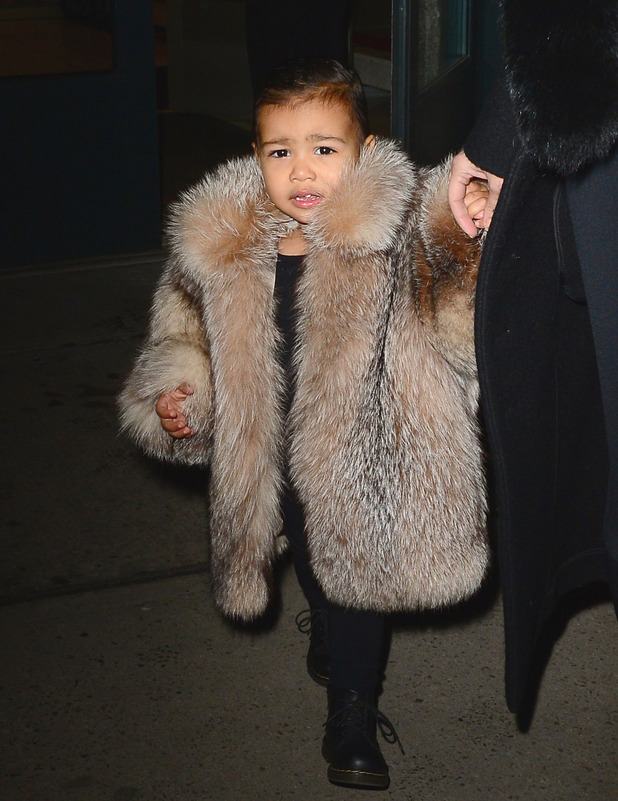 That time she made espadrilles cool again:
Proving that they are no longer 'granny shoes', little Miss. West made the espadrille cool again as she sauntered around L.A earlier this year. The trick is to go chic on top - none of that floaty floral nonsense, eh North?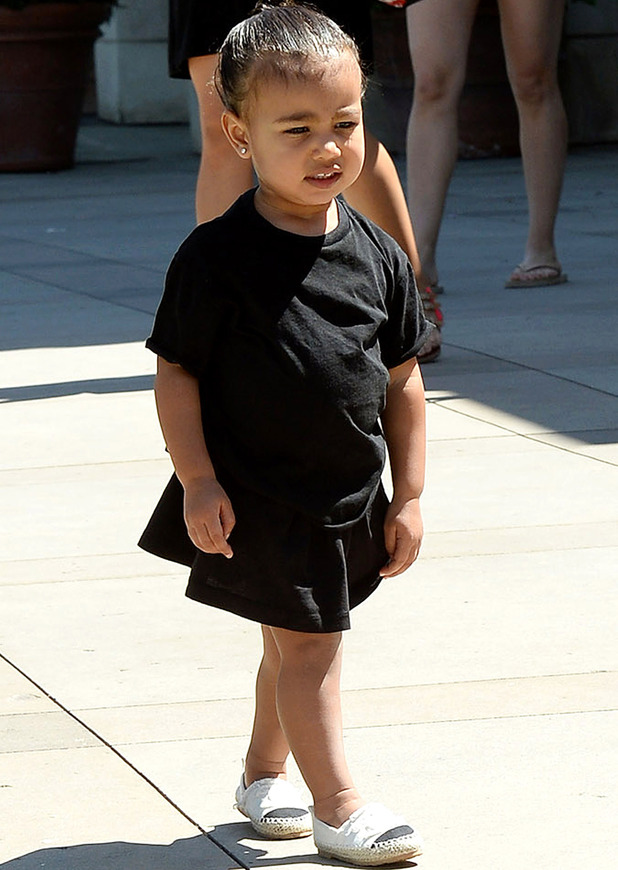 That time she wore all black to ballet:
"It's my ballet lesson and I'll wear black if I want to," were the words that seriously sassy North screamed at mum Kim that morning. Well, we can only imagine...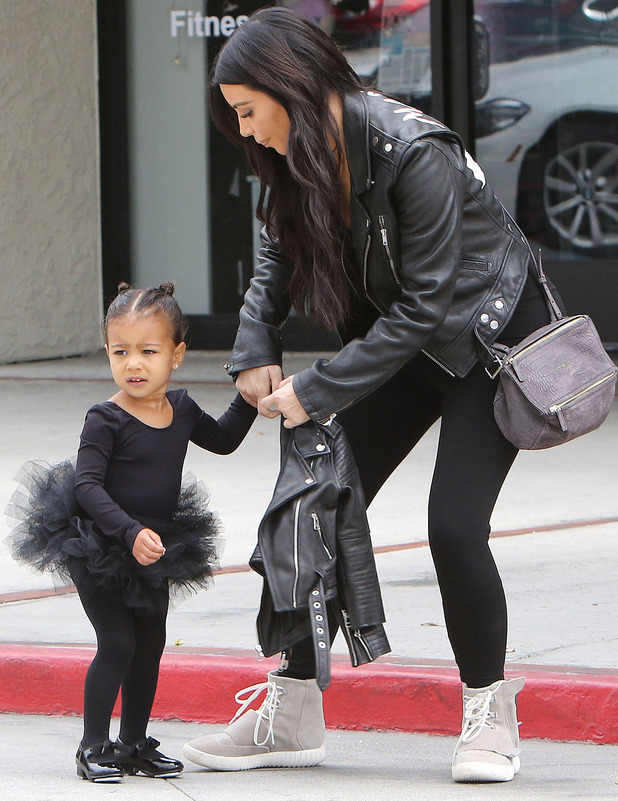 That time she wore a silk bomber jacket:
Deciding who looks better in this throwback New York snap was a tough call but we came to the conclusion that North's mint-green, satin, badge-emblazoned bomber jacket beats Kimmy's skin-tight mustard frock indefinitely. Er, where can we get it?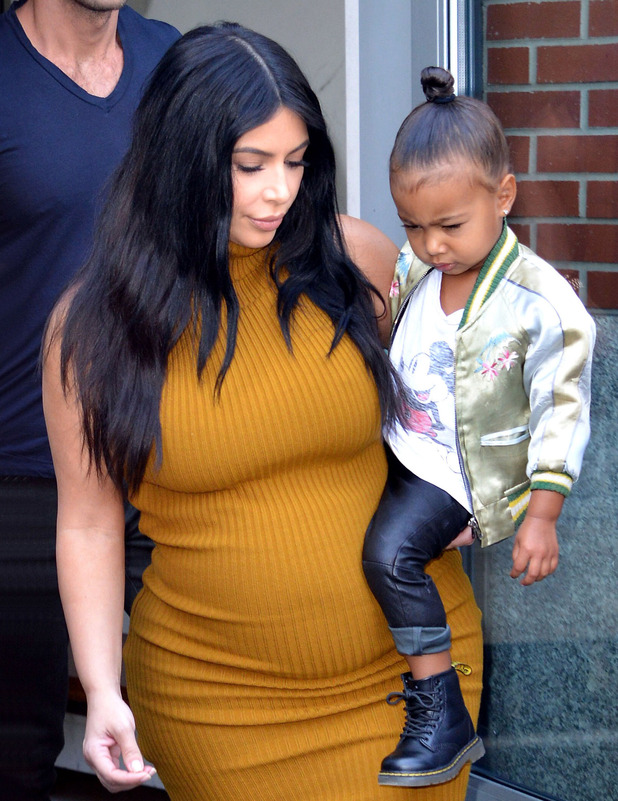 That time she rocked a seriously hefty gold chain:
We're surprised North managed to stay upright thanks to the chunky gilded accessory she threw on with her casual jersey. What surprised us even more was the eye-watering price tag - you
really
don't want to know...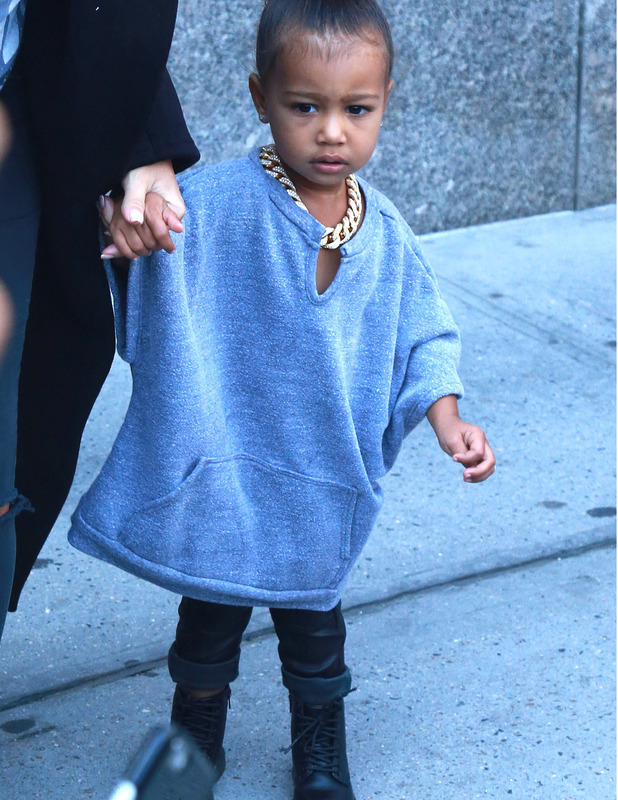 That time she went all punk on us:
If in doubt, wear black, right? North looked every inch the princess of grunge in this studded frock she sported FROW-side at Alexander Wang in February. No wonder the photographers were more interested in
her
than the models...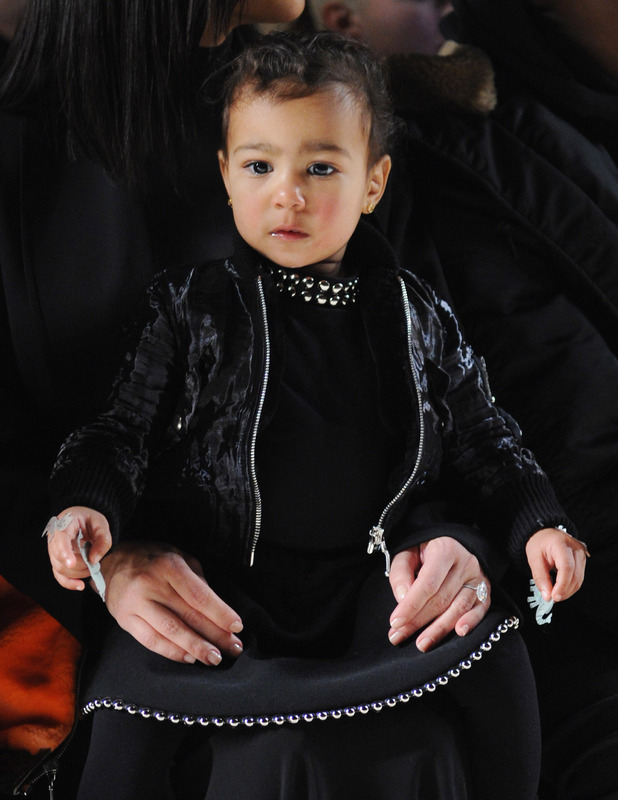 That time she was gifted a whole entire designer wardrobe:
When
Balmain
sent North a brand new capsule wardrobe, we had a mini breakdown. Firstly, because the teeny tiny clothes are almost too cute to handle, and secondly, because we wanted EVERYTHING. Heck, we still do!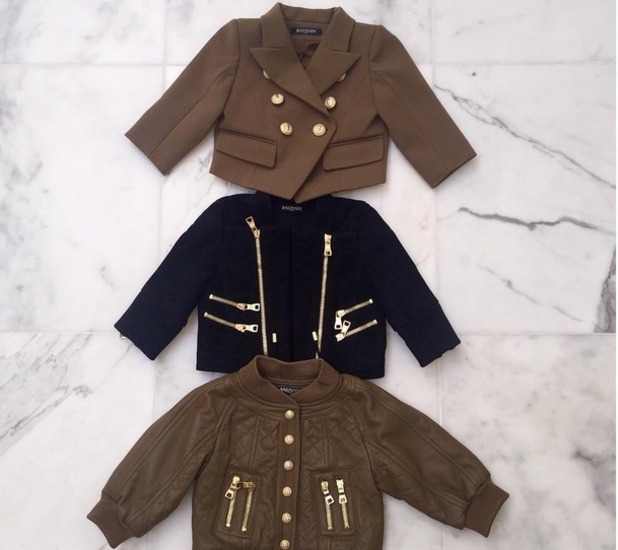 That time she brought back 90s denim:
The mini Ray Ban and denim jacket combination in this snap is still so adorable, we have tears in our eyes again. Now THIS is how you nail retro-chic!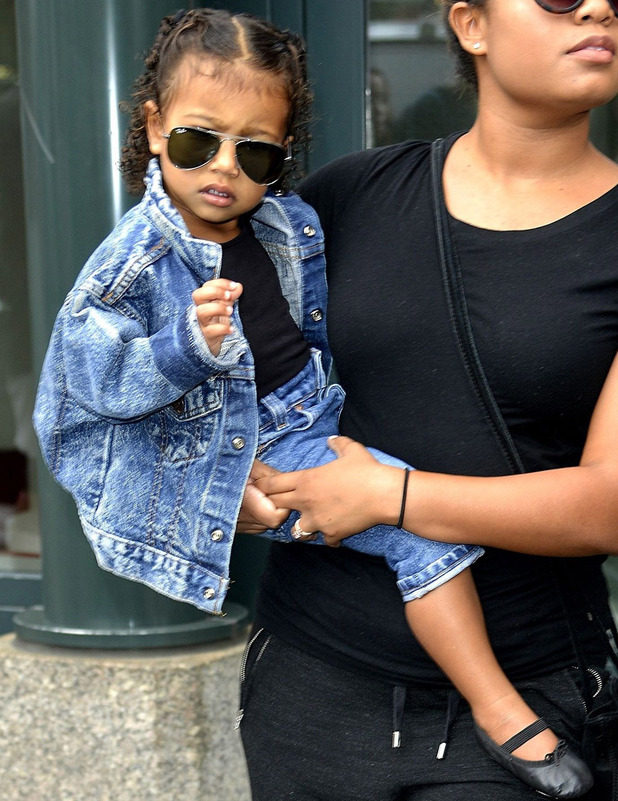 Try Reveal's digital edition on iPhone & iPad. Subscribe now & never miss an issue!