She already has stunning fashion blog and a collaboration with Nailed London under her oh-so-stylish belt but Made in Chelsea star Rosie Fortescue has just embarked upon another venture - and it's just awoken our inner magpie!
The reality beauty recently unveiled her brand spanking new 38-piece jewellery collection which is like nothing you've seen before. Complete with urban-inspired chokers and ear jackets dripping with rhinestones, Rosie's new line is set to give your flagging jewellery drawer a seriously sassy overhaul.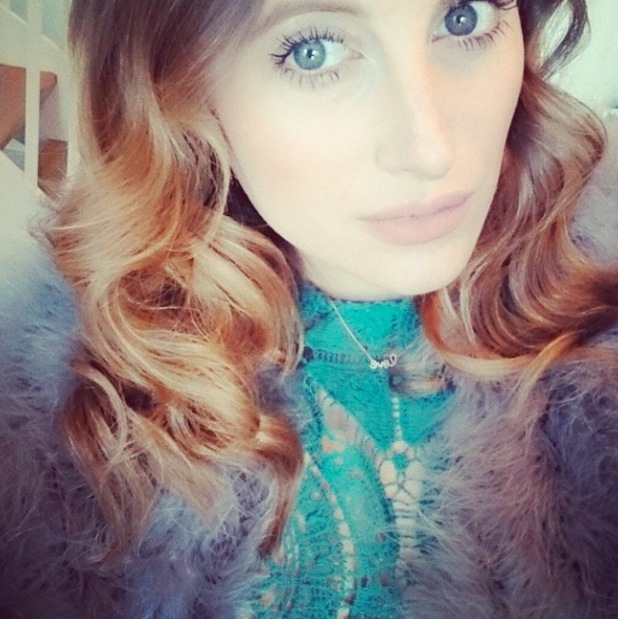 Here, the fashionista talks jewellery rules and all things glamourous.
We LOVE the collection! What pieces have you been wearing to death?
Two of the crown rings but I always stack them and I love the jewellery in black especially. The black rodium and the rose gold heart bracelets are my favourites. And I always wear the hexagon earrings. I also love wearing the ring ear studs to go out in, in pink.
Do you have any jewellery rules, like not wearing silver and gold together?
I used to be a gold girl and that was it, but now I always wear gold, silver and even rose gold together. People can get stuck in their ways when it comes to jewellery but I discovered that mixing and matching with stones is really fun. Everything is just so cool and it all looks good together.
If you have the stones and the pops of colour you can really go to town. Before I would never have done it but with this collection, it's possible and it's so pretty.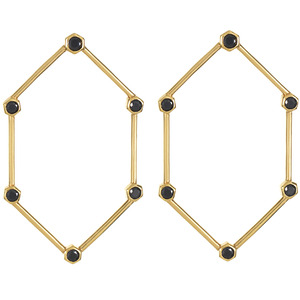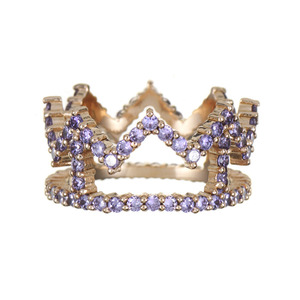 You have your fashion blog and the Nailed London beauty collaboration under your belt already, so was designing a jewellery line always going to be the next, natural step for you?
Jewellery was the first step actually, this has been in the pipeline for years. The great thing about taking your time with it is that the rings and bracelets all come in different sizes and tones so the collection will suit absolutely everyone.
Where did you get the inspiration from? There's quite the mixture of girly and urban pieces!
My mum is actually obsessed with the hexagon earrings and they are so me and they are so cool. They are elegant but I'm obsessed with rose gold and you can play around with it. I love the idea of stacking so that's why we designed the rings that way.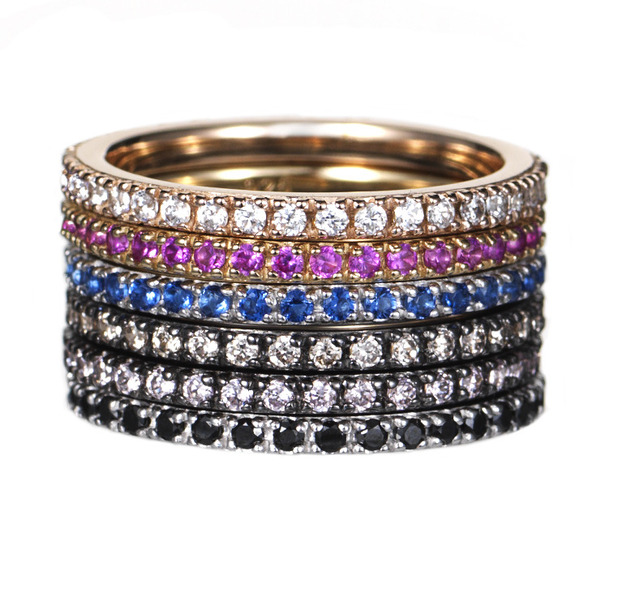 How does it differ from high-street or high-end collections?
It's amazing quality and everything is 2.5 microplated. To compare it to something else, it's like Monica Vinader but with really affordable prices. It wont tarnish if you wear it for two weeks and it wont turn your fingers blue or green – there's nothing worse!
We've also designed it to suit certain skin tones. My sister is olive skinned and the rose gold suits her so well whereas the black and champagne mix suits my paler skin better. The essential feature was to make it affordable but really great quality. Our boxes are also really luxe so they would be perfect for a gift. I wanted the collection to be something that people would keep, not just throw away.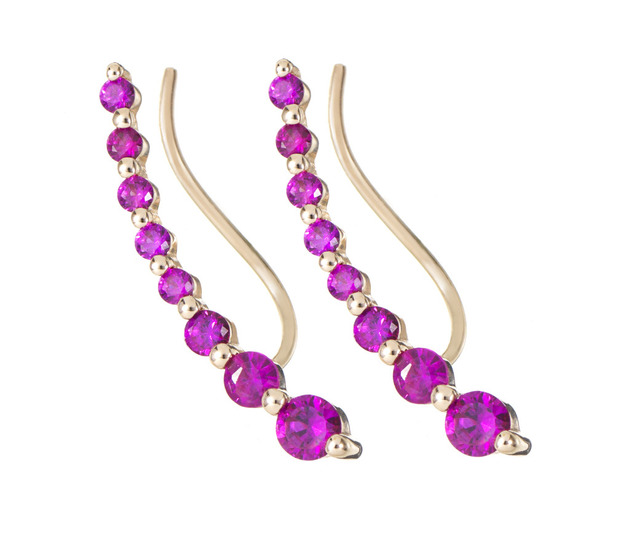 Which celebrity would you love to see sporting a piece from your jewellery collection?
Rosie Huntington Whiteley definitely – I feel like we're on the same level because we have the same name. But I'd love to see my dog noodle in a few pieces. She actually features in the campaign video – she's my everything and this collection is just insanely dreamy.
Rosie Fortescue's jewellery collection is available from www.rosiefortescuejewellery.com and prices start from £45.
For exclusive competitions and amazing prizes visit Reveal's Facebook page NOW!