All the most style-savvy celebs have launched covetable collections with our favourite fashion hub In The Style, so with her love of slouchy jumpers, floaty frocks and super-comfy capes it was only right for Made in Chelsea's Binky Felstead to be the next star to serve up a cocktail of designs.
And trust us when we say that you'll want every single piece!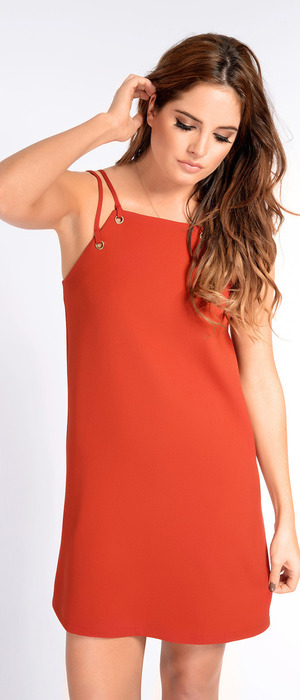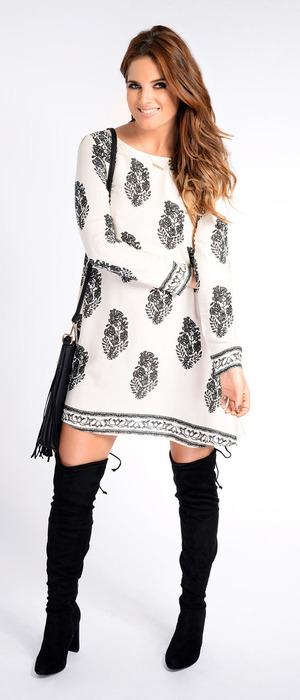 With an palette of olive greens, rusty oranges and deep berry hues alongside a malange of sassy tartan and paisley prints, Binky's new line is the missing link in your A/W wardrobe.
Here, the stunner talks comfort over high glamour and scoffing exactly what she wants to mark this week's big fashion reveal!
How did the collaboration with ITS come about? Give us the lowdown!
I've been following them on Instagram for a while. We got in touch at the beginning of the year and I met the stylists and we chose the colours and even patterns together. I sent them pictures and samples of things that I wear, alongside photos of my favourite clothes so I've been really involved in it! I think that's why the success of it, from day one has been so amazing!
You have a beauty collection already, but fashion is a new venture for you...
Yes! I'm massively proud of something for the first time andI never thought I'd ever have my own collection. In the old days you'd watch
Made in Chelsea
and I was in my baggy jumpers and hole-y leggings, so for me, my career has really taken off.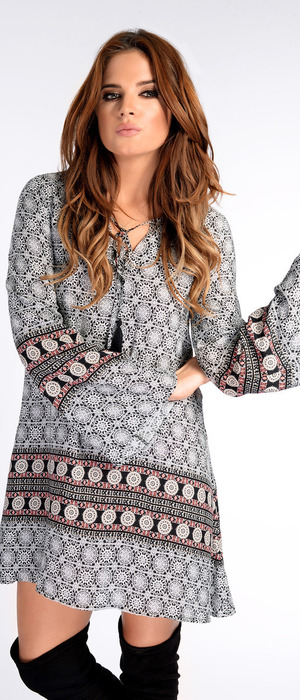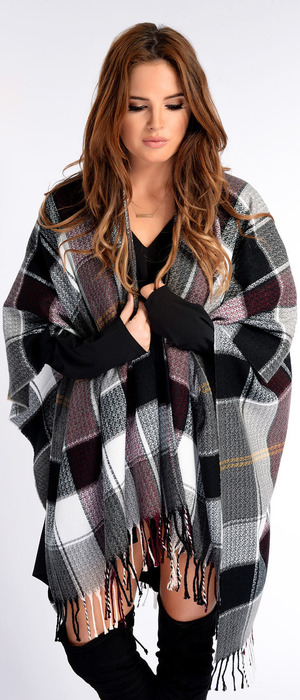 How is your collection different from Lauren Pope's ISTBYLP rand and Charlotte Crosby's Nostalgia line?
We have different styles first of all but we also all have different body shapes. I know Charlotte has lost a lot of weight but there are a lot of bodycon dresses and a lot of midriff-on-show pieces - which is great and I love it - but I can't wear that!
I'm comfy in the clothes that I wear and I think that they are really chic and quite boho, and elegant. Not that theirs aren't elegant but this is more me. I like to be able to eat and not hold my stomach in or be conscious. With these pieces in can eat whatever I want and I like being comfortable – it's understatedly cool.
The collection goes up to a size 14 - tell us more about what you're doing to accommodate curvier girls?
We had a lot of comments on the post when it launched saying "It's great but why aren't there any size 18s? We love the clothes but we wont be able to buy them so it's a real shame." And so we discussed it and whacked out a range so we can have size 16s to accommodate more people. It's for all shapes and sizes.
Would you compare your collection to high-street offerings?
I've always worn high-street brands - I'm a high street girl at heart. I spend money on designer handbags and jewellery only! My mum always said to me, "Darling, why would you spend thousands of pounds on a dress when you can wear a bin bag and look good? At your age you don't need to spend a lot of money."
All of my stuff is incredibly affordable and it's of great quality. It's going out to school girls and even mothers, so I didn't want to put my name to something that was ridiculously expensive and for it to be a rip off.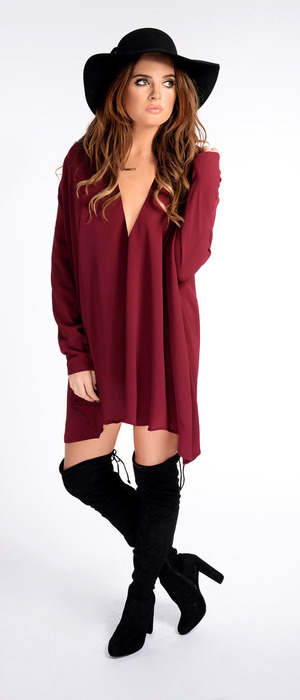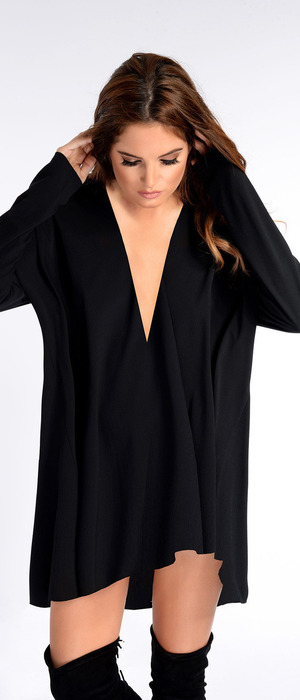 How is your style different from the other Chelsea girls?
I'm very relaxed and I like to be comfortable. I don't care if my handbag matches my nail varnish or my boots or my hat. Rosie Fortescue and Louise Thompson always look great because they are fashionable and out there. That said, if you put something on and it looks good, you can dress it up and down every time - I like to be able to dress from day to night.
The thought of getting ready in the morning drives me mad and I like to chuck something on in the morning in the hope that it looks great.
Which pieces from your collection have you been wearing to death?
The
camouflage dress which I wore to the Cosmopolitan FashFest
and the white and black paisley dress. Everything is flattering and although it may look baggy on the hanger, when you put them on they are effortlessly cool and I don't like my hips or my legs so these are great.
The coats are so cool for winter and the cape has sold out! The majority has already!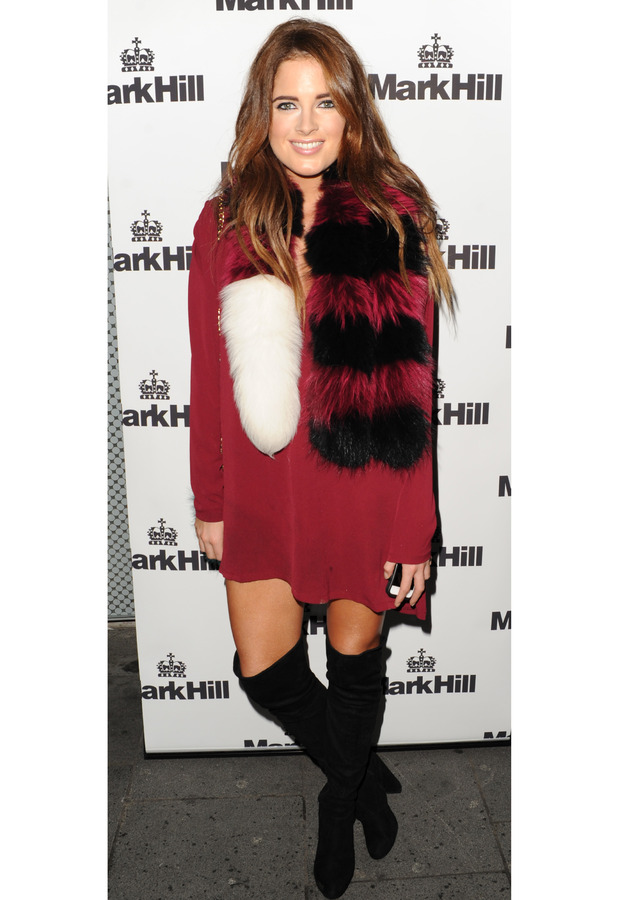 Some celebs recieve a bit of flack from the public when they launch clothing collections. What would you say to those who aren't so supportive of your newest venture?
Don't bother following! If you don't want to look at it, then don't. The sold out things speak for themselves. I'm a firm believer in the fact that if you don't have anything nice to say, don't say it at all. What's the point of negativity?
What would you wear on a...Dinner date?
Definitely the
black plunge dress
because you have your legs out and your cleavage but it's just not too much! I like a bit of fringing on a date too...
Lunch date with the girls?
One of my floaty dresses or the
dip side shirt
- effortlessly cool.
A long haul flight?
The blanket cape.
I get so cold because of the aircon but I wear It all the time with tracky bottoms and jeans. Or I'd choose something floaty and cosy.
Shop Binky's In The Style collection online now!
For exclusive competitions and amazing prizes visit Reveal's Facebook page NOW!