With a sell-out collection for In The Style already under her oh-so-fashionable belt, it was only right for Charlotte Crosby to go back to the drawing board to provide us with another hoard of wardrobe staples - and the Geordie Shore star certainly didn't disappoint.
With Nostalgia having launched earlier this week, we took the time to have a natter with the bubbly beauty who has also just bagged a beauty collaboration, FYI. Here, Charlotte picks out her fave pieces all while giving us a lesson on how to snap the perfect selfie.
We nearly wet ourselves, giggling.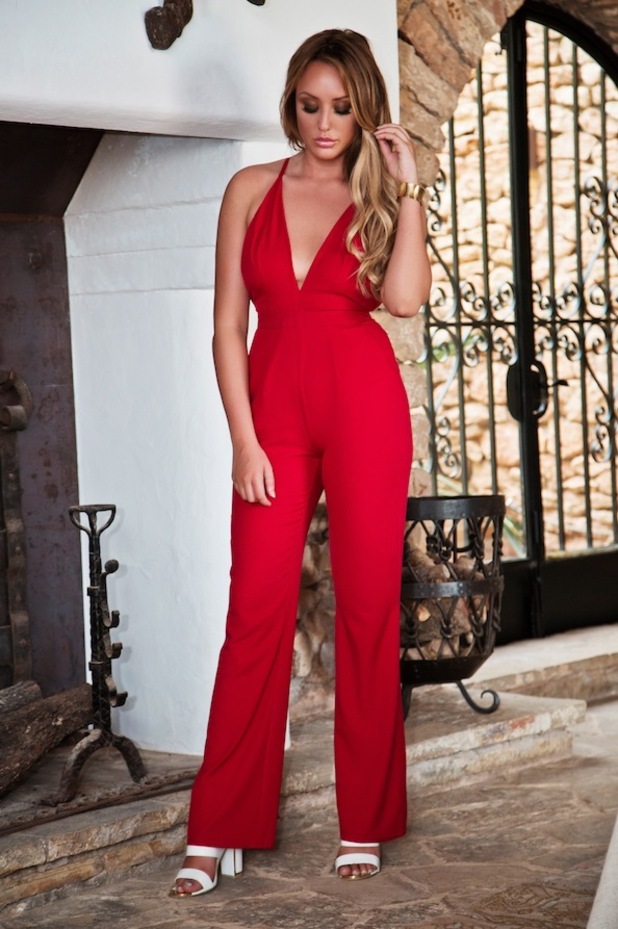 How is the Nostalgia collection different to all of your others with In The Style?
Each collection has changed over the years and I dress completely differently now because I've become more risqué. It's autumn winter so there are warmer colours and less hot pants in the Nostalgia collection. Actually, no there is lots of tiny little things but that's because I've become more daring. I couldn't pick an exact favourite!
How is this line different to your normal high-street collection?
It's designed by all of us and you cant get that anywhere else. In Topshop and River Island you have all of the same stuff. Price wise it's all very decent and you can tell that I've put my name to it too, so it's got that individuality.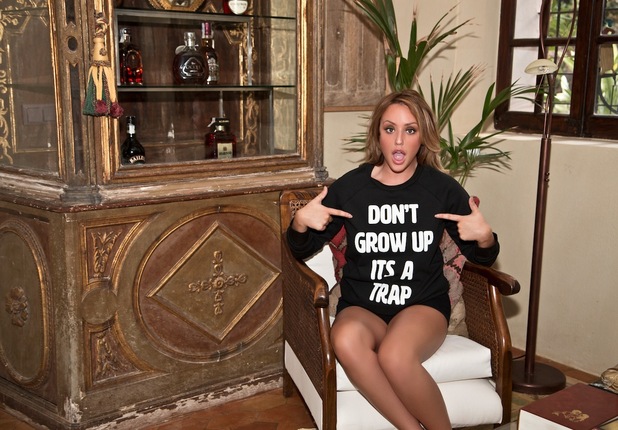 Do you have much creative input in designing the ranges?
Yes I always do – I make all the moodboards and pick all of the fabrics. The only thing I don't do is draw them because I can only draw stick men.
What do you love about collaborating with In The Style in particular?
They actually give us so much free reign. Sometimes there have been some ideas I've had – really ridiculous ideas – and they're like no way – but they do them, they try it! There's one idea I've got that they will definitely do in the end.
There's an alien – and the alien has a plate on its hand and instead of saying 'I Come In Peace', it says 'I Come With Quiche'. I really want a sample made! With the 'I'm A Cloud' T-shirt we did last year, it was SO random but it went off, everyone loved it. It was the biggest seller at the Clothes Show.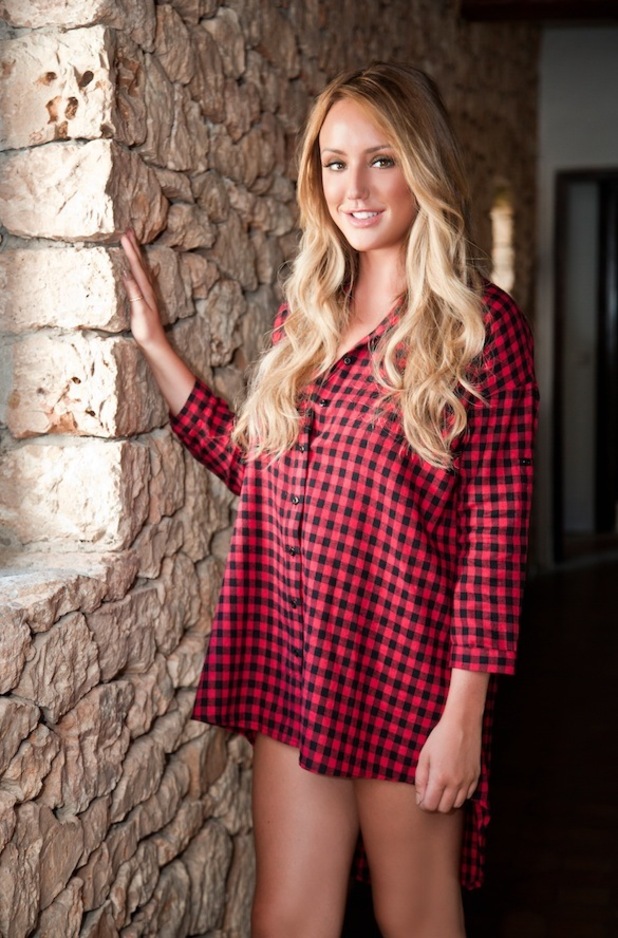 From the collection, would you wear on a:Date:
This lace playsuit I would wear on a date because it's a sexy little black number and you can't go wrong.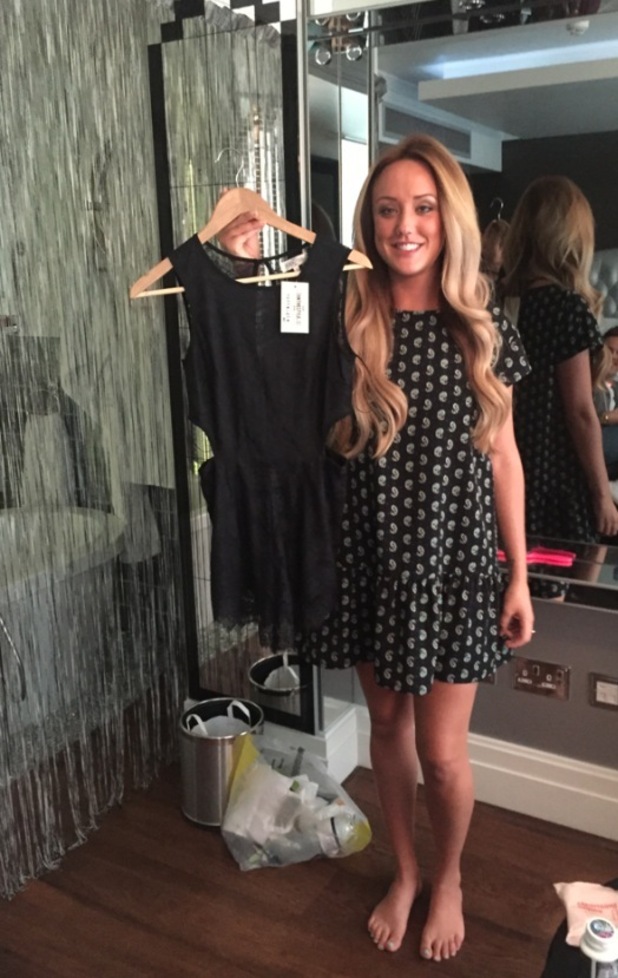 Night out with the girls:
It's a little bit more casual but you look like you can have fun in it. It's a bit more daring too. With black, you're safe for a date because you know you'll look good in it.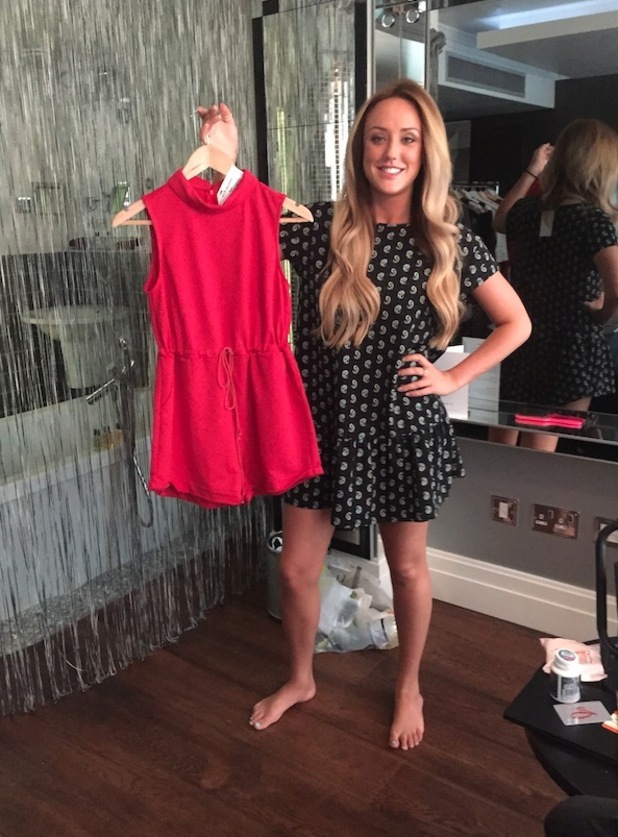 Casual day out:
This elephant dress! Or I'd go for a baggy shirt or a jumper. Something really comfy.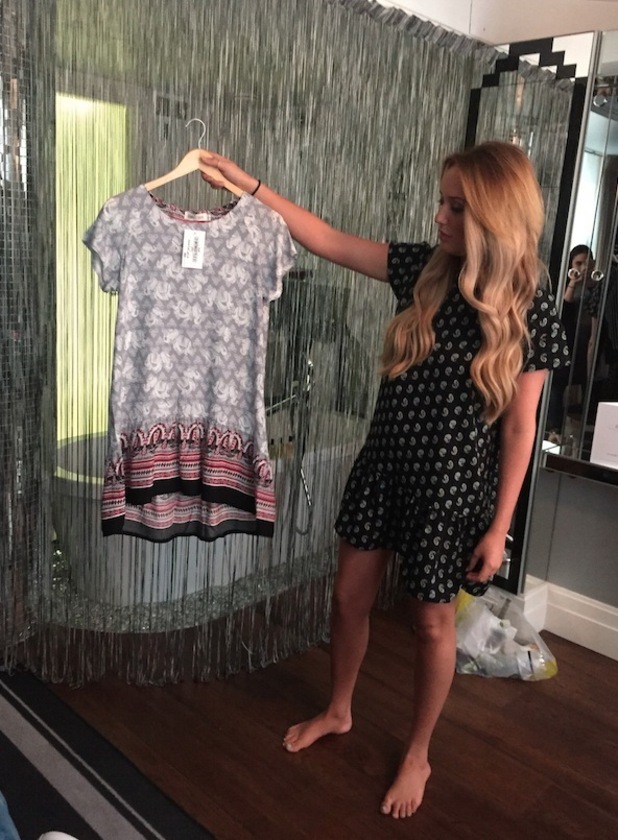 Whose style do you envy most out of all the other Geordie Shore girls?
I'm the best, I have the best style. The girls all have their own collections but mine is the only one actually designed by me...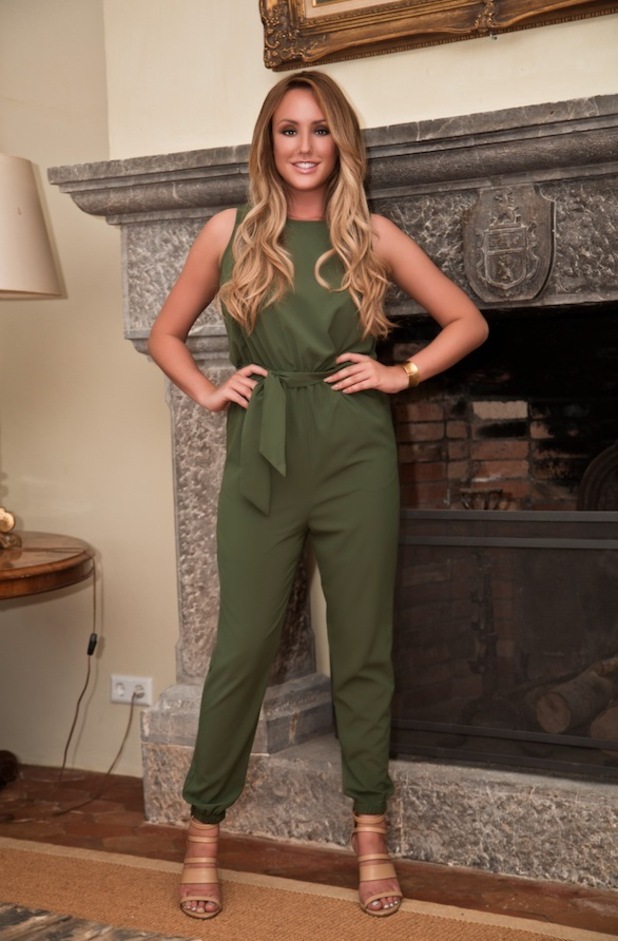 If we were to look inside your make-up bag, what would we find?
Lots of
Urban Decay Naked Palettes,
M.A.C lipsticks and a
YSL Foundation.
I'm a high-street girl when it comes to mascaras and I love Maybelline. I always wear false eyelashes anyway but I get fed up with them and tear them off - like now! But it has to be M.A.C for everything lips, especially
Spice Lip Liner, £12.50
and
Honey Love Lipstick, £15.50.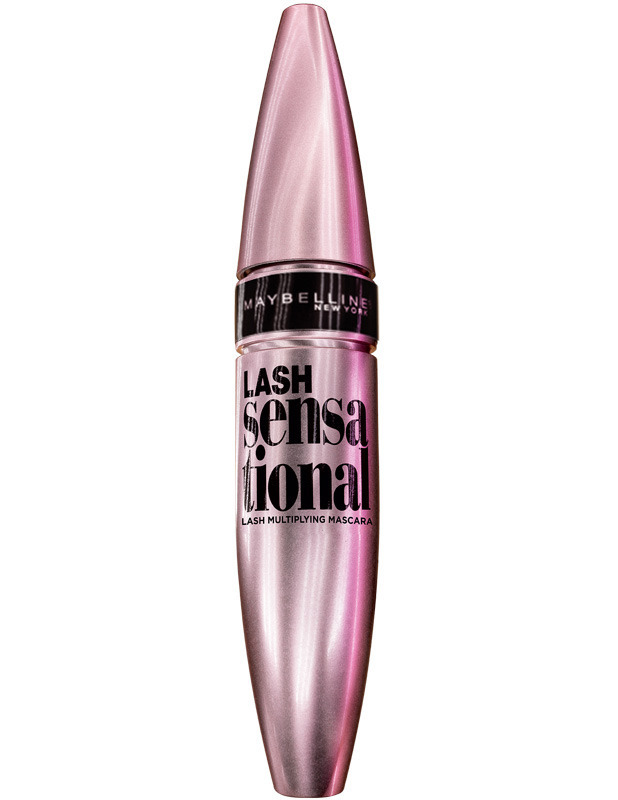 You've just become the new face of Mark Hill Hair - are you exited?
Yeah, Mark Wright. Mark Hill I mean! [laughing hysterically]. I use all of his styling products like the curling wand and the straighteners. He has this really good brush called the
Wonderball.
You curl your hair by twisting it wet and then blowdrying it. I'm going to have to learn to use it properly.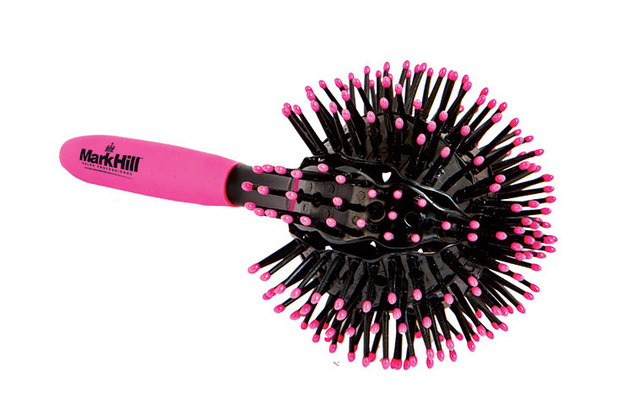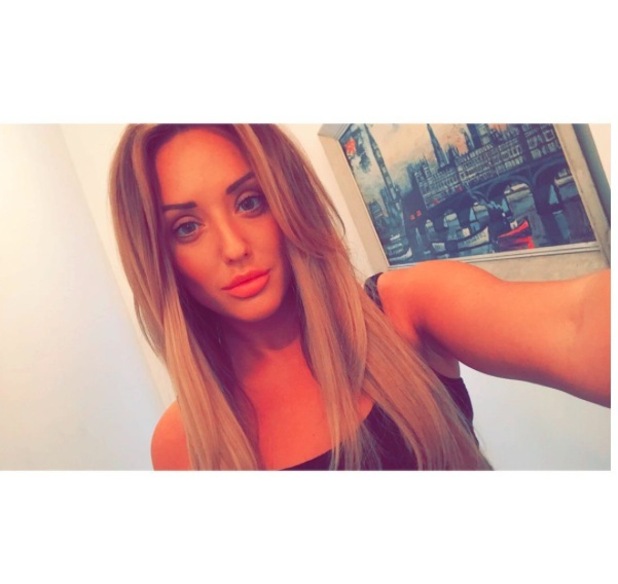 My extensions are always
Easilocks
– the products work well with my extensions and they work well with any hair type - extensions, real hair, thick hair, thin because they are of such great quality. They are good for anything.
Do you have any bad beauty habits?
I want to take my make-up off now but I can't because I've got to go out. I never really wash my brushes which is so bad. My best friend is a make-up artist and she tells me off all the time...
What are your tips for taking perfect selfie?
Hold the camera up high and lots of natural light. I would have to open the blind and stand right by the window and mirror. It's like natural photoshop – you don't get a nice selfie in artificial light – ever.
For exclusive competitions and amazing prizes visit Reveal's Facebook page NOW!