Emily Blunt looked sensational as she braved the rain at the UK premiere of her new movie Sicario last night.
The actress stunned in a sparkling Prada gown as she posed for pictures on a very soggy red carpet at the Empire Cinema in London's Leicester Square on Monday (21 September).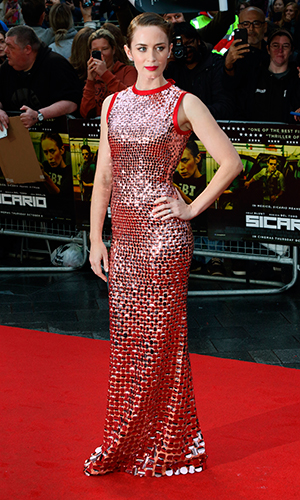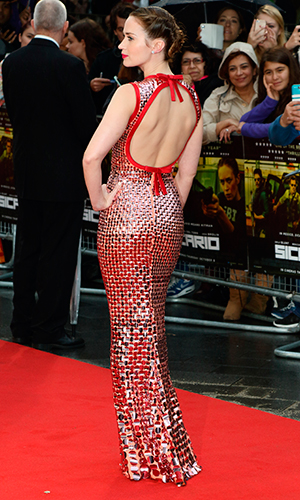 Despite the dreary weather, the star took time to sign autographs and chat with waiting fans before heading into the cinema to introduce the movie.
She was joined at the premiere by co-star Benicio Del Toro, who kept himself dry by sheltering under a clear umbrella.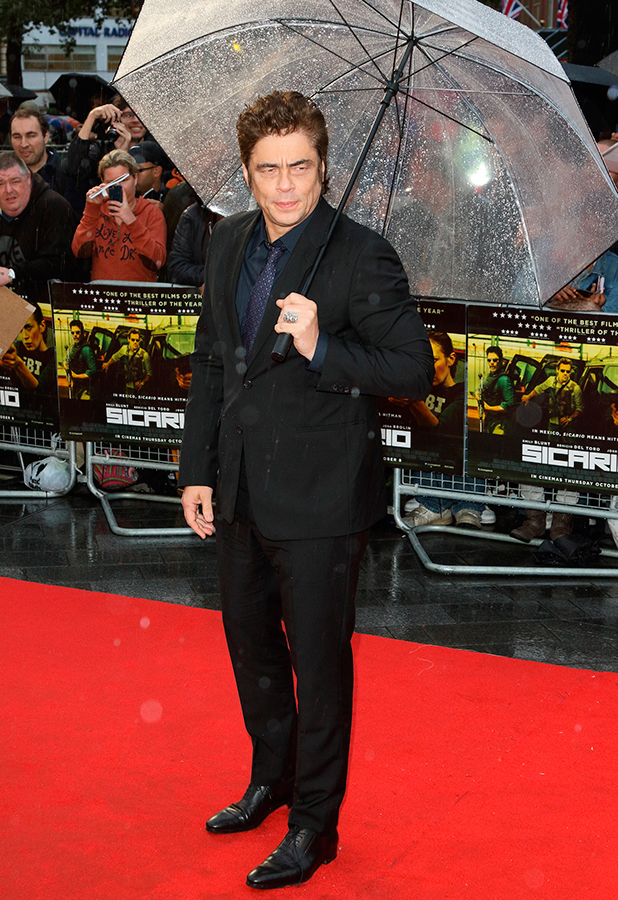 Sicario
, which means hitman in Mexico, tells the story of a FBI agent Kate Macer (Emily) who is enlisted by a secretive government agent (played by Josh Brolin) to help in the war against Mexican drug cartels.
Benicio plays a shady member of the drug task force who will use any means necessary to get the job done; a job that involves infiltrating the murky, dangerous and bloody world of the cartels.
It's released in UK cinemas on 8 October.