Model Candice Swanepoel proved that she is just like the rest of us when it comes to balancing in heels when she took a tumble on the Gvenchy catwalk at New York Fashion Week on the weekend!
The leggy blonde who walked alongside
Keeping up with The Kardashians
star Kendall Jenner and Gigi Hadid to name but a few famous faces, found it difficult to teeter along on her heels as she made her way down the runway on Saturday.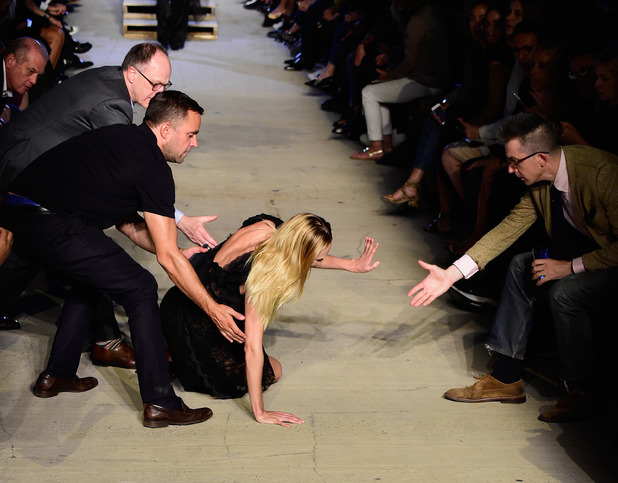 The star tried to steady herself in the lace up pointed mules but gravity eventually got the better of her and she hit the deck in front of hundreds of spectators.
Ouch!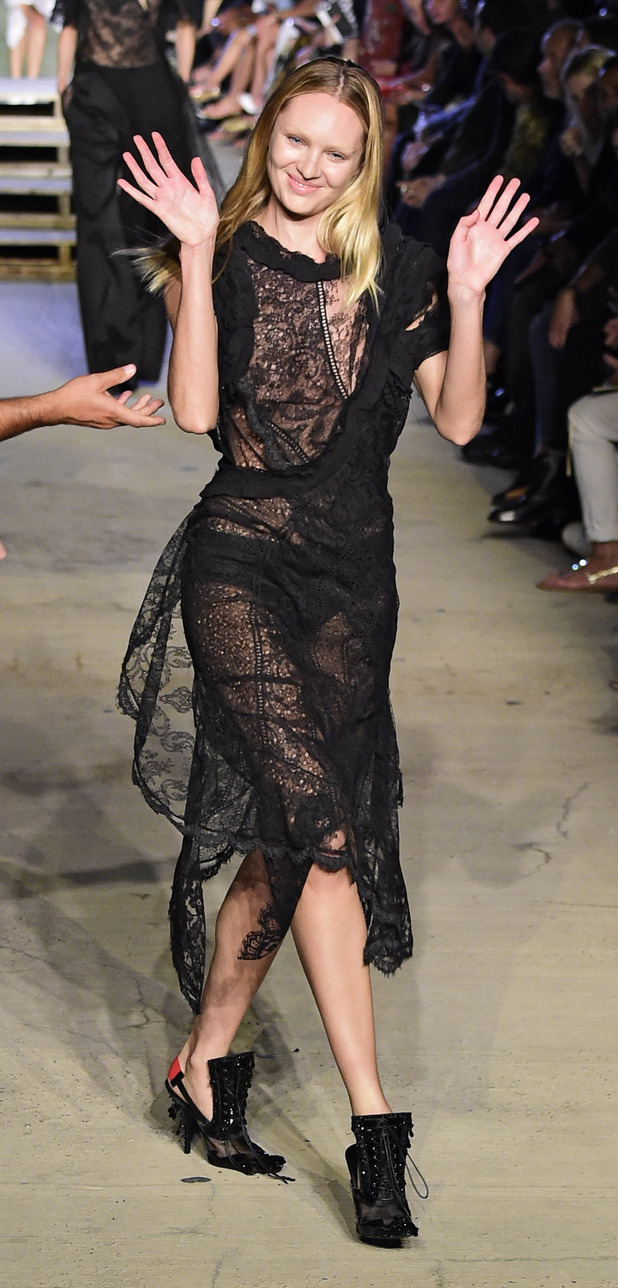 Thankfully there were a number of FROWers on hand to scrape poor Candice up off of the floor and like the professional model she is, Candice styled out her wardrobe malfunction expertly by laughing it off as she resumed her space in line.
Even though it's hella mean, we love to laugh other people's misfortune and the video of Ms. Swanepoel losing her balance has since gone viral
online
!
That said, we did feel very sorry for her when she took to Instagram after the show to share a snap of her battered and bloody knees!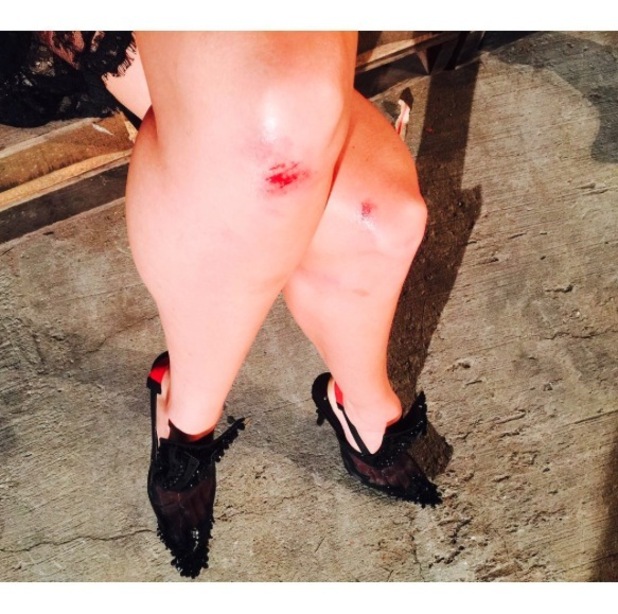 Candice captioned the picture of her battle wounds with a little thank you note to the kind man who was papped hauling her back up: "Thank you to who ever picked me up off the runway tonight.