Stephanie Pratt took a break from promoting her autobiography last night to attend the premiere of Bad Education in London.
The
Made In Chelsea
star dressed to impress in a cute lace co-ord set from Missy Empire… and you'll all be pleased to know her chic 'n' stylish look won't break the bank!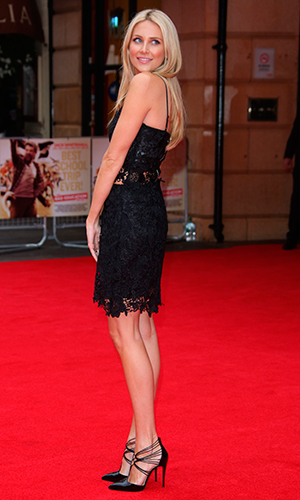 You can pick up Stephanie's exact outfit – the Karlie black lace trim top and skirt –
for £29.99 here
. We do love a celebrity who enjoys a bargain!
Stephanie's been everywhere lately promoting her candid memoir,
Made In Reality
, which opens up about the dark times in her past, including an addiction to the drug crystal meth.
"I was 14 or 15 [when I first smoked it]," the reality star writes. "I was on the extreme level and addiction developed instantly. [I smoked] probably four times before school, then at snack...probably 12 or 13 times a day."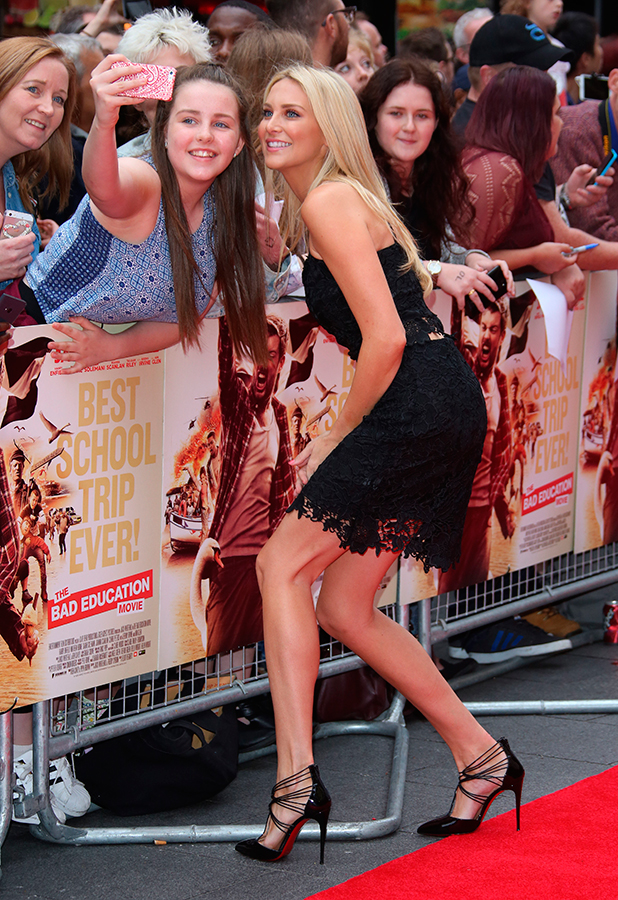 Her autobiography also discusses how she overcame an eating disorder and suicidal thoughts, as well as her arrest in Hawaii in 2006 on accusations of shoplifting.
She told The Sun this week: "I think 99 per cent of people will be shocked by it. There were a few times when I read it back and worried I'd been too honest and thought I would scare people, but I then thought, if I'm going to do this, I'm going to do it properly. I really hope that people will be able to relate to it and that it will be helpful to all the young girls growing up who find themselves in similar situations. I am really happy with it."
Stephanie found fame on
The Hills
alongside her brother Spencer Pratt, before entering the
Celebrity Big Brother
house in the UK and then appearing on
Made In ChelseaMade In Reality
is available from £8.49 at Amazon.
Try Reveal 's digital edition On iPhone & iPad. Subscribe now!