Former TOWIE star Amy Childs has hit back at haters who have said her clothing collection is not deserving of a showcase at London Fashion Week by designing yet another line!
The Essex beauty who recently launched style hot-spot
AmyChildsOfficial.co.uk
has summoned her sewing machine and hardworking fashion squad in a bid to blast the critics with an array of sparkling new creations and to prove that her designs are in fact a surefire success.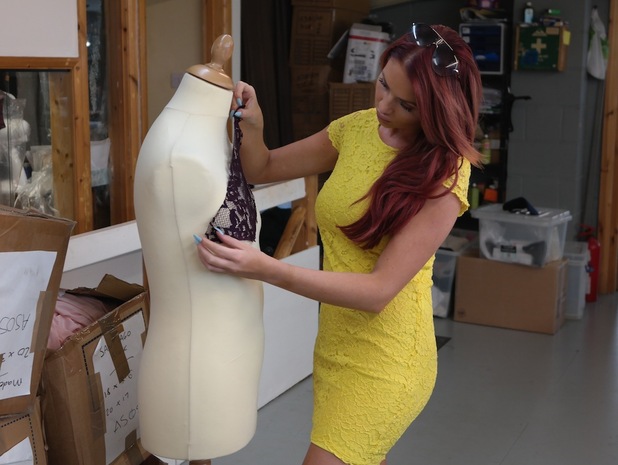 In a number of exclusive snaps, the red head is all concentration as she experiments with textures, cuts and colours and with just under six weeks until the fashion elite descend on London for a whole hoard of dazzling catwalk shows, Amy was never going to take the verbal beating lying down.
The designer whose collection was a shock arrival at the shows in the capital last year said, "I had some awful comments on some of the newspaper websites from women saying that I was just a chav, that I had no right to be there and that I didn't have a clue about fashion."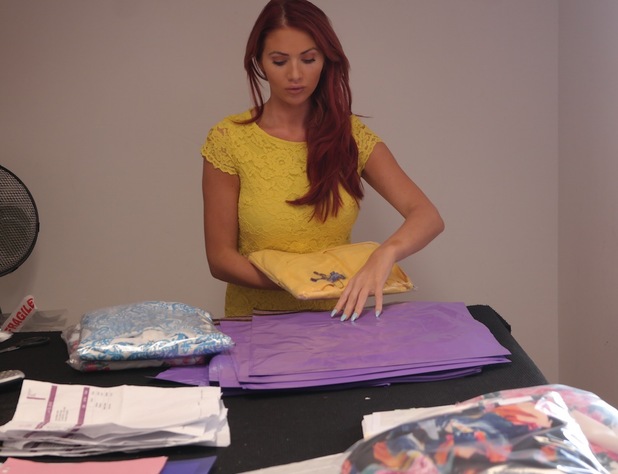 "I'd love to have told [them] how well my last few collections have done and how many designs I've created from scratch, then ask if I still have no right being at Fashion Week!"
This isn't the first time the high-street queen's sell-out collection has been slapped with harsh comments. In June this year, some of her Instagram followers branded her designs as "frumpy" and "unflattering" but Amy was quick to defend her collection from the swarm of online bullies.
"I don't just design dresses for twenty-somethings. I want to see mums on the school run - even grans - in my designs!" she said. "I design my dresses for all women and I never discriminate against anyone. Who says women over 40 who wear my collection have to look frumpy?"
Hear, hear!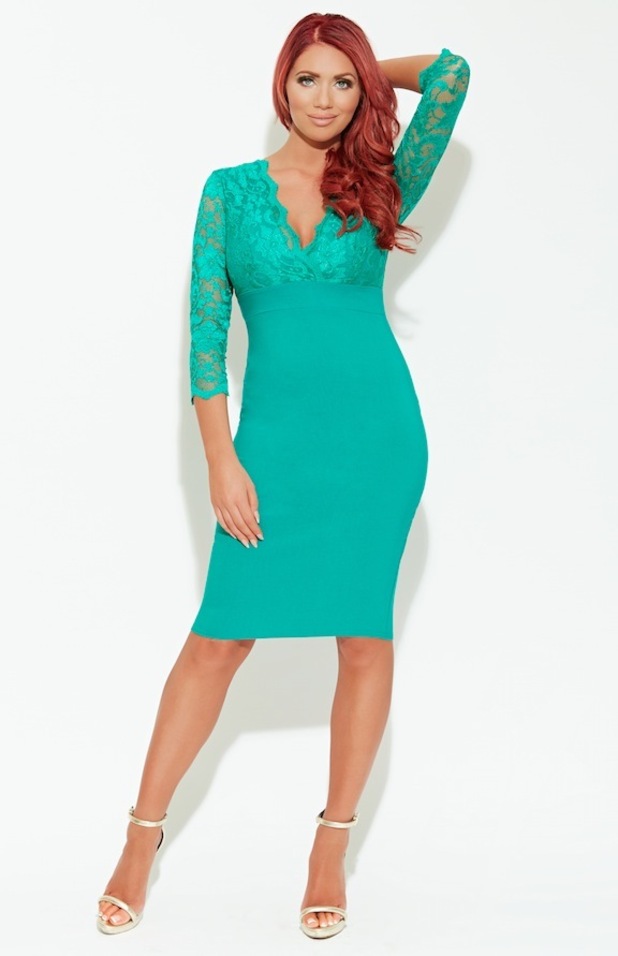 After donning high-fashion outfits to both C.J. Yao and Marko Mitanovski in February this year, Amy revealed that she is keen to impress the fashion pack in September too, irrespective of their sniggers!
"For me, fashion comes before everything in my business," she said. "Yes, I'm a beauticial and I do magazine and television work but my fashion collection is my homegrown empire and I know it can just keep doing better if people accept me as a credible name."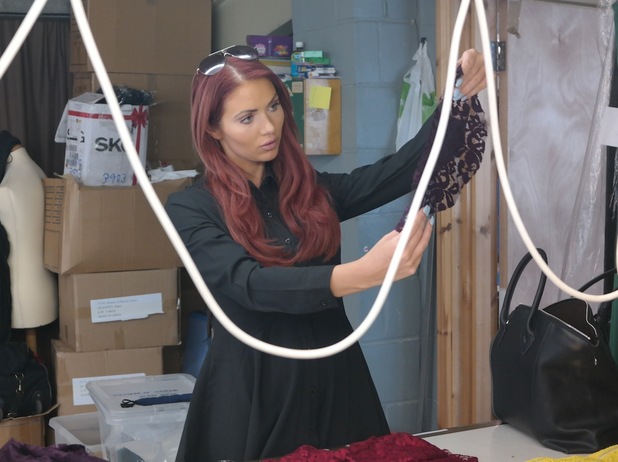 She continued, "People pigeon-hole me as just another Essex girl but my collection has been going from strength to strength. Why would I not want to be at Fashion Week when it's at the centre of what I do now? It doesn't make any sense that people don't think I'm worthy of being there."
With that in mind, determined Amy is brushing the criticism aside and mentions that we'll soon see a whole hoard of ready-to-wear pieces make their way onto her busy website. "This autumn/winter I've got some beautiful new pieces coming out and I can't wait to showcase them," she gushed.
And it looks like the harsh comments have made Amy even stronger as she will be rocking up to LFW with a shedload of positive vibes. "I'll be going out of my way to support the newest names there because I know what being the new kid on the block is like," she said. "We need to stick together!"
Keep doing your thing, Amy - we'll see you there!
Sale now on at AmyChildsOfficial.co.uk - Autumn/Winter collection is available from mid-August onwards.