Arriving at the Sanctum Soho hotel in London for the Charity Stars: A Good Summer Party, Nikki Grahame looked gorgeous in a flirty black lace dress.
The
Big Brother
star bravely stepped out wearing nothing under the sheer top half of the dress, relying on a few craftily placed locks to keep her from flashing the paps.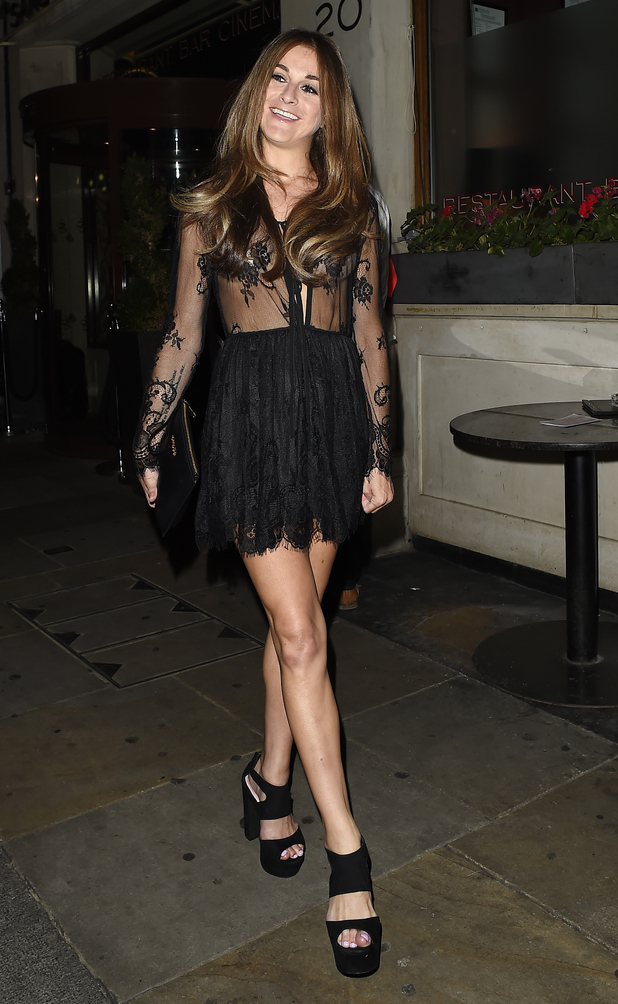 If the thought of running such a risk leaves you in a cold sweat, wearing a bandeau would be the best solution for this dress. No annoying straps to interfere with the sheer theme and guaranteed coverage.
Nikki's Mini Lace Sheer Dress is
£35 from JYY London
, which is quite a bargain considering the detail and all round prettiness.
To offset the ultra girly lace skirt, Nikki paired the delicate dress with some chunky platform heels. That trick works a dream every single time!
Speaking of shoes, Nikki lost one of hers after a party on Monday night, and you'll never guess where it is now...In a dramatic twist, the abandoned shoe is now being sold on Ebay.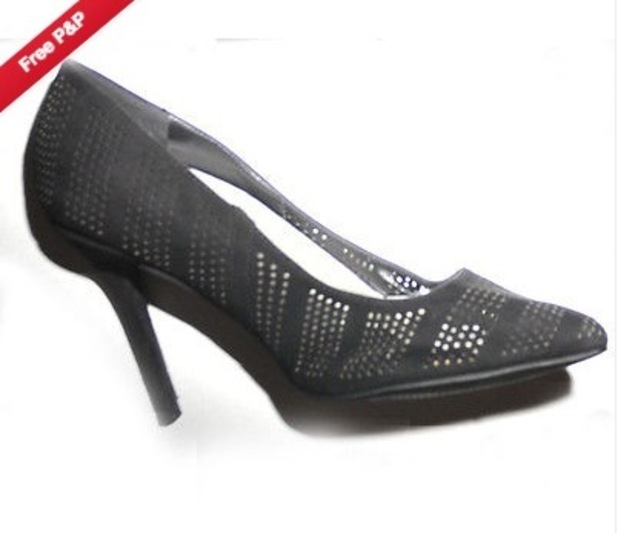 "I'm actually going to have to buy my shoe back" Nikki told fans, before revealing: "I feel like a s*** Cinderella!"
Described as 'celebrity memorabilia' the shoe currently has 23 bids up to £127. Her dress sounds like even more of a steal now!
The description of the (stolen, just saying) shoe reads: "
Nikki Grahame
from big brother went to Little Mix Party Last Night at Steam and Rye, and when she left as she fell into her car, she lost one of her shoes
"luckily for all you nikki fans out there we rescued it and here it is for you to bid on" oh, what a time to be alive hey!
"It is a size 5 shoe from New Look, complete with cushion inner, as the car left the shoe was run over so there is a small rip in the shoe!"
The mystery seller then goes on to muse about their possible fortune: "ha ha i wonder if this makes as much as the last brussels sprout on xmas day, or the pushchair that went for over 100grand!
"I'll be surprised if it makes its opening asking price of £0.99"
It 'aint all bad: "50% of final price will be given directly to MACMILLAN CANCER SUPPORT"
So not only can you snap up Nikki's dress, you could also hobble round in one of her holey abandoned shoes...
Nikki attended the CharityStars #AGoodSummerPartyFor exclusive competitions and amazing prizes visit Reveal's Facebook page NOW!