Let's face it - airports and high fashion just don't mix. But Harry Potter star Emma Watson managed to rock off duty chic so well this weekend prompting us to ask how on earth she makes everything look that effortless!
Em landed at Los Angeles International on Saturday (25 April) wearing these cute pinstripe pyjama-esque trousers, teaming the bottoms with a slouchy black jumper, a blue chambray shirt and crisp white sneakers.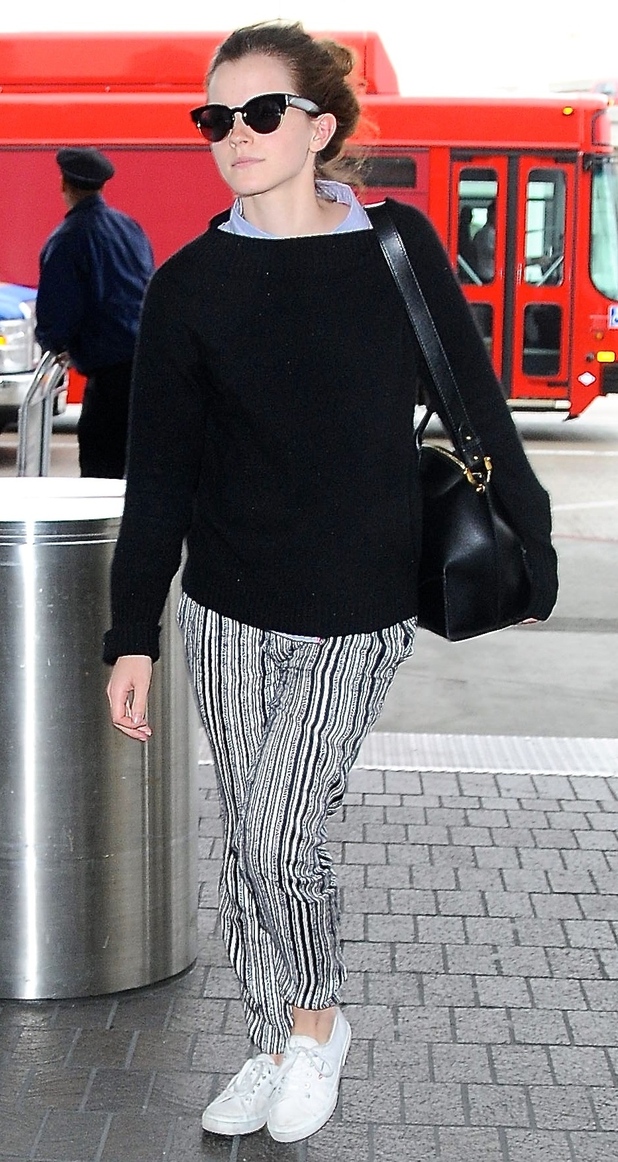 The Perks of Being A Wallflower actress landed without a stitch of make-up on but still managed to make these tinted cat eye sunglasses look super cool paired with her messy up do.
And because we're fashion magpies, we've tracked down this look-a-likey pair from Harvey Nichols so you can stop the summer sunnies search and thank us later!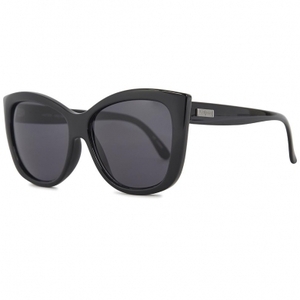 Em was recently pictured at the Time 100 Gala in a pair of
eccentric looking grey trousers
and even though we loved the actress' original red carpet look, we much prefer this comfy dressed down ensemble.
Have a snoop at our high street picks below to nab Emma's off duty look for yourselves.