Kate Beckinsale looked stunning at last night's star-studded Burberry party in Hollywood.
The
Pearl Harbour
actress stood out from the crowd in a figure-hugging black frock as she posed for pictures at the 'London In Los Angeles' event at the Griffith Observatory.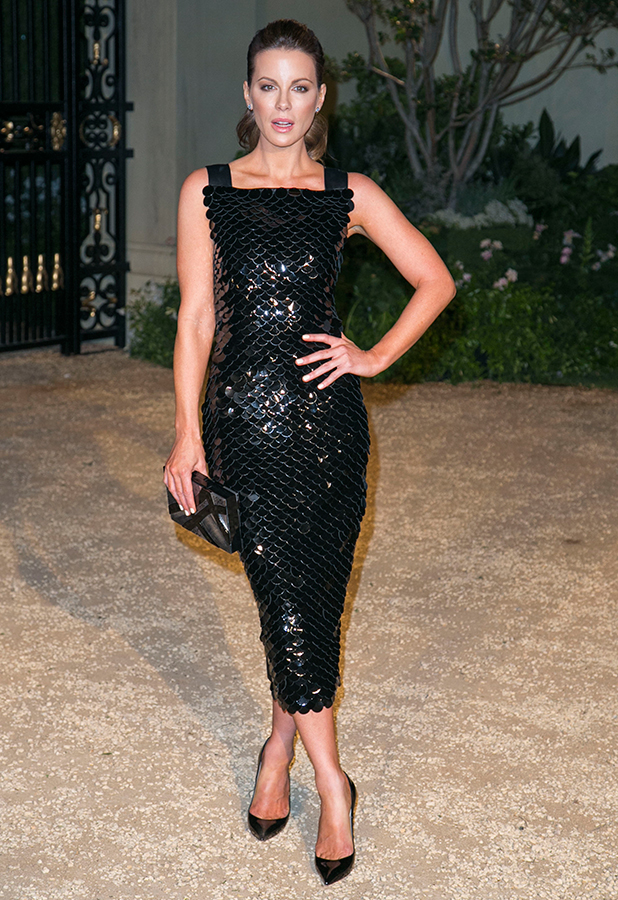 Beautiful!
Kate rubbed shoulders with fellow Brits in Los Angeles including Cat Deeley, Cara Delevingne, Ellie Goulding and the Beckham family, as well as James Corden who is making waves in the States with his new chatshow.
The mother-of-one stars alongside Cara in the movie
The Face of an Angel
, about the murder of a foreign student abroad. Many have compared the storyline to the murder of Meredith Kercher in Perugia and trial of Amanda Knox.
Kate spoke about the gruelling filming schedule earlier this year, saying: "[Director Michael Winterbottom] works quite short days which is quite nice but there's no breaks, there's no lunch break, there's no sitting down, nobody's got a chair, nobody's got a trailer, nobody's got anything like that
"You turn up and you put a microphone on the minute you get there and that's on all day and it's turned on all day. There's not a ton of hijinks because you are sort of encouraged to be in character as much as you possibly can."