Scarlett Johansson looked utterly sensational in a Stella McCartney gown at last night's Avengers sequel premiere.
The actress wowed in a black strapless dress and simple gold sandals as she joined co-stars on the red carpet on Monday evening (13 April).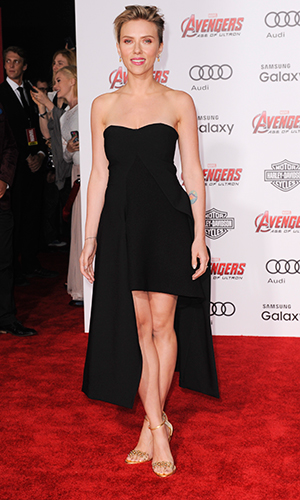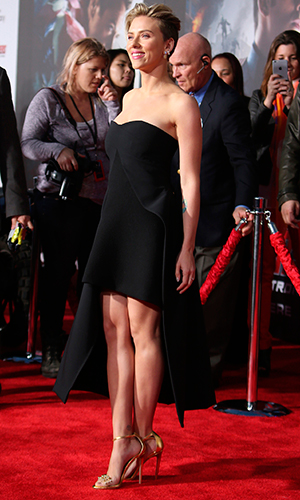 Scarlett plays Black Widow in
The Avengers: Age of Ultron
, which is a sequel to Marvel's original super hero blockbuster.
The starlet walked the red carpet without
husband Romain Dauriac
, who was no doubt at home with the
couple's daughter Rose Dorothy
, who was born in September 2014.
Scarlett recently revealed that being pregnant didn't stop her trying out her own stunts, including motorcycle riding… although she wasn't exactly out on the open road.
"I embarrassingly rode some sort of mechanical-bull type of motorcycle, which goes nowhere and doesn't look cool, at all. But, I had some very professional and amazing motor-cross morphing done that makes Black Widow look like a total badass," she told
People
.