Pippa Middleton looked oh-so pretty in a simple burgundy dress last night.
The younger sister of the Duchess of Cambridge proved less is often more at the Spectator Life's third birthday on Tuesday (31 March), dazzling in a stylish knee-length frock.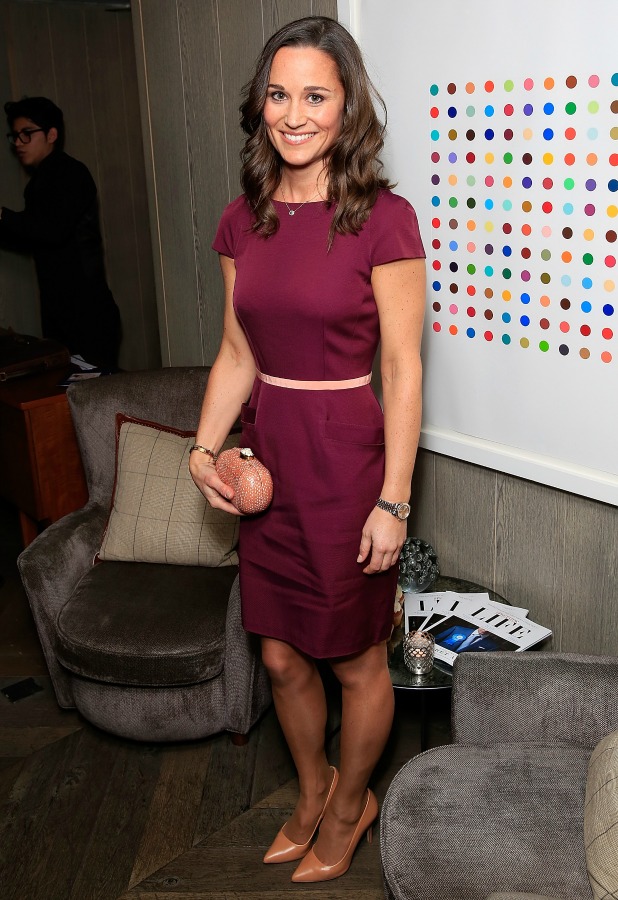 She finished her look with her trademark all-over tan, a cute orange clutch and orange heels.
Pippa is an author for The Spectator, contributing articles on various subjects since 2012. One of her most notable was when she
compared her famous bum to that of Kim Kardashian West
after the latter posed naked.
"The "Rear of 2014" award undoubtedly goes to Kim Kardashian, after her posterior exploded all over the internet last month," she wrote. "I must say that mine — though it has enjoyed fleeting fame — is not comparable."
Pippa was referring to the international frenzy she created at The Royal Wedding in 2011 when she flaunted her rear in a slinky Alexander McQueen gown during bridesmaid duties to sister Kate.