Casey Batchelor has followed in the footsteps of best pal Vicky Pattison and launched her very own range with Honeyz.com.
'Casey's Closet' focuses on both mega-glam items and boho-inspired pieces for a varied and mixed on-trend collection. We caught up with the glamour model to discuss her inspirations behind the range, her £40 red-carpet dress and why she regrets her
Celebrity Big Brother
entrance outfit...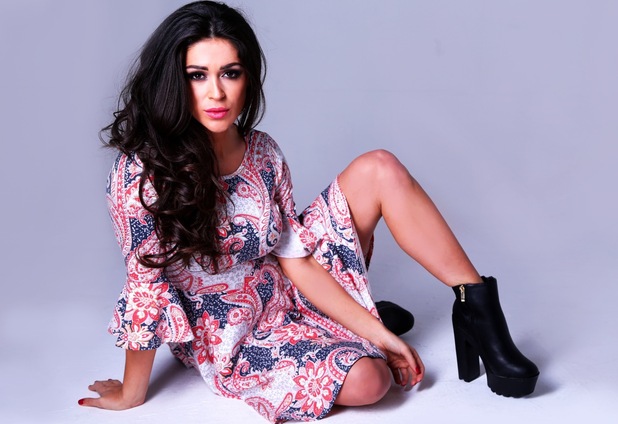 Congratulations on your collection, how did it come about?
"I'm really into my clothes and I'm very close with Vicky who has her own line with Honeyz and I wear a lot of her collection. They just approached me and said, 'You work well with Vicky and we like your style. Would you like to collaborate with us?'. It works well that we both collaborated with the same company."
What were your inspirations behind the range?
"Well I wanted it to cater for all different ranges: all different ages and all different styles so there's some really cute, floral stuff for the younger girls and then there's some really classy, sophisticated stuff for older ladies as well and, it's from size six to size sixteen.
"There's a lot of boho stuff and floral bits, too.
The white floral shoes are my favourite
! They're so nice and they have a little matching handbag. Everything is really affordable and I made sure that nothing is over £60."
Was there anything you were desperate to include your designs?
"I've got an obsession with pockets, so a lot of the clothes have them. I just think it's really nice if you have pockets in clothes, it makes them comfy. Most of my items have pockets which is quite cool."
Out of the new collection, what would be your go-to-piece for a night out?
"The khaki green jumpsuit is beautiful and there's also a blue jumpsuit as well. There's also a a really beautiful, long, pale pink skirt and that would be a really cute outfit for Ascot.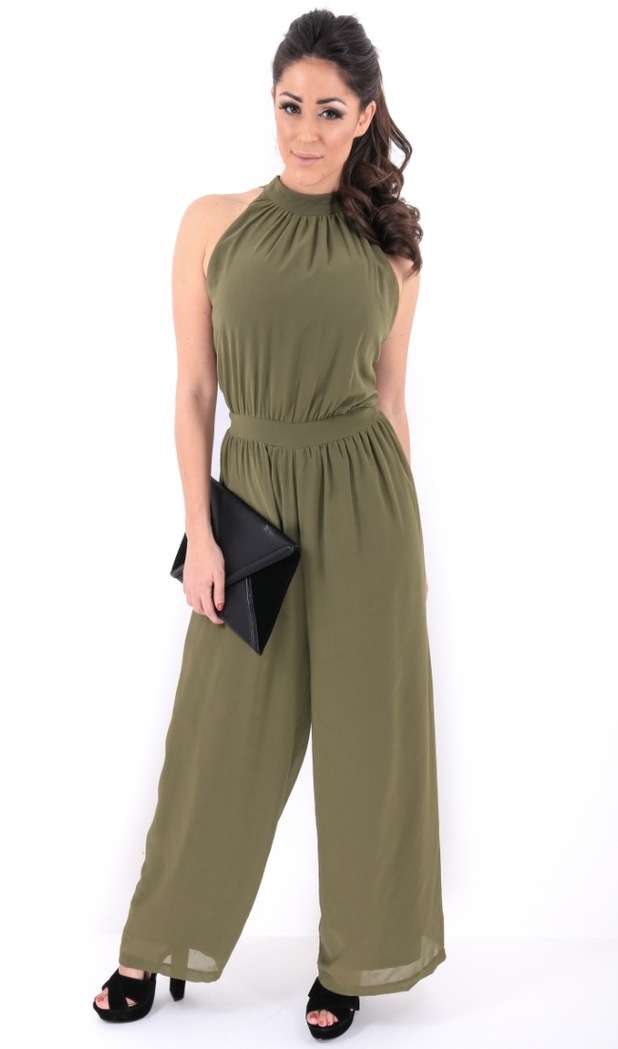 Summer is on its way and people are thinking about holidays. What one piece would you pack in your suitcase?
"I've got some lovely cover-ups, to go over some bikinis. Some really nice crochet and really soft material ones. Then there's also a really beautiful, full-length kaftan with diamantes on which would be perfect to wear in Marbella."
What one celeb would you love to see in your collection?
"It would be amazing if Cheryl Fernandez-Versini wore it. She's a great inspiration. She always looks amazing. When she does
X Factor
she always looks absolutely stunning. She would look amazing in the green khaki jumpsuit."
That's really funny, because Vicky also said Cheryl. You two are definitely best friends!
"Oh how funny (laughs) we're too alike. Everyone keeps saying that we're looking like each other now as well. I also love Victoria Beckham - she always looks so classic and flawless. And I think The Saturdays have got great style; Imogen Thomas always looks great too."
What other places do you go to when you're on a shopping spree?
"I wear a lot of AX Paris, I love their stuff because it's quite affordable too.
I actually wore an AX Paris dress to the Insurgent premiere the other week
and it was only £40. I also like Rare and Celeb Boutique.
"For a bargain, you can't beat River Island. Recently I went there and bought two high neck, ribbed crop tops that I've been wearing with leather skirts. They're really cute."
Have you had any fashion splurges lately?
"Well, I'm a sucker for shoes and because I'm only a size two/two and a half, it's hard to find ones on a high street as the smallest they do is a three. So, I have to buy designer [lucky!]. Jimmy Choo shoes are my favourite.
"I bought three pairs the other week, but they were in the sale. One pair are black suede with gold studs all over, they're beautiful. Always wait until the sale comes because then you can get more."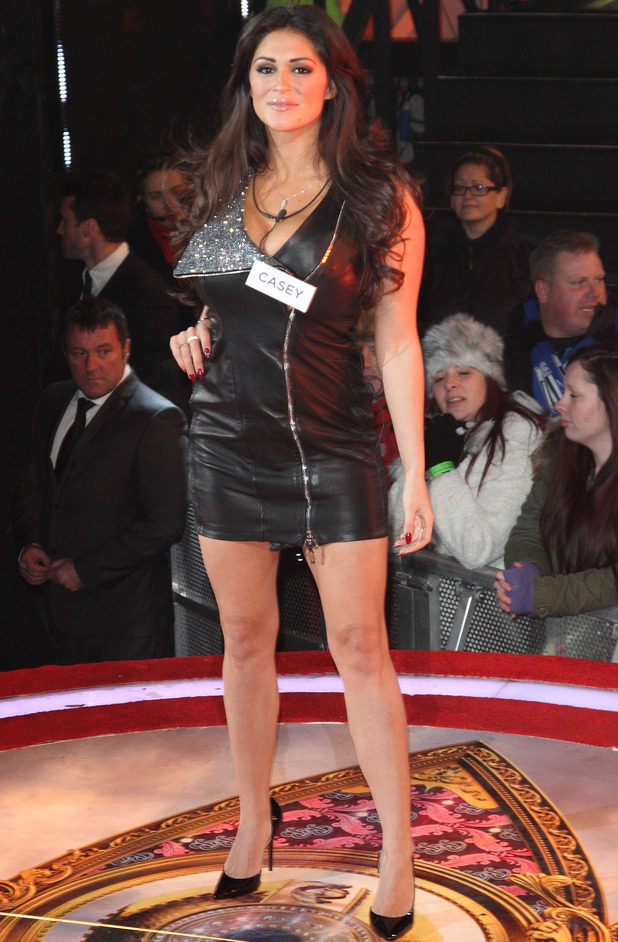 Have you ever had any fashion regrets?
"Yeah, I regret my outfit walking into the Big Brother house. I had it custom made and it was a beautiful dress but I wanted it past my knees and they didn't make it like that, but it was too late to get a new outfit. So I had to wear it and it was really short and it was kind of booby. You should always do one or the other, and it was both. It was really short and I look at it now and I'm like 'oh God'."
Casey's Closet is available to buy nowFor exclusive competitions and amazing prizes visit Reveal's Facebook page NOW!