We're always crushing on Danielle Peazer's chic ensembles and absolutely flawless make-up. So when we were offered a chance to have a girly catch-up with the professional dancer, how could we refuse?
The pretty blogger - who has just teamed up with YouTube lifestyle channel ICON - revealed everything from her favourite nude lipstick, to the £14 bargain primer that she can't live without and why Rihanna is her ultimate style icon.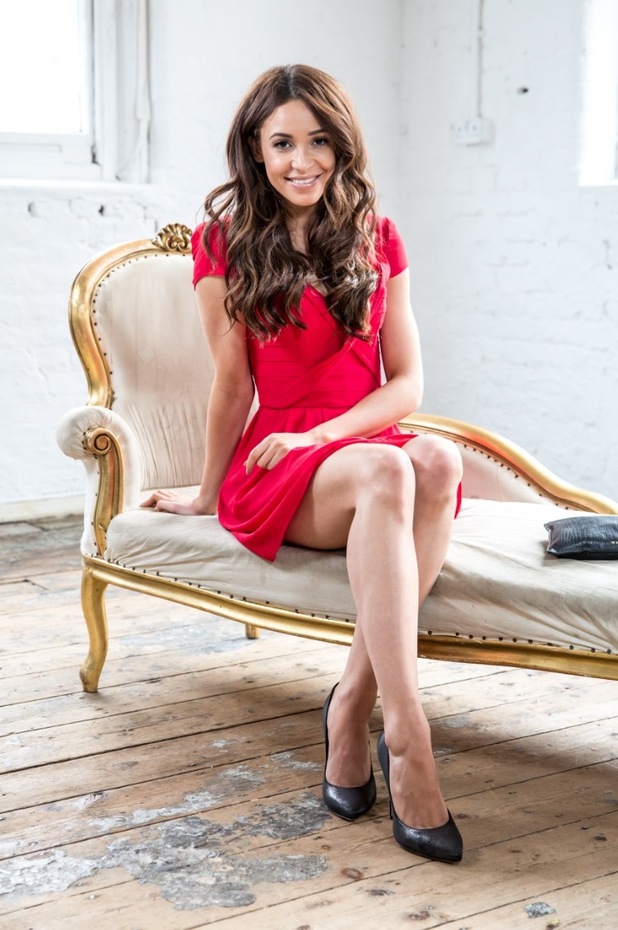 You always look stylish in whatever you wear. Where do you head to fill your wardrobe with such amazing clothes?
"Topshop, Zara and River Island have all got to be my favourite places. If I need an outfit, I know I can go in there and I'll definitely find one. Online, I love MissGuided, Boohoo and ASOS.
"Every so often I do like to treat myself and I'll maybe pop to Liberty or Selfridges. It's not a regular thing but every so often we have to treat ourselves. Fashion is a big part of my life, definitely."
Where's your go-to place for a fashion bargain?
"I'd actually say somewhere like New Look because they've got good quality clothes but they're not at extortionate prices. Sometimes some of the clothes in Topshop can be a little bit pricey, even if the quality is amazing. But I think New Look, especially now, has got a great summer range."
As you were saying earlier, you love a treat now and again, what's been your biggest splurge?
"I bought myself a Givenchy handbag which I literally have glued to my arm and no one's allowed to borrow it. My sister is not allowed to borrow it, my friends are not allowed to borrow it. It's like it's my little baby. I think it's going to last me forever. It's a plain black bag, it's an investment. So that and shoes I would say are my biggest fashion splurges."
What's on your lust list at the 'mo?
"I'd love a new leather jacket. I'm having a little look around for one of them. You want a good quality one, one that will last a long time. I think I'm probably going to have to ask some of the other girls involved in ICON for a good place to find one because they always seem to know. Jess is the fashion guru so I might have to give her a little call and say 'Help me out'. She'll be a good one."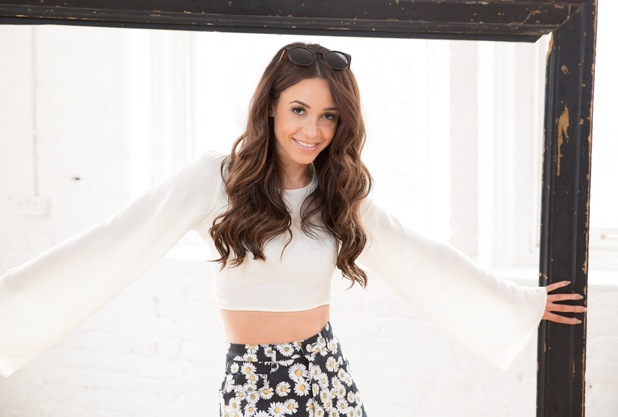 Which celebrities' styles do you admire?
"I love people like Rihanna. I think she's very daring with her fashion and she always looks great, she always looks really hot. Kim Kardashian, I think we're all a little bit obsessed with her style whether we claim to love her or hate her.
"And then I also love Millie Mackintosh, I think she's got a really beautiful style. She's so elegant. But I just think it's about dressing for yourself; what you want and feeling comfortable."
Moving on to beauty, your skin is always great. What's your every day skincare routine?
"Obviously I try to drink as much water as possible, I know that no one can ever drink as much as like two litres a day. I don't have time to drink two litres of water a day but I try my best!
"I use a lot of
Rodial
products on my skin - they're great. I love
Burt's Bees
, too. I avoid anything that's too harsh, I like stuff that's really natural and that's got really good quality ingredients in it. It doesn't have to break the bank either.
"From doing the [ICON] videos, I learnt that the Body Shop have got some great, great things and they're all really natural. They're against animal testing so they're all really naturally produced and they're not really extortionate prices which is good to know."
Sounds good! What sort of products from Body Shop in particular?
"They do this primer called
Instablur
(£14). After you've moisturised, before you've put your foundation on, just pop a bit on. It takes away all the shininess and gives you a good matte, kind of base to start putting your make up on. So I'm really loving that at the moment.
"I've also been using their
Drops Of Youth
range. I've got a few of their products and they feel so nice and really light on your skin as well - which is obviously what you want. You don't want products that are clogging up your pores. You want to feel fresh - especially coming up to spring and summer, you want that fresh feeling!"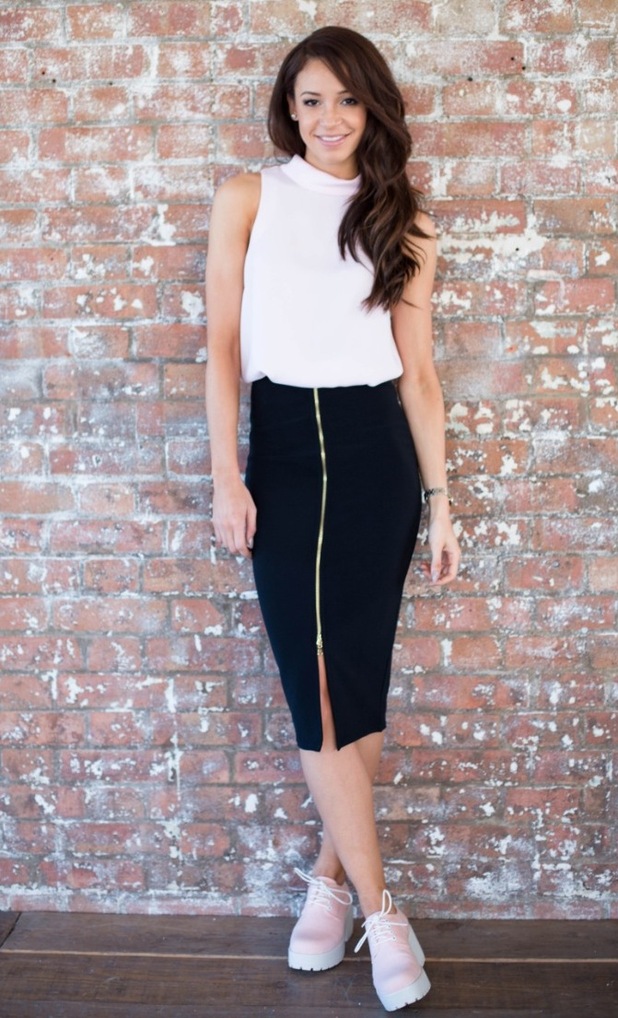 What make-up are you a fan of?
"I've always been a bit of a MAC girl - from when I've been performing dance routines - and it's really long lasting. And I also really like
NARS
. Don't get me wrong, high street stores do great make-up, but I quite like to invest, because you're putting it on your skin everyday. I think it's good to have good quality make-up because you can tell the difference."
If someone had never tried out MAC before, what would be your number one recommendation?
"I would say have a look at the lipsticks because they have got a lipstick in literally every single colour. I love a nude coloured lip. They've got one called
Japanese Maple
(£15.50) and I love that colour. It doesn't wash you out because it's got a little bit of a tint to it."
Because of your job, you're always travelling. What would you say are your go-to-products for beauty on the go?
"
Boux Avenue
have got little, mini travel brush sets that are perfect for travelling. You know when you've been on a long flight and you maybe want to put a bit of make-up on before you get off the plane, but you can't take your whole make-up bag! They've got all these little brushes and miniatures of things which are great. So I always pop them in my bag.
"I always carry some face wipes with me, some anti-bacterial hand gel is a must. I love a miniature - I go into the pharmacy and get all the three for twos on miniatures. And you need a good face moisturiser, too."
Finally, you've teamed up with new YouTube channel ICON, where you'll be trialling different fitness trends. But what's your favourite way to keep fit?
"I really enjoy doing workouts that aren't your average workout. You can go to gym classes and things, but the more dance style ones. Being a dancer, that kind of interests me a bit more and that's what we've tried to incorporate into the channel.
"A lot of the workout routines that I've filmed have got more of a dance element to them so they're hopefully a bit more fun to do at home with your mates and have a laugh. They've got different difficulty levels so we've got a beginners, an intermediate and an advanced one, so you can just go along it."
We spoke to Danielle to mark the launch of new women's lifestyle channel, ICON.For exclusive competitions and amazing prizes visit Reveal's Facebook page NOW!