Ex On The Beach star Farah Sattaur has turned fashion designer as she recently unveiled her own clothing collection in collaboration with online fashion brand Fuschia White.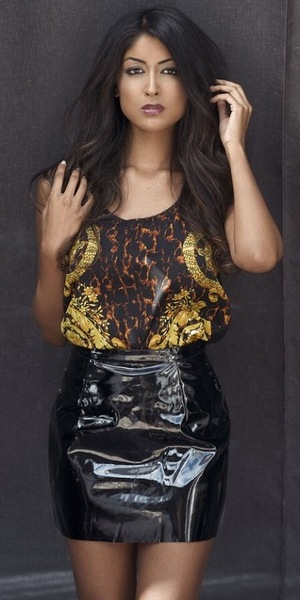 You may know Farah best for appearing on MTV's hit show
Ex On The Beach
- the dating show where the unlucky singletons come face to face with their exes, but now the reality star is swapping the cameras for the catwallk.
Trying her hand at designing, Farah has recently teamed up with
Fuschia White
to bring out her very own clothing line and yesterday (14 September) her collection made its very first debut at the North West Fashion Festival - modelled by yours truly, of course.
Reveal
caught up with Farah ahead of her debut at NWFF to get the low-down on her new collection and find out how exactly she coped with all that
Ex On The Beach
drama...
Hi Farah! Congrats on the clothing collaboration, it looks fab. Are you excited for its debut?
"Thank you so much! Yes so excited and a little nervous... good nerves, though!"
You're very into your clothing and being a model you seem very fashion-forward already, was having your own collection something you always wanted to do?
"Having my own clothing collection has definitely been something I've always wanted to pursue. I've always loved fashion and most of all experimenting with different styles. So progressing into fashion just seemed a natural transition for me."
And you've collaborated alongside Fuchsia White. What can we expect from the collection?
"Hmm you can expect both my personal and my alter ego's style throughout the collection. Both day and night attire and most importantly pieces every girl can mix and match with their own wardrobe items."
Sounds good to us, we've spotted a lot of different styles within your collection, do you have a favourite piece yet?
"I love every piece of the collection but one of my favourites has to be the Zebra Mesh jumper as it's chic yet edgy and perfect for autumn/winter season!"
Nice! So creating your own collection you must have had to get lots of inspiration first, what inspired your designs?
"Well, from an early age I've always been a sponge towards fashion, absorbing key trends and what's new but always mixing it to my personality. I have such an eclectic range of styles and influences, one day I'll be inspired by Rihanna, another day it'll be couture like Micheal Costello."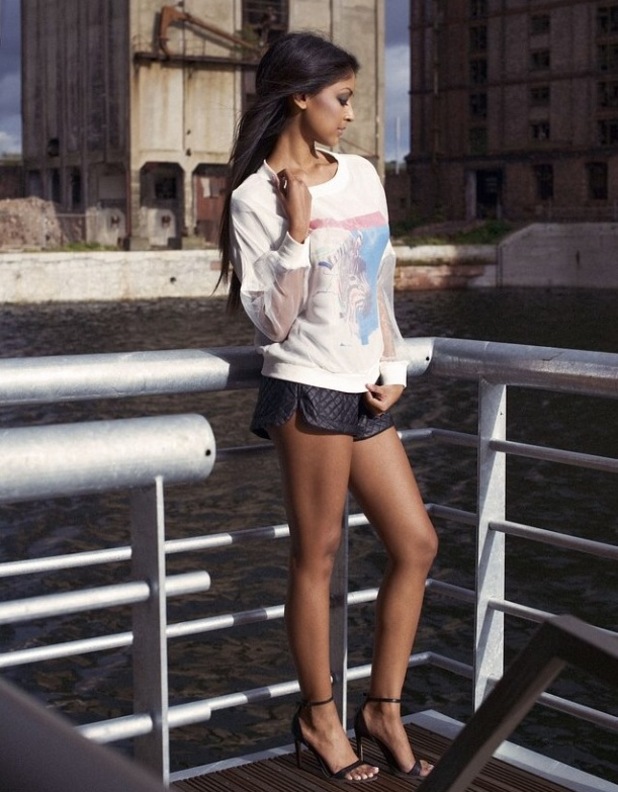 If there was any celebrity you could style yourself, who's wardrobe would you like to get your hands on? And how would you dress them?
"Great question! I'd love to put something together for Miley Cyrus. It all depends on the occasion but I'd definitely keep her eccentric style."
Good choice, what's your best style tip?
"Yes! Always stay true to your own personal style."
Nice tip! Do you have a go-to outfit?
"My day go to outfit would have to be a vest top, skinny jeans and for the evening it would be an LBD."
That's always a winner. What about a no-go outfit? Anything you wouldn't be seen dead in?
"I'll never understand Crocs and they will always be a no go for me!"
What would you say was your biggest fashion splurge?
"That would definitely have to be my designer shoes or my pageant gowns when I used to compete as a beauty queen."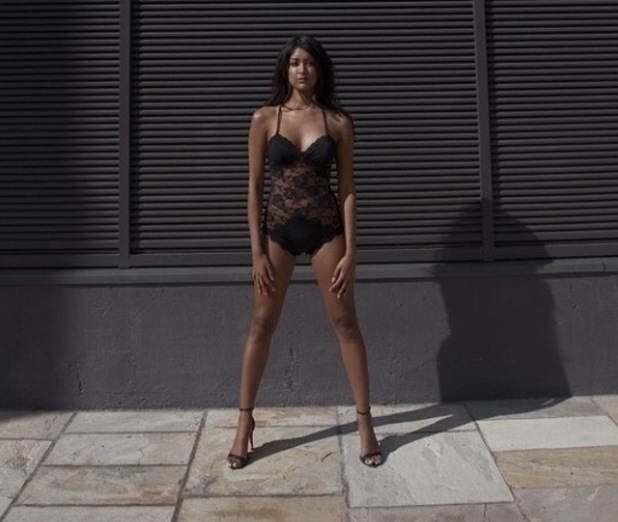 We bet! Obviously we know you from Ex On The Beach and so you're definitely not shy to rock a bikini on camera! What is your secret to being body confident?
"I truly believe that fashion has an element to being body confident. It's all about comfort, knowing your body and what looks good in it. Once that's established... own it!!!"
You were with quite a few other girls on the show, Geordie Shore's Vicky Pattison who also has worked on clothing lines, who do you think had the best style in the villa?
"Erm, I don't think I can pin point one girl if I'm honest. A few were quite similar in style and others were completely different to my own but still loved the quirkiness to it."
What about the boys, because when they weren't in their swim shorts, some did seem quite well dressed?
"Yes! Some of them took it way more seriously than us girls. They all brushed up nicely but I'd give best male style to both Ash [Cain] and Ross [Worswick]."
The show seemed like a lot of fun, but also A LOT of drama! Did you enjoy it?
"I loved it! I was one of the fortunate cast members that didn't have an ex come into the villa. So I got to enjoy my romance and experience whilst being fully entertained."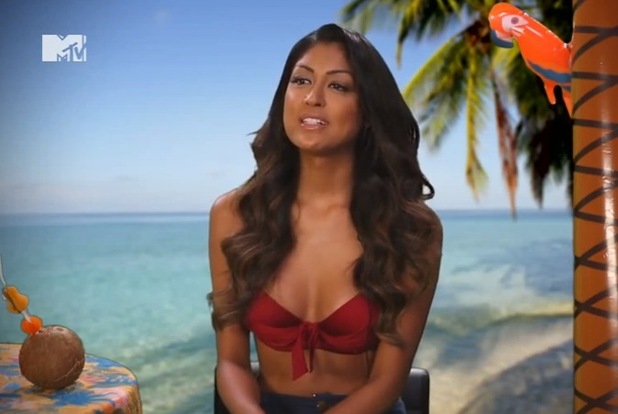 It was so entertaining! There were lots of big characters in that villa and you weren't afraid to speak up when you had to, how did you find all the drama?
"I've always been an outspoken person and there were more intense moments towards the end of filming where I felt drained... Drained of hearing the drama, seeing it and being in it. I also definitely became protective amongst some people and being around those ones got me through it."
Looking back now, how would you describe your time on Ex On The Beach?
"
Ex On The Beach
was amazingly fun, intense, crazy, emotional... What else can I say... once in a lifetime!"
Are you still friendly with anyone from the show?
"I'm still in contact with the majority of the cast, we shared the same experience so it's nice to speak to them, reminisce and still laugh about certain things."
And it's just been commissioned for a second series (we can't wait!), knowing what you know now, would you ever go back on it?
"Ummmmm not sure about that one but definitely no regrets!"
So lastly then, from reality star to fashion designer… what's next in store for Farah Sattaur?! Any more projects in the pipeline?
"Yes! There are definitely other projects in talks so keep your eyes peeled..."
To check out Farah's collaboration with Fuschia White click here.
Reveal is now on Google Plus! Join us here for the latest pictures, fashion and celebrity news!