Sha-mazing! Nicole Scherzinger has brought back the 70s, rocking big flares and big hair for her latest look.
They say fashion always comes back around and from these latest pictures it seems Nicole is doing her best to give 70s-era style another go.
Move over Farrah Fawcett, it's Scherzy's turn to work the flares and she sure looks very Charlie's Angels!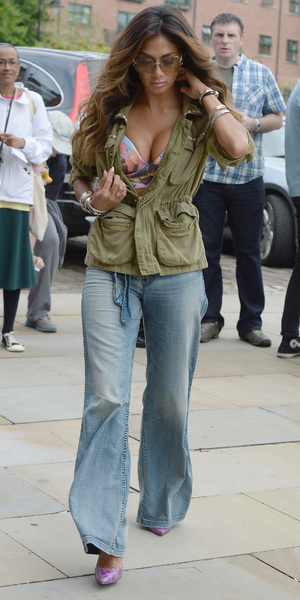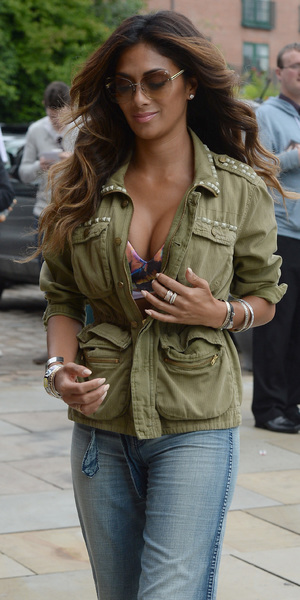 Sporting a pair of big denim flares and a fitted khaki green jacket with a multi-coloured crop, Nicole cut a very fierce figure as she arrived at Key 103 Radio Station in Manchester earlier today.
Teaming her look with large light-lensed shades, purple pointed heels and a big curly bouffant Farrah would be proud of, the former Pussycat Doll looked very cool for her day up north.
Nicole is currently touring the country promoting her brand new single 'Your Love' which will be released this weekend.
And from
Nicole's sassy animal print look in London last week
to her 70s-inspired get up, the 'Boomerang' singer has definitely brought her glamorous wardrobe with her on the road. Along with plenty of pillows and a few 'muchies' too!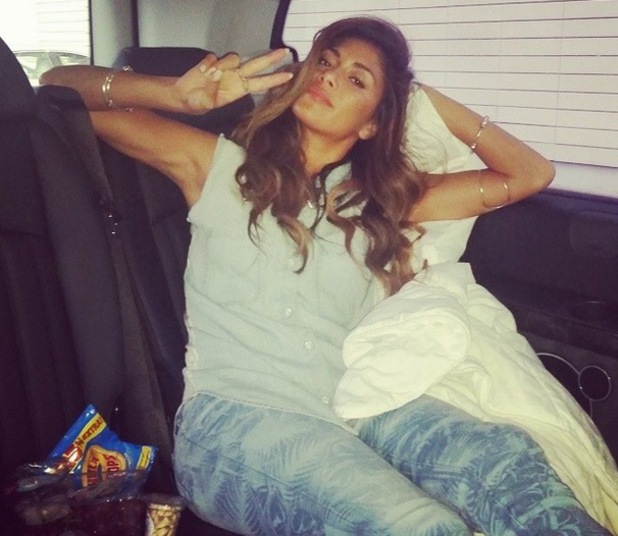 Making sure she was prepared for her mammoth road trip around the UK, Nicole showed off her supplies as she posted a snap of herself settling into the back of her car for life on the road.
Captioning her photo she wrote: "Road trip! Driving all around UK for #YourLove radio promo. Up north now! #munchies."
Back in May,
Nicole announced her return to music with new single 'Your Love'
.
Speaking about her forthcoming album, which features 'Your Love', Nicole said: "It's a very personal album for me. It is a reflection of the woman I am, the woman I am not and the woman I want to be."
'Your Love' is released this Sunday 13 July.
Watch the video for Nicole's new single here: